Rumors Circulating-KTM Motorcycle In Bangladesh Will Be Available Soon
Published On 15-Feb-2017 01:28pm , By Saleh
There are some rumors circulating in India that a Bangladeshi well known motorcycle company will be the sole distributor of KTM Motorcycle in Bangladesh, so come this year we might see KTM Duke 125 & RC125 on our land.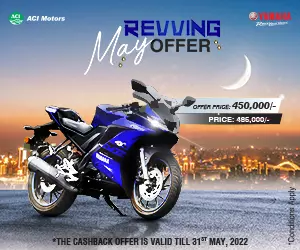 KTM is an Austrian (Europe) motorcycle company which produces motorcycles ranging from 50cc to 1300cc. They mostly build street bikes & sports bikes; they are also one of the leading companies in manufacturing Off Road motorcycle all over the world.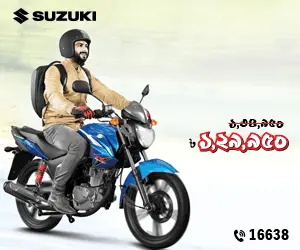 At present KTM AG is 46% owned by CROSS KraftFahrZeug Holding GmbH, a subsidiary of CROSS Industries AG and 52% owned by Bajaj Auto. CROSS Industries is founded by KTM's current CEO Stefan Pierer. In India, Bajaj Auto has a stake of 78% while CROSS AG owns 21% of company. (data by wikipedia).
KTM is one of the leading motorcycle companies who participate in lots of racing series around the world. The feature in Euduro racing series, also their off road bikes are very popular in freestyle motorcycle series. They are most famous for DAKAR RALLY, which is recognized as one of the most dangerous motorsports in the world and this year they enter in MotoGP, which is the most premium class of motorcycle racing, just to mention we did had a MotoGP bike in display in Bangladesh just weeks back.
KTM is a very popular motorcycle in Europe & all over Asia, in India Duke 200 & Duke 390 are very popular & their sports bike RC200 & RC 390 are on the sale list on top among the sports bike segments in India. Sadly due to regulation in Bangladesh we won't never see too much of their lineup, looking at their product lineup I think we might see the following bikes in Bangladesh:
KTM DUKE 125:
KTM Duke 125 is a street bike which is very popular for its outrageous look, with the new 2017 design it looks even more mental! KTM are some of those companies who don't like to give their bike a look of an angle. Though it is a 125cc naked bike but it is loaded with some exclusive features (2017 model).
* New LED Headlight & Tail light.
* New sub frame & sharp styling.
* New brake lever.
* Unconventional ignition key spot.
* Freshly shaped new pillion seat
* Cowl integrated grab handle for the pillion.
* New 43 MM WP fork at front.
* 300 mm By-Bre brake calipers.
* Side mounted exhaust.
* New LED speedometer.
* It also gets My Ride system which will allow the rider to synchronize the TFT colour display with smart phone.
* Duel channel ABS.
* Newly design switches.
Click Here>> KTM Duke 125 Price & Showroom In Bangladesh
The engine is single cylinder water cooled fuel injected 125cc which produces 15 BHP & 11.8 NM of Torque, but now the engine is EURO IV Standard which means that it will be more refine & fuel efficient than the previous KTM Duke 125. It features a 6 speed transmission. The weight of the bike has gone up by a good margin now the bike weighs 137 kg.
KTM RC125:
RC125 is a sports bike from KTM which have most of the features of Duke 125 but it is covered with a full fairing with two headlights in front. The bike have integrated blinkers, split seats, a different speedometer from that of Duke 125 & handle bar set up as a pure super sports bike. Engine & Chassis are same as Duke 125 but this bike weigh 2 kg less then Duke 125 & have a smaller fuel tank (10 liters).
Click Here>> KTM RC125 Price & Showroom In Bangladesh
KTM XC125 or KTM XC150
KTM XC125 & KTM XC150 - both the bikes are pure off road bikes with off road tires as standards. They have very sophisticated suspension system to cope with any terrain. We are not sure whether these two bikes will come or not but we hope they do as there are always a demand for pure & good quality off road bikes in Bangladesh.
Sadly we can't reveal any news of which company will bring the bikes in Bangladesh but once we know we will tell in details about when the bikes will be available in the Bangladeshi market & the price of the bikes which will come. Overall it really is a great blessing for us to see KTM Motorcycle in Bangladesh.
You might also be interested in