Bajaj Pulsar - Rise of The Mania (2001-2014)
Published On 10-May-2014 12:29pm , By Shuvo
Bajaj Pulsar, the name of a glittering star in the biking arena in this subcontinent & the of in Bangladesh. Bajaj Pulsar is not only a name or just a brand. It's just something more than a name or brand. It's a generation, a value or an attitude.
Bajaj Pulsar - Rise of The Mania (2001-2014)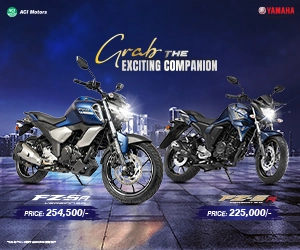 It's the sign of a mania which is cool, damn smart, hard worker & definitely male. The name Bajaj Pulsar just changed the biking scenario of this subcontinent. So here we are herewith the lifeline of the mania . . . Bajaj Pulsar. You can see latest pulsar 150 price in bangladesh here.
Starting of Bajaj Auto:
Bajaj Auto Limited is the Indian two & three wheeler company which rooted on 1926 by Jamnalal Bajaj (1884-1942) and afterward his elder son Kamalnayan Bajaj (1915-1972) directed the giant.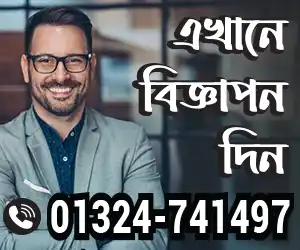 After Kamalnayan Bajaj's desist on 1972 his younger brother Ramkrishna Bajaj (1924-1994) and then Rahul Bajaj (1938-Present) the grand son of Jamnalal Bajaj is leading the company, who started to control over Bajaj group from 1965.
Bajaj Auto Ltd. is the world's fourth largest two & three wheeler company as on 2013. From the beginning Bajaj diversified with various business activities. On 1945 Bajaj Company started its activity, where on 1959 it licensed to manufacture own motorbikes.
From 1970 Bajaj Company started to produce two wheeler (Vespa-150) & then three wheelers in relationship with Tokyo R&D and after with British leading designer Glynn Kerr (Co-founder and President of the Design Association).
On 1985 Bajaj tied with the Japanese giant Kawasaki and started to produce various two wheelers one after another. And on 2001 Bajaj launched the milestone . . . Pulsar with the Pulsar Classic 150.
Yes, this is a little brief of Bajaj in view of Bajaj Auto Ltd. It is very hard to sketch out the complete Bajaj in single article. So I am here only with the lifeline of the rolling legendary brand Pulsar.
Birth of The Mania : Bajaj Pulsar
Bajaj Pulsar was unleashed on 2001 with 2 valve single cylinder SOHC air cooled four stroke engine. The exception was the sporty design with muscular fuel , side & rear panel with muscular chrome exhaust, front ventilated disk break & electric starter with regular kick starter.
It was equipped with traditional but big round shape head lamp & segmented analog meter console. The classic model was with simple coil spring suspension on rear & telescopic on front. The breed borne with two variants with the capacity of 150 cc & 180 cc which produced maximum power of 12 PS & 15 PS.
Due to the combination of exceptional sporty muscular look, raw power & fuel efficiency Pulsar easily hit the market and widely grabbed huge position. And it aggressively explored its kingdom within a short time. And due to trendy fruition it became the sign of youth.
First Evolution 2003:
That was the first evolution of Bajaj Pulsar. After confidently ruling of two years the emperor needed some upgraded weapon to overheat the ground. On October of 2003 Bajaj released the boy with an upgraded package & that was Pulsar UG1.
The package included with some cosmetic and also technological upgrades. The engine got Bajaj's innovative DTS-I (Digital Twin Spark Ignition) technology and engine power developed to 13PS for 150cc & 16PS for 180cc which was leashed with newly added engine kill switch.
The breed got new shaped headlamp enhanced with lamp assembly and regular analog meter enhanced with trip meter on the console. The traditional horn also enhanced with duel tone double horn. So the breed was reinforced for the battle.
Evolution 2005: New Look
The third generation Bajaj Pulsar was also re-characterized with both cosmetic & technological improvement which followed as standard till 2013. This generation named as UG2 which standardized with 17" alloy rim for both wheel which lowered the bike about 12mm.
The fuel capacity increased & the rear shock absorber assembly charged with gas and called as Nitrox Charged Shock. With the change on uniform the engine also retuned for 13.5PS for 150 cc & 16.5 PS for 180 cc which standardized at 8500 RPM.
Bajaj's another innovative technology Exhaust TEC also added as a standard with this evolution. Bajaj introduced the All-Black uniform for 180 cc model.
Evolution 2006: Born of Stuntology
Bajaj Pulsar was performing smoothly as the coolest warrior on the battle field and was successfully heating the battle zone. It was just ruling the with millions of maniacs. It just became the sign of maniacs and got the trademark of Indian Stuntology.
So soon it needed for the reinforcement to chase the other raising competitors in self sketched battle zone. So Bajaj released the UG3 generation of Pulser.UG3 was the tight package of enhancements. UG3 digitalized the warrior with full digital non-contact type back illuminated console which includes Odo & trip meter, fuel gauge, analog RPM meter.
More over backlit control switch, separated parking lamp, self-cancelling indicator switch, clear lens indicators, altered sharp side panel and the razor sharp slashed led trail lamp made the Bajaj Pulsar distinctly ahead from others. From this release Bajaj Pulsar got its brand mark of slashed trail lamp which confidently created the grim on the face of the owner.
With the cosmetic development the engine also refined for smooth & wide torque, vibration free performance, improved gear shift and also increased to 14PS power for 150cc. So you can not ignore the change.
New Breed 2007: Born of Power Machines
Year 2007 sketched another milestone for the breed Bajaj Pulsar. Where the two elder sibling of Pulsar borne with the displacement capacity of 200 cc & 220 cc which were produced about 18 PS & 20 PS of power.
Bajaj introduced many new features with these new breed. Both bikes were oil cooled and aggressively dressed with split seat, clip on sporty handle bar, split rear grab rail, and shaped semi fairing with twin projector headlamp.
But the Bajaj Pulsar 220 DTS-Fi was equipped with fuel injection, hydraulic disc break on both wheel and the Bajaj Pulsar 200 DTS-I was with retuned carburetor and hydraulic disk break only on front wheel. Both breed was equipped with tubeless tires. All the models from 200 to 220 were ignited only by self starter & didn't include any kick starter.
After the birth of Bajaj Pulsar 220 DTS-Fi & 200 DTS-I Bajaj continued their improvements till 2008 with featuring the console and other segments. They improved oil-cooling system, upgraded dashboard with new features like double trip meter, engine temperature, oil level in cooler, air filter condition, battery voltage etc. And Pulsar 150, 180 & 200 got bikini fairing in front of fuel & fuel got new scoop.
Big Step up 2009: Looking Forward
This year is another step up for the brand Pulsar. As on April of 2009 Bajaj stepped up Pulsar 150 cc & 180 cc for the fourth time with the package UG IV. It also released new breed of Pulsar named Bajaj Pulsar 135 LS & new version of Bajaj Pulsar 220 cc as Pulsar 220 DTS-I and just discontinued the Pulsar 200 DTS-I from July of 2009.
The upgrade package UG IV for Bajaj Pulsar 150 cc & 180 cc was the combination of technological & cosmetically also. The engine power stepped up for 14.9 PS & 17 PS for 150 cc & 180 cc.
The electrical system changed to DC system. The electricals also got some attractive features like auto cut-off the head lamp after few second of engine off for saving the battery, icon illumination on the control switches, side stand warning signal, low fuel signal, harsh engine revving signal, battery low indicator etc.
Cosmetically all the model of Bajaj Pulsar was uniformed with All Black theme like Pulsar 180. The engine with other open part like handle bar, exhaust coated with mat black color. The 180 cc model got wider tire, split seat, new scoops on fuel , clip on handle bar, 3D Pulsar logo, improved rear suspension from 220 cc model, front thicker telescopic suspension and kicked off the kick starter.
The new version of Bajaj Pulsar 220 DTS-I was introduced with carbureted fuel supply paralleling with fuel injected version. The carbureted version was featured with auto choke and with the promotional tag "The fastest Indian bike".
Pulsar 135 LS: Fuel Efficiency With Power
This is the light weighted lower capacity Bajaj Pulsar 135 ls with the displacement of 135 cc 4 valve DTS-I engine which produced about 13.5 PS of power. This is the first bike from Bajaj stable which using 4 valve SOHC engine.
It equipped with 4 small size valves instead of regular size 2 valves. The bike was tagged for light weight, fuel efficiency & better power. Bajaj claimed its efficiency as 68.5 kmpl with the top speed of 111 kmph where the weight is about 122 kg. The look of Bajaj Pulsar LS was really very impressive & aggressive which becomes another eye catcher bad boy in the Bajaj stable.
Evolution 2010 : Change of Cosmetic Look
This year Bajaj released UG 4.5 version for Bajaj Pulsar 150 DTS-I which again stepped up the engine power from 14.09 PS to 15.06 PS at the RPM of 9000 rather then 8500 RPM and added clip on handle bar on it. This time Bajaj left the All-Black theme for Pulsar and changed the engine & handle bar color with metallic coating rather than mat black finish.
Bajaj released the naked version of Bajaj Pulsar 220 called Pulsar 220S as Fighter where the regular one named as Pulsar 220F (Faired). Pulsar 220S was featured same as regular Pulsar 220 excluding the front fairing. It was featured with the naked bikini front fairing like the Pulsar 150 & 180.
New Breed 2012: Entry in Sport Version
This is another big evolution for the brand Bajaj Pulsar. At the end of April Bajaj unleashed Pulsar 200NS where NS featured for Naked Sport. The Pulsar NS motorized with refined & redesigned 200 cc liquid cooled 4 Valve SOHC carbureted single cylinder power .
Bajaj added another innovative triple spark technology for quick ignition of fuel mixture in this engine. The beast can produce power of 23.17 PS at 9500 RPM where the maximum torque is 18.3 NM at 8000 RPM.
Bajaj featured mono shock absorber for the first time with this model which called as gas charged Nitrox Mono Shock Absorber. And Bajaj introduced another nice feature under belly exhaust with this model which is inspired by Austrian motorbike company KTM, where Bajaj started to work with KTM from 2011.
Bajaj claimed it top speed about 136 kmph, acceleration capability 0-60 kmph in 3.61 second & 0-100 kmph in 9.83 second, where the fuel efficiency claimed as 58 kmpl when ridden with the speed of 60 kmph.
Change of Hammer Head
At the middle of 2012 Bajaj's chief designer Edger Heinrich returned to his previous work station BMW Motorrad, who joined at Bajaj on 2009 switching from BMW Motorrad. And Pulsar 200NS was designed buy Edger Heinrich.
But not to be disappoint as another legend David Robb joined from BMW Motorrad on same year who is another legendary designer of many famed sports, super bike & cruiser bike of BMW.
Evolution 2014: Power
Since the birth of Bajaj Pulsar on 2001 Bajaj sketched many milestones on its path with huge evolution's within more than a decade. Till 2012 over 5 millions of Pulsar sold & exported over 30 countries. So the Bajaj Pulsar started rolling over world wide.
In the sequence of the evolution & swelling demand Bajaj announced for more two 375 cc capacity Bajaj Pulsar model in Auto Expo on February 2014. Both models are powered by same single cylinder power but featured with Full-Faired & Naked which branded as Pulsar CS400 & Pulsar SS400.
And millions of bike enthusiast just waiting eagerly for the launch of the breed. So let's wait for another Bajaj Pulsar mania. Lets see Bajaj bike price in Bangladesh here.
Information: Bajaj Group India, Wikipedia
Image Courtsey: Bajaj Auto Ltd.
FAQ - Frequently Ask Question:
1.Who is Bajaj CEO?
Ans- Rajiv Bajaj is CEO of Bajaj .
2. Who is the Chairman of Bajaj Auto?
Ans- Rahul Bajaj is the Chairman of Bajaj Auto.
3. What is the most selling bike from Bajaj in our country?
Ans- Bajaj Pulsar 150 is the most selling bike from Bajaj.
You might also be interested in