Why Sportbikes Should Not Use For Long Motorcycle Trips
Last updated on 02-Oct-2023 , By Saleh
Undeniably we love motorcycles and some of us love to ride a motorcycle for a long and often tend to go for long motorcycle trips. Hence long riding with motorcycles is a widely practiced motorcycling culture around the world and even with extremely aggressively designed sportbikes some of the riders often go for long motorcycle trips. So, how is that, riding sportbikes for long motorcycle trips or why sportbikes should not use for long trips? Here I am Saleh, let's find the inner truth.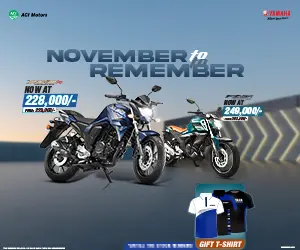 Why Sportbikes Should Not Use For Long Motorcycle Trips
You know in this modern era we have different kinds or types of motorcycles in the market and those are dedicatedly designed and featured to be used for different purposes. Hence for commuting purposes, we use small-capacity commuters, for off-roads we use off-road or dirt bikes, for touring or adventure rides we use dual-sport or adventure category bikes. Sequentially, for sports and fun rides, we use sportbikes, or usually, some sportbikes are featured to use on public roads also.
Also Read: Best Bike For You In Bangladesh In All Motorcycle Category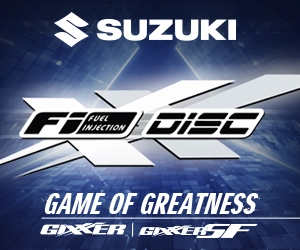 As we can see, sportbikes are also featured to be used by the public and it's true young people literally love to own a sportbike as it looks very attractive and has much more power than other categories of motorcycles. Meanwhile, quick acceleration and top speed are core attractions of sportbikes nowadays among youngsters.
Whatsoever, some of the riders even often tend to roll with sportbikes for long trips even adventure rides. Perhaps It may sound okay to some of you but truth is that sportbikes are not designed for long travels. Thus one may face difficulties using a sportbike for long trips and even can injure physically using a sportbike for long trips frequently or continuously. In the sequence, here we have some reasons noted below why sportbikes should not use for long motorcycle trips.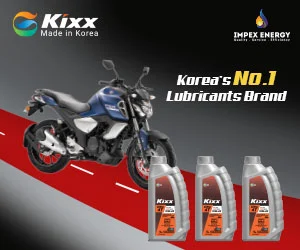 Aggressive Riding Ergonomics
The most meaningful reason not to ride a sportbike on long motorcycle trips is its very aggressive riding ergonomics. Sportbikes are literally designed for track race purposes and that is figured to give superior aerodynamic characteristics to the ride & rider and thus it's not comfy to ride in such an aggressive riding style for a long or continuously. Hence riding those aggressive track racing featured machines are obviously not advisable to ride on long motorcycle trips.
Uncomfortable Riding For Long
Sportbikes are ergonomically much uncomfortable to ride for regular purposes. Street sportbikes are literally marketed to the public to give the least amount of track racing taste to youngsters. Hence people love to have those good-looking motorcycles in their ownership and ride casually in the cities and on urban roads. But for long rides those are undoubtedly very much uncomfortable thus sportbikes are not a good option to be used on long motorcycle trips.
Controlling Issues
Sportbikes are designed bulky in shape that includes puffed fairing, puffed fuel tank, lowered and rigid handlebar, and aggressively positioned seating arrangement. Those features are exclusively focused to track racing requirements. Thus in common purposes and in casual riding, those racing characteristics provide a very rigid range of control, balance, and handling. Further, on uneven surfaces or traffic conditions, those literally less controllable than any other type of motorcycle, and that's also a reason why sportbikes should not use for long motorcycle trips.
No Off-Road Capability
Sportbikes are 100% street-focused and those made to ride on smooth paved roads only. Thus those can't be used on unpaved surfaces and can't be ridden on off-roads easily. Hence while riding for long motorcycle trips with a sportbike a rider must struggle hard on uneven or rough road conditions. Thus sportbikes are not a good option to use for long travels.
Not Good To Carry Luggage
Sportbikes are not designed for traveling or long trips and they have no luggage carrying or fixing facility. Whereas in other category motorcycles, a rider can fix dedicated luggage systems like hard pannier, soft saddle packs, roll top bags, etc. But in the sportbikes, it's not easy to fix commonly available luggage systems. Thus sportbikes are not eligible to use on long motorcycle trips.
High Maintenance & Complex Maintenance
Sportbikes are quite sensitive machines in terms of service & maintenance. Those require very frequent maintenance to perform well and maintenance is quite complex compared to other categories of motorcycles. Hence it's a hassle to get proper service from the roadside workshops on travel and for this reason, sportbikes are not cozy options to use on long motorcycle trips.
Not Good For The Rider's Physic
Lastly, sportbikes are literally not comfortable machines to ride and also not good for riders' physic in terms of long-term use. Sportbikes are designed very aggressively and feature very aggressive riding ergonomics, very rigid controlling behavior, and comparatively quite uncomfortable seating positions, thus riding sportbikes for long years for any unprofessional purposes like touring or traveling can cause extreme backbone injury or spinal damage. So, you can understand the reason, why we should not use sportbikes on long motorcycle trips.
You might also be interested in