Yamaha Eid Al Adha Cash Back Offer - Up To 13,500 BDT
Published On 03-Jun-2023 09:13am , By Arif Raihan Opu
Yamaha, the renowned Japanese motorcycle manufacturer, is known for its high-quality bikes and exceptional performance. In celebration of the upcoming Eid al-Adha, Yamaha Bangladesh has announced an exciting cashback offer of up to 13,500 BDT on selected motorcycle models.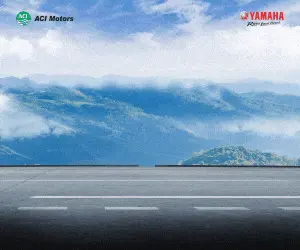 Eid al-Adha, also known as the Festival of Sacrifice, is one of the most significant religious holidays celebrated by Muslims worldwide. It is a time for joy, togetherness, and acts of giving. Yamaha Bangladesh has decided to join in the festive spirit by introducing a special cashback offer that aims to make this Eid even more memorable for its customers.
As part of the Eid celebrations, Yamaha Bangladesh is offering cashback of up to 13,500 BDT on select Yamaha motorcycle models. This promotion presents an excellent opportunity for customers to save money while purchasing their desired Yamaha bike. The cashback offer further demonstrates Yamaha's commitment to providing value and affordability to its loyal customer base.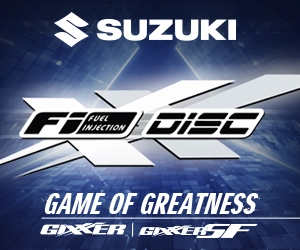 The Yamaha cashback offer applies to a range of popular motorcycle models. Some of the eligible bikes include the Yamaha FZS V3, Yamaha FZS FI V2, Yamaha Saluto, Yamaha Saluto Disc, Yamaha R15 V3, and Yamaha MT-15. These models encompass a variety of options suitable for different riding preferences, from commuting to sporty performance.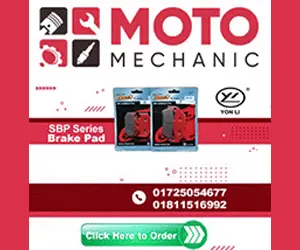 To avail the cashback offer, interested customers need to visit their nearest authorized Yamaha dealer in Bangladesh. The dealers will provide detailed information about the eligible models, the amount of cashback available, and any specific terms and conditions. Customers can also inquire about financing options and additional benefits that may be offered in conjunction with the cashback promotion.
Yamaha has always prioritized customer satisfaction by delivering top-notch products and offering attractive promotions. The cashback offer for Eid al-Adha is a testament to Yamaha's dedication to its customers in Bangladesh. By providing financial incentives during this festive season, Yamaha aims to make its motorcycles even more accessible to a wider range of motorcycle enthusiasts.
As Eid al-Adha approaches, Yamaha Bangladesh's cashback offer of up to 13,500 BDT on select motorcycle models brings an added reason for celebration. This limited-time promotion allows customers to save money while owning a high-quality Yamaha motorcycle. Visit your nearest authorized Yamaha Showroom to take advantage of this exciting offer and make this Eid al-Adha even more special with a brand-new Yamaha motorcycle. Thank you.
Published by Arif Raihan Opu
Creating a value of life isn't easy. But creating life valuable is easy. So I tried to creating value and make an impact. I like to work in a team that is cooperative and helpful. I like to share my knowledge and skills for the betterment of the company. Always find out the opportunities and use in a proper way.
You might also be interested in