Bajaj Discover 150F Feature Review
Published On 05-Dec-2016 05:49am , By Saleh
In the commuter motorcycle segment Bajaj Discover is the reputed series in Bangladesh. The Bajaj Discover 150F is the latest addition in Discover series in Bangladesh. Many of our visitor and enthusiasts knocked several time with the query on this commuter. In response here we are with Bajaj Discover 150F Feature Review for your detail learning.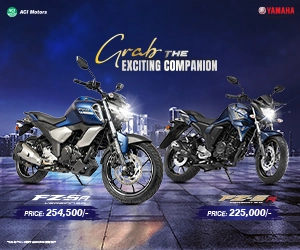 Bajaj Discover Series is the stylish commuter motorcycle series from Bajaj Auto Limited. This Discover 150F officially has launched in Bangladesh on December 13, 2015. This is the most powerful commuter from giant Bajaj till now.
Moreover this model is enhanced with touring feature where powerful commuter user often tends for long tour or frequent traveling. So you can find some new features with this new model of Discover. Therefore let's discuss its features in detail but before that here we placed the official specifications of Bajaj Discover 150F.
Bajaj Discover 150F Specification
Specification
Bajaj Discover 150F
Engine
Single Cylinder, Four Valve, 4 Stroke, Air Cooled Engine DTS-i with ExhausTEC
Displacement
144.8 cc
Bore x Stroke
56mm x 58.8mm
Compression Ratio
Not Found
Valve System
4 Valve
Maximum Power
14.5PS @ 8500RPM
Maximum Torque
12.75 NM (1.3Kg-M) @ 6500RPM
Fuel Supply
Carburetor; BS26
Ignition
Not Found
Starting Method
Kick / Self Start
Air Filter Type
Dry, Paper Filter
Transmission
5 Speed, Constant mesh (All up)
Clutch
Multiplate Wet


Frame Type
Semi-Double Cradle
Dimension (LxWxH)
2038mm x 714mm x 1070mm
Wheel Base
1305mm
Ground Clearance
165mm
Saddle Height
795mm
Kerb Weight
(Drum / Disc) 130 / 129 kg
Fuel Capacity:
10 L (1.9 L usable reserve)


Suspension (Front/Rear)
Telescopic, 130mm fork travel / Monoshocks, Nitrox(Gas filled), 110mm rear wheel travel
Brake system (Front/Rear)
Front 240m petal disc (optional); Rear Drum 130mm
Tire size (Front / Rear)
Front 80/100-17; Rear 100/90-17; Both Tubeless & Unidirectional


Battery
12V
Head lamp


Speedometer
Analog ODO with Digital Display
*All the specifications are subject to change upon company rules, policy, offer & promotion. BikeBD is not liable for the changes.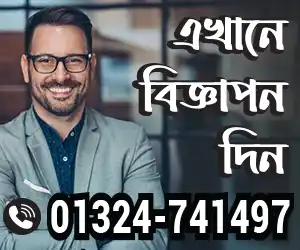 Physics of Bajaj Discover 150F
At a glance Bajaj Discover 150F somewhat looks like a semi faired touring motorcycle. But long seating arrangement, extended wheel fins and usual ground clearance also shows its commuting feature. But one thing is very sure it's a blend of commuting and traveling in terms of exterior design.
The new Discover 150F is designed with enhanced aerodynamic fairing. The semi fairing body kit with fixed headlamp assembly gave it more aerodynamic character. So Bajaj Discover 150F is more capable to deal with highway situations.
Moreover the body panels are refreshed a bit, so it looks different from previous models of Discover. We found overall build quality, exterior finishing and paint job improved a lot in this new model. So definitely buyer confidence will grow upon this new machine.
Beside the body panel and graphics the head lamp, tail lamp and odo panel is also refreshed here. In addition the swing arm assembly and chain covers are quite develop with this Discover 150F. So if you're a Discover fan and want to get a power machine for commuting this 150F will provoke you to buy.
Bajaj Discover 150F Wheel, Brake, Suspension and Control Feature
From our visual inspection on Bajaj Discover 150F one thing we noticed as the controlling feature of this bike seems quite improved. The riding posture is upright with upright position of seat and pipe handlebar. Comfortable saddle height, foot peg & gear lever position is also good. But still the switch panel on both handle bar are usual like previous.
The new Bajaj Discover 150F comes with all alloy rim fitted with tubeless tires on both wheels. Rims are also capable to accept maximum possible shock as those are designed with 10 alloy spoke. And the mudguards of both wheels are large enough to protect the bike from dirt and mud even in heavy rainy season.
Bajaj Discover 150F comes with hydraulic disk brake in front wheel and regular 130mm drum brake at the rear. Here the front disk is quarterly protected with plastic cover but in real how much it will benefit we don't know.
Here in Discover 150F the front suspensions are usual telescopic hydraulic but most attractively the rear set is mono-shock. This rear mono-shock absorber is also charged with Nitrox gas canister.
Bajaj Discover 150F Engine Feature
Bajaj Discover 150F is the powerful commuter currently in the Bajaj stable. Discover series is popular for its design, look, and easy repairing characteristics. This series is also known and admired for the fuel efficiency. And currently this new model of Discover also added the power & touring feature.
As this bike is in 150cc category so it comparatively carries a powerful engine with the displacement of 144.8cc. Here the bore is shorter than the stroke so fuel efficiency issue also seems to be in position.
The power and torque figure of this engine is also notable. The engine produces maximum power of 14.5PS and 12.75NM of torque which is higher enough for a fuel efficient commuter.
And the most significant thing is this engine designed with four valves which ensures fluent combustion and faster exhaust. It ensures the prompt respond of throttle and increases the acceleration significantly.
But for this character we are also in doubt how they would keep the promise of fuel efficiency as the Discover series is popular for decent fuel efficiency. Maybe the longer stroke engine, lower weight and acronymic feature altogether can carry on the fuel efficiency.
Whatsoever to get the answers we need the practical test ride of this bike. Therefore we wish to arrange the test ride of this bike in future to place the answers before you. But before the test ride comes here we also have few observations on Discover 150F, let's get those.
Few Observations on Bajaj Discover 150F
Bajaj has added quite enhancements in this new bike. As the bike looks good in some aspect it also enhanced with its capability. Bajaj offered the commuter user to exercise more power and touring confidence with blend of specific features of Discover series.
But from our observation if it might have few more development it could have been better. They have reinforced the chain cover which is stronger than the previous model which is nice.
The new frame is double cradle where it can save the engine and under part from extreme obstacles. But from our observation there is a weakness in design with the exhaust pipe as it goes under the cradle frame.
If the pipe absorbed within the cradle it would have been better as the ground clearance increased a lot. And it would have been excellent to deal with extreme odd tracks like swampy or hill area and rough speed breakers of city roads.
Bajaj also could have set the rear drum brake arm in invert position to increase off-roading capability. And one thing we are known as Discover series is much appreciated in the rural. So these weaknesses could be considered and overcome considering those user necessity.
So guys here are all of our observations on Bajaj Discover 150F. We have mentioned earlier as this bike is a blend of efficiency, power and confidence which is new in Discover series.
In this feature review we tried to discuss from our visual inspection. But we know these are not enough as it's a machine of new blend. To get the actual taste of its juice we need the test ride of it first. So before that stay tuned with us and keep knocking with your queries even with this Bajaj Discover 150F Feature Review. Thank you all.
All Bajaj Motorcycle Price List
So readers, stay with us for new and updated news and don't forget to subscribe to our BikeBD Youtube channel, and also an eye on our BikeBD Facebook Fanpage. To see the details of Available Bike Prices in Bangladesh and the Motorcycle Showroom Addresses near you visit BikeBD.Com.
Related Article You May Like:
Useful Article You may Like:
Read By Category:
You might also be interested in