ACI Motors Inaugurate Yamaha Motorcycles CKD Assembly Factory In Bangladesh
Published On 11-May-2019 10:10am , By Ashik Mahmud
Today through a media program at Hotel Le Meridian ACI Motors Ltd has Inaugurated Yamaha Motorcycles CKD Assembly Factory in Bangladesh. This is a revolution in the motorcycle industry in Bangladesh as with making the bikes in CKD form we hope the price of Yamaha bikes will be lowered in Bangladesh.
ACI Motors Inaugurate Yamaha Motorcycles CKD Assembly Factory In Bangladesh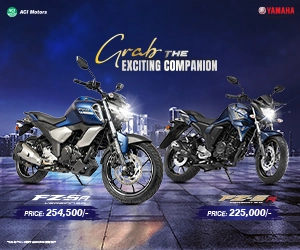 Yamaha is one of the most popular motorcycle brands in Bangladesh. They are working with ACI Motors Ltd for the best part of 2.5 years and finally, they completed work of their motorcycle factory in Bangladesh. Currently, they are bringing all their motorcycles in Bangladesh in CBU (Complete Build Unit) where they have to pay a high tax of 152%.
For the first 6 months, they will assemble motorcycles in their factory in CKD( Complete Knock Down) process, in doing so under the new manufacturing regulation ACI Motors Ltd will have to pay 92% tax, hence we believe that price of Yamaha bikes will come down by good margin.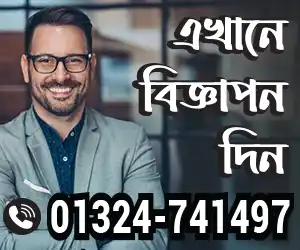 The new Yamaha factory is suited in Sripur Gazipur, on a land of 6 acres. Currently, they will only do CKD of Yamaha Saluto & Yamaha FZS V2. 6 months from CKD they will start manufacturing of those motorcycles which will further reduce the price of their bikes.
Yamaha FZs V3 ABS Launching Event In Bangladesh By ACI Motors
ACI Motors Ltd is the only sole distributor of Yamaha Bikes in Bangladesh, in making the factory ACI Motors has done all the investment where Yamaha has given technical support. In the year 2018 Yamaha sold 16,000 bikes in Bangladesh and they are expecting that number to cross over 25,000 units this year. Current factory has a capacity to assemble 60,000 units of motorcycles every year.Lets See FZS V2 Price In BD here.
The motorcycle market is increasing in Bangladesh over the past 4 years, the market is becoming very competitive, we have already seen few companies falling out of the market with many Japanese motorcycle brands finishing the work of their factory we believe that in the near future the market size of Bangladesh will cross 5 lac and will touch the 6-7 lac units.
Published by Ashik Mahmud
You might also be interested in