10200KM Riding Experience Of Yamaha FZS Fi V3 - Tushar
Last updated on 04-Oct-2023 , By Ashik Mahmud
I have loved cycling since childhood. Gradually as I grew older, I started to feel addicted to bikes. Later I learned to ride with one of my elder brother's bikes. One can reach any place by bike in a very short time. Today I'm going to talk about my Yamaha FZS Fi V3.
10200KM Riding Experience Of Yamaha FZS Fi V3 - Tushar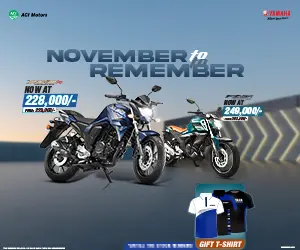 I, Shariful Islam Tushar, reside in Udayan, Mohammadpur, Dhaka. I am currently using the Yamaha FZS V3 bike. I have been riding this bike for about 10200 kilometers.
The Yamaha FZS Fi V3 is my first bike. My childhood dream was to have a bike of my own. I have been saving money for this for a long time, but I was not able to save up enough to get my favorite bike.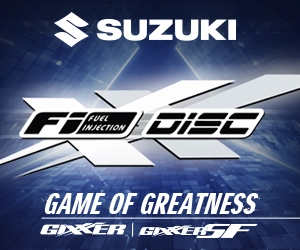 Also Read: Yamaha Fazer V2 price in BD
Later my elder brother helped me with the rest. I was ecstatic. I liked the Yamaha FZS V2, but later came to a dilemma when I found out that the FZS Fi V3 had an ABS braking system.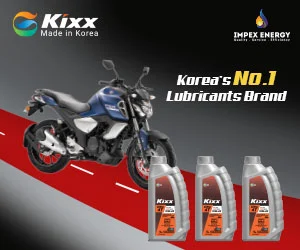 But after watching the review of BikeBD's Yamaha FZS V3, I realized what the ABS braking system is and how it improves the braking and controlling of the bike. I bought the bike from ACI Motors' Crescent Enterprise, Mirpur 60 ft for 2.95Lac BDT.
When the Crescent Enterprise authorities handed over the bike to me when it was ready, I started the bike for the first time with my older brother, as he was the reason that I could buy the bike. I am a student. I mostly use the bike to commute. However, it is also occasionally used for touring. I also love to ride around Dhaka at night.
Also Read: Yamaha FZS V2 17,000 Kilometer Ride Review
The ABS performance of the bike is also remarkable. This bike also has Fi Air-cooled 149cc engine, 5 speed gearbox, maximum power: 13.2 BHP @ 8,000 RPM, maximum torque: 12.8 Nm @ 6,000 RPM. So far, I have done 4 free services on the bike. I get my bike serviced from Crescent Enterprise.
I have completed the break-in period of the bike 3000 kilometers. In this 3000 km, I have got 32-35kilometer mileage per liter octane in Dhaka and 45 km on the highway.
After the break-in period, I started to get an average mileage of around 35kilometer per liter in the city and 50 kilometers per liter on the highway. I like to keep my bike clean and tidy all the time and care so much that everyone in my area says they have never seen anyone else care so much about his bike.
Yamaha FZS Fi V3 Test Ride Review
I place more importance on using good quality engine oil and changing the engine oil regularly. During the break-in period, I used the Yamalube 10w40 mineral, which costs 490 BDT. After 3000 thousand kilometers I started using Yamalube 10w40 semi-synthetic, which costs 680BDT. And after 6,000 kilometers I shifted to fully synthetic engine oil. Then I start using Mobil-1 10w-40 fully synthetic engine oil. It costs 1280BDT.
So far by the grace of Allah I have not had to change any parts of my bike except the brake pads. I only changed the front and rear brake pads once after 5200 kilometers.
Also Read: Yamaha FZS Version 3
I have not modified my bike yet. I like the stock look of the bike, so I didn't want to modify it. I got a top speed of 118 kilometers per hour including a pillion and 119 kilometers per hour as a solo rider. Also Lets See FZS V2 Price In BD here.
Some pros of the Yamaha FZS Fi V3:
Appearance.
ABS braking.
Seating position for both rider and pillion.
Good mileage.
Thick tires.
Some cons of the Yamaha FZS Fi V3:
Low-powered headlights.
Air-cooled and not liquid or oil-cooled.
No gear position indicator.
Low torque (low ready-pickup).
Excess vibration at high RPM.
So far, I have toured Rohitpur in Keraniganj, Moinot Ghat, Savar, Bhola, and many other places with my bike. So far, I haven't faced any problems. I am 100% satisfied with my bike. In conclusion, I love this bike. I am quite satisfied with its performance. I believe this bike is not for the street Rossis. I hope this bike will perform quite well if I take care of it.
Written By: Tushar
Published by Ashik Mahmud
You might also be interested in