Yamaha SZ-RR VS Honda CB Trigger Comparison Review
Published On 27-Jul-2017 06:45am , By Saleh
In the power commuter motorcycle segment in Bangladesh there are some 150cc commuter rolling on our road. These bikes are really awesome and often sometime making confusions to the buyers which to choose over another. Hence in such frequent confusion here we came with Yamaha SZ-RR VS Honda CB Trigger Comparison review. Let's ride within the comparative discussion to learn both the strong and week points in comparison of both bikes.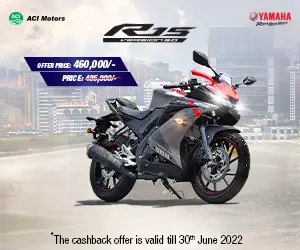 Yamaha SZ-RR VS Honda CB Trigger - Style & Impression
Here in our today's comparison both the competitor is commuter in core. But surely both of them developed with some attractive & sporty features which made them something more than a regular commuter.
Here Yamaha SZ-RR Version 2.0 is very sharp looked and quite aggressive designed bike. On the counter Honda CB Trigger got more muscles than the sharpness; but it also has boxer type muscled aggressiveness.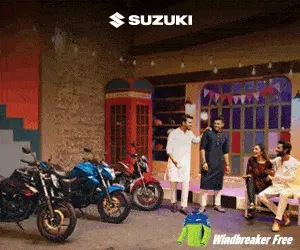 If you place both the bike side by side you will notice as both of them come with quite same basic structure. But of-course they have lot of differences. Yamaha SZ-RR adopted sharper theme on its headlamp, fuel tank, panels and even tail lamp. On counter Trigger got muscles everywhere from headlamp to tail lamp, even on side panel and fuel tank.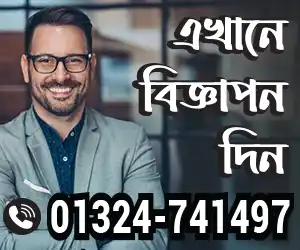 Both the bike comes with attractive dents on their fuel tank. They come with plastic bikini scoop on both side of their metal fuel tank. But it looks thinner in SZ-RR but muscled on CB Trigger. The ODO-meter of both bikes also different. SZ-RR got all-analog double-pit counters and CB Trigger got full digital ODO.
Here significant difference comes on headlamp and exhaust pipe after the fuel tank & ODO. On CB Trigger the headlamp is boasted & compact and exhaust pipe is quite bigger like square block. On the other side SZ-RR headlamp is sharper in look where the exhaust pipe is quite like a barrel of cannon & it really awesome.
Both the bikes side panels are also much different. The SZ-RR comes with unique shape of double piece LED tail lamp where the new grab rail is split type. On counter Trigger got a single piece grab rail with all LED triple layer tail lamp. Lastly both the bike comes with metal chain cover and sharee-guard.
Yamaha SZ-RR VS Honda CB Trigger - Wheel, Brake & Suspension
Coming to the wheel, brake and suspension in Yamaha SZ-RR VS Honda CB Trigger there few similarity and dissimilarities found. Both of the bike come with quite same type of wheel. Both of them have five spoke all alloy 17" rimes with tubeless tires. But the Honda CB Trigger got quite fatter tire than the Yamaha SZ-RR.
Here Yamaha SZ-RR comes with hydraulic disk brake in front and the rear one is mechanical drum type. On counter the Honda CB Trigger comes with both hydraulic disk brakes. But the rear drum brake version also available as option.
Coming to the suspension system Yamaha SZ-RR VS Honda CB Trigger has significant dissimilarities in rear assembly. Both the bike comes with same type of telescopic fork suspension in front. But at rear Yamaha SZ-RR comes with spring loaded double suspension attached with swing arm. On counter Honda CB Trigger comes with mono shock absorber assembly at the rear. Therefore both of them featured for different purpose, ability & performance.
Yamaha SZ-RR VS Honda CB Trigger - Riding Behavior & Controlling
Considering riding behavior Yamaha SZ-RR VS Honda CB Trigger both the bike poses quite same characteristics. Both of them designed with same type of single piece but semi segmented sporty seating arrangement. Both of the bikes seat is specious for comfortable riding. Here Yamaha SZ-RR got quite longer seat where CB Trigger seat is quite wider.
The handle bar position on both of the bike is same along with same position of rider footrest and control levers. Moreover quite same kerb weight allowed quite same easiness of controlling on both of the bikes.
Coming to the riding posture both of the bike allows the semi-sporty upright riding. This kind of riding posture is very comfortable posture on most of the terrain. Hence no matter you ride in city or on highway.
But considering rear suspension system both of the bike has different advancement. Double shock absorber allows Yamaha SZ-RR to deal with more weighed pillion or carry huge load on the uneven terrain. But surely is shows quite rigid character on sporty riding. On counter mono-shock suspension allows more comfort and playing freedom both in city and highways.
Aging in terms of saddle height and ground clearance Honda CB Trigger quite in advance position. Here Honda CB Trigger got more ground clearance and lower saddle height than the Yamaha SZ-RR.
Yamaha SZ-RR VS Honda CB Trigger - Specifications
Being quite same purpose bike both the bike has some similarities but also have much dissimilarity we mentioned earlier. Hence before going for the discussion on engine and performance here we have arranged a side by side Yamaha SZ-RR VS Honda CB Trigger specification table. From here you can get a cleared comparative picture of both bikes. Please get a thorough look.
Specification
Yamaha SZ-RR Version 2.0
Honda CB Trigger
Engine
Single Cylinder, 4-Stroke, Air-Cooled, SOHC 2-Valve Engine
Single Cylinder, Air-cooled, 4-stroke, 2 Valve SI Engine
Displacement
149cc
149.1cc
Bore x Stroke
Not Found
57.3mm x 57.8mm
Compression Ratio
Not Found
9.5:1
Maximum Power
12.1PS @ 7,500RPM
14.35 BHP @ 8500RPM
Maximum Torque
12.8 NM @ 6,000RPM
12.5 NM @ 6500 RPM
Fuel Supply
Carburetor
Carburetor
Ignition
CDI
CDI
Starting Method
Electric & Kick start
Electric & Kick start
Clutch Type
Wet, multiple-disc
Wet, multiple-disc
Lubrication
Wet Sump
Wet Sump
Transmission
Constant Mesh 5-speed
Constant Mesh 5-speed
Air Filter Type
Paper Air Filter
Viscous Air Filter
Dimension
Frame Type
Diamond
Diamond
Dimension (LxWxH)
2,050mm x 760mm x 1,100mm
2045 mm x 757 mm x 1060 mm
Wheelbase
1,320 mm
1325 mm
Ground Clearance
165 mm
175mm
Saddle Height
800 mm
765mm
Kerb Weight
134 Kg
135 Kg
Fuel Capacity:
14 Liters
12 Liters
Wheel, Brake & Suspension
Suspension (Front/Rear)
Telescopic Fork / Spring Loaded, Double
Telescopic Fork / Monoshock
Brake system (Front/Rear)
Hydraulic Disk / Mechanical Drum
Both Disc Brake (Rear Drum optional)
Tire size (Front / Rear)
2.75-17M/C 41P; 100/90-17M/C 55P Tubeless
80/100-17; 110/80-17; Both Tubeless


Battery
12V, 5.0Ah (10H)
12V, 4.0Ah, MF
Head lamp
Halogen bulb 12V,35/35W×1
12 V, 35/35W
Speedometer
All Analog
Full Digital
*All the specifications are subject to change upon company rules, policy, offer & promotion. BikeBD is not liable for the changes.
Yamaha SZ-RR VS Honda CB Trigger - Engine & Performance
After the Yamaha SZ-RR VS Honda CB Trigger specification table we are here in discussion on engine and performance. Here from the specification table we can see both the bike engine developed under quite same platform.
Both the engine is 150cc single cylinder, four stroke and air cooled engine. Both of the engines have two valves and it feed by carburetor. Unfortunately in the official website Yamaha didn't disclosed the dimension of the cylinder and also the compression ratio of SZ-RR. Therefore some side of technical comparison we are ignoring.
Coming to the power and torque rating of the both engine we found they delivers quite same rating of torque. Here Yamaha SZ-RR delivers 12.8NM torque @ 6,000RPM and Trigger delivers 12.5NM @ 6.500RPM which we can consider quite equal. But in terms of power CB Trigger is in advanced position where it delivers peak of 14.35BHP against SZ-RR 12.1PS.
Moreover Honda CB Trigger refined engine can deliver its power smoother than the Yamaha SZ-RR where it's air intake is more free through the viscous air filter. And one thing we can't ignore as this engine is the refined one which inherits from the successful Honda Unicorn series.
On counter Yamaha SZ-RR Version 2.0 comes with Yamaha Blue Core Technology. The blue Core also ensure competitive blend of power, fuel efficiency and nature friendly emission. Moreover its new aerodynamic shape made it capable to stay much closer with Honda CB Trigger on the road.
Yamaha SZ-RR VS Honda CB Trigger - Sum UP
So reader we are here now at the end to sum up our discussion. Here in our discussion on Yamaha SZ-RR VS Honda CB Trigger we tried to enlighten both of the bikes features. We tried to compare each other against one another's strength and weaknesses.
Surely both of them have different side of capability and weaknesses. But one thing is very sure both of the bikes are very much capable within their features. And we can't forget as both of them come from renowned stable that is Yamaha and Honda who ensures capability, quality and service.
Hence it depends on the customer's need, purpose and of-course budget which they will choose over another. But at this end from our assessments we can put a simple line for your favor. Hence if you are really a commuter user who wants some sporty and stylish features then you can try Yamaha SZ-RR. On counter if want to play with an all-rounder you should go for Honda CB Trigger.
Hence thank you all for joining in our today's discussion on Yamaha SZ-RR VS Honda CB Trigger Comparison review. Please don't forget to put your argument on Yamaha SZ-RR VS Honda CB Trigger which will enrich our discussion. Therefore thanks again for staying with us; we are surely coming with more discussions.
So readers, stay with us for new and updated news and don't forget to subscribe to our BikeBD Youtube channel, and also an eye on our BikeBD Facebook Fanpage. To see the details of Available Bike prices in Bangladesh and the Motorcycle showroom addresses near you visit BikeBD.Com.
Related Article You May Like:
Read By Category:
You might also be interested in