Aprilia SR 125 Mileage: Balancing Power and Efficiency in Style
Published On 18-Jun-2023 02:33pm , By Jahid Hasan Jojo
The Aprilia SR 125 is known for its impressive mileage, as it offers an efficient fuel economy of 40 kilometers per liter (kmpl). This makes it an ideal choice for those seeking a balance between power and fuel efficiency in their two-wheeler.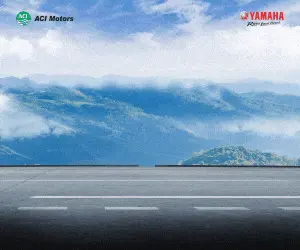 When it comes to choosing a scooter, one of the crucial factors that consumers consider is mileage. Efficient fuel consumption impacts both our wallets and the environment significantly. In this article, we delve into the world of the Aprilia SR 125 and uncover its impressive mileage figures. Let's take a closer look at this remarkable scooter and why it stands out in terms of fuel efficiency.
Overview of the Aprilia SR 125
The Aprilia SR 125 is a sleek and sporty scooter that has gained popularity among riders who seek both style and performance. The SR 125 commands attention with its striking design, formidable engine, and cutting-edge features, making a lasting impression onlookers can't help but notice. The scooter boasts a robust build quality and comes equipped with cutting-edge technologies that ensure a thrilling riding experience.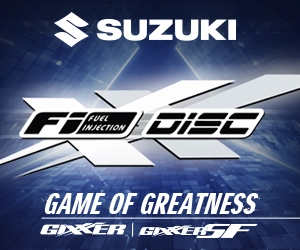 Importance of Mileage Figures
Mileage plays a crucial role in the decision-making process for scooter buyers. The fuel efficiency of a scooter directly impacts the cost of daily commutes and long-distance travel. Opting for a scooter with impressive mileage figures means saving on fuel expenses, making it a financially wise choice. Moreover, reducing fuel consumption contributes to a greener and more sustainable future, as it helps lower carbon emissions and environmental pollution.
Unveiling Impressive Mileage Figures
The Aprilia SR 125 lives up to its reputation by delivering exceptional mileage figures. On average, this powerhouse of a scooter achieves an impressive mileage of around 45-50 kilometers per liter, making it a fuel-efficient option in its class. The SR 125's engine, specifically engineered for efficiency, combines with intelligent fuel management systems to optimize fuel consumption without compromising performance.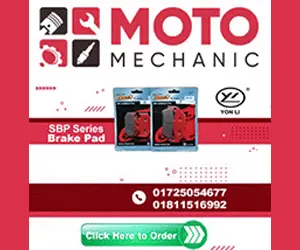 Factors Affecting Mileage
While the Aprilia SR 125 offers impressive mileage figures, it is important to understand that several factors can influence a scooter's fuel efficiency. Riding style, road conditions, maintenance, and load capacity are all factors that can impact mileage. By adopting eco-friendly riding habits, riders can optimize fuel efficiency on the SR 125.
Customer Reviews and Testimonials
The real testament to the Aprilia SR 125's impressive mileage figures lies in the feedback of its riders. Satisfied owners often praise the scooter's fuel efficiency, with many expressing their contentment with the exceptional mileage it provides. The SR 125 strikes a harmonious balance between power and economy, earning the admiration of customers seeking a versatile ride for their daily commutes and extensive journeys alike. Its remarkable prowess appeals to discerning riders who crave both performance and efficiency.
With its eye-catching design and outstanding performance, the Aprilia SR 125 proves to be more than just a stylish scooter. Unveiling impressive mileage figures, this two-wheeler is a testament to Aprilia's commitment to delivering fuel-efficient vehicles without compromising on power. The SR 125 empowers riders to enjoy thrilling journeys while keeping their fuel expenses in check and contributing to a cleaner environment. So, if you're in the market for a scooter that combines style, performance, and fuel efficiency, the Aprilia SR 125 is undoubtedly worth considering.
The Aprilia SR 125 is undeniably one of the most popular scooters offered by Aprilia. With its exceptional features, stylish design, and powerful performance, it has captured the hearts of scooter enthusiasts around the world.
Published by Jahid Hasan Jojo
You might also be interested in