Yamaha SZ-RR Version 2.0 Feature Review
Published On 08-Jul-2017 04:27pm , By Saleh
These days many commuter users are craving more power and sporty style in their commuter. Some of this class of users possess corporate relations who needed to be presentable all along even with their motorcycle. Serving this class of user need motorcycle companies also have 150cc commuters in their product line. Therefore Yamaha SZ-RR Version 2.0 is one of this segment of the motorcycle. So here is our Yamaha SZ-RR Version 2.0 feature review.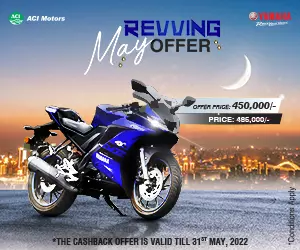 Yamaha SZ-RR Version 2.0 is the new version of the previous model Yamaha SZ-R. It more developed in feature and design. Moreover, new sporty graphics and body panel refreshment gave it a new and more sporty appeal. Therefore now it named Yamaha SZ-RR Version 2.0.
Yamaha SZ-RR Version 2.0 - Looks, Design & Appearance
In appearance, Yamaha SZ-RR Version 2.0 is awesome in its sports look. But after taking a thorough look you will find it as a commuter. So you understand how it designed with a gorgeous look through its street commuter.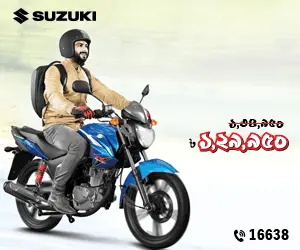 Coming from the fuel tank that is the center point of attraction of the bike. The tank is metal made and has two dent on two side which is hired from Yamaha FZ-S series. After the dents there are silicon badge of Yamaha and then two plastic cowl attached two sides of the tank. Finishing with awesome graphics altogether it looks gorgeous and sporty.
Matching with that iconic fuel tank head light assembly also designed uniquely. The odo panel is comes with a conventional look which is only disappointment of this bike. After that mudguard, side panel and rear panel all are nicely matched with overall sporty design.
There are more attractions remaining on the rear part of the bike. The tail lamp of the bike is slashed in layers which looks so nice in the dark. And the most gorgeous part is its exhaust as it literary looks like a barrel of a canon.
Coming to the seating arrangement the seat is a decent single piece but little segmented seat. The grab rail is now two piece grab horn which was single piece pipe in previous version. After those rest of the body part and design is very good designed and it carries the same sporty feel of Yamaha SR-RR Version 2.0.
Yamaha SZ-RR Version 2.0 - Wheel, Brake & Suspension
Wheels of Yamaha SZ-RR Version 2.0 come with 17" all alloy rims which is same like previous. But the significant addition is its tubeless tires which were tube type in previous.
The bike comes with wider front disk brake assembly where the rear one is drum type. The front disk brake clipper assembly comes from Nissin and it single piston clipper with regular hydraulic mechanism.
Yamaha SZ-RR Version 2.0 comes with front telescopic hydraulic suspension system. People many time makes mistake where those are not hired from Yamaha FZ-S series and it different assembly for SZ-RR. Here the rear suspensions are spring loaded sealed twin shock absorbers which are attached with both side of swing arm.
Yamaha SZ-RR Version 2.0 - Riding Behavior & Controlling
The new Yamaha SZ-RR Version 2.0 is born for commuting. It designed sporty and have very attractive look and design. But one thing is sure as this is the bike for high end commuters. So the riding position of the bike upright but have little sporty feel.
Its handle bar is up right, controlling levers and foot rests are also set in upright riding position. Some of you nay have noticed as anyone can ride it with sports style where the rider backbone position may remain in angle. And you know this style is helpful and better practice for long and extensive riding to avoid back pain.
So in Yamaha SZ-RR Version 2.0 you can follow both upright and semi-sporty riding style. So considering riding position & style SZ-RR is something more than a commuter.
Yamaha SZ-RR Version 2.0 - Engine Features
Yamaha SZ-RR Version comes with 149cc single cylinder, four stroke, air cooled engine. This Blue Core developed engine feed with carburetor feeding system where the engine equipped with two valve operating with SOHC mechanism.
The Blue Core Technology of Yamaha ensured optimal combustion, minimum power loss and higher cooling efficiency in this engine. Therefore the engine delivers 12.1PS of maximum power and 12.8NM torque which is quite decent against the kerb weight 134kg.
According to Yamaha this 150cc commuter is capable enough with its power rating due to low weight, commuting tire size and of-course aerodynamic design. Moreover 5-speed gear box allows more fun and control in city ride and even on highways. Therefore for more detail you can get a look on the official specification table of Yamaha SZ-RR Version 2.0
Yamaha SZ-RR Version 2.0 - Specifications
Specification
Yamaha SZ-RR Version 2.0
Engine
Single Cylinder, Four Stroke, Air Cooled, SOHC 2-Valve Engine
Displacement
149cc
Bore x Stroke
Not Found
Compression Ratio
Not Found
Maximum Power
12.1PS @ 7,500RPM
Maximum Torque
12.8 NM @ 6,000RPM
Fuel Supply
Carburetor
Ignition
CDI (Capacitor Discharge Ignition)
Starting Method
Electric start & Kick start
Clutch Type
Wet, multiple-disc
Lubrication
Wet Sump
Transmission
Constant Mesh 5-speed

Dimension

Frame Type
Diamond
Dimension (LxWxH)
2,050mm x 760mm x 1,100mm
Wheelbase
1,320 mm
Ground Clearance
165 mm
Saddle Height
800 mm
Weight
134 Kg (with oil and a full fuel tank)
Fuel Capacity:
14 Liters

Wheel, Brake & Suspension

The suspension (Front/Rear)
Telescopic Fork / Spring Loaded Swingarm, Double
Brake system (Front/Rear)
Hydraulic Disk / Mechanical Drum
Tire size (Front / Rear)
Front: 2.75-17M/C 41P; Rear: 100/90-17M/C 55P Tubeless


Battery
12V, 5.0Ah (10H)
Headlamp
Halogen bulb 12V,35/35W×1
Speedometer
All Analog
*All the specifications are subject to change upon company rules, policy, offer & promotion. BikeBD is not liable for the changes.
So readers that were all about our Yamaha SZ-RR Version 2.0 Feature Review. Hope you got a clearer view of the nice-looking bike. Wish in the upcoming days we may come with the test ride review where surely we will uncover the real taste and capability of the bike. Till then stay in bond with us for the latest news and reviews in BikeBD. Therefore thank you all.
You might also be interested in