Team BikeBD Review on Honda CB Trigger
Published On 13-Jun-2014 06:48pm , By Shuvo
Right from the word you look at it & you get the feeling. You know that Honda CB Trigger is a BIKE which can upset many a things on the of Bangladesh currently. You can find lots of conscious enthusiast just stuck on spot seeing something new rolling on the .
And there also lots of arguments on the web considering brand, model, capability, power, acceleration bla bla bla..... Very recent there are some models just burning the trails of BD. And positive thing is that world famous ruling brands are started their operations in Bangladesh.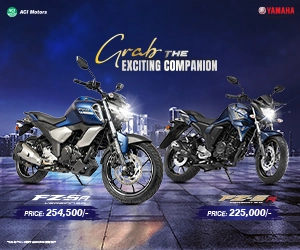 In this sequence HONDA started their activities in Bangladesh from the end of 2013. Yes it is HONDA on which we are enlightening today with the Team BikeBD Review on Honda CB Trigger.
Team BikeBD Review On Honda CB Trigger
Team BikeBD Member June Sadiqullah with Mr. Hiroshi Mitsuyoshi The Chief Manufacturing Officer & GM of Bangladesh Honda Private limited.
Enter of The Dragon:
Bangladesh Honda Private Limited (BHL) launched in Bangladesh on December 2013. After the their launch BikeBD has responded thousands of queries through its 'FB Page' for CB Trigger & the Honda CBR 150R, as their availability were delayed for certain period and people wanted for a clear assessment on them.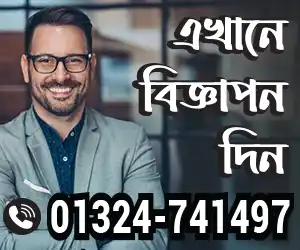 Honda CBR 150R is quite known figure to the enthusiast which is focused for a certain segment of biker as it is quite overpriced. But CB Trigger is the model with nice specifications within a comfortable price tag which is the main attraction for the bike enthusiast in Bangladesh.
Finally CB Trigger entered in the market from the end of May 2014. And aggressively lots of biker jumped for the real time experience of the rival of another bad boy FZS!
Big Q:
There is a big question among the biker community, that is Honda CB Trigger has graded with power nearly the same as Yamaha FZS but how could it be compared with a bike, which we stated just a few weeks back as the best 150cc air cooled engine bike currently in Bangladesh.
To find it out we headed to Hatirjheel, the biking nirvana. There was Team BikeBD member June Shadiqullah with a newly purchased red colored Honda CB Trigger who is committing the test ride for BikeBD.
Flash Back:
Honda has given us some magnificent bikes like Honda H100S CDI one of the legend with the Master 200, CD-80 and of course CD-50. And later there were also Honda CG 125, Honda CBF Stunner and CB Unicorn with four stroke engines.
All the bikes were really superb on our . We have experienced amazing power delivery & reliability from them. So Honda is the brand on which our expectations is very high and we really eager to know what they have done with the Honda CB Trigger??? They just unleashed a beast; it's like you poke it with nail it will hunt on other bike on the in its class. But how deep the scratches are!!!
Nails of Trigger:
You know there is a ridiculous CC (Cylinder displacement capacity) barrier in Bangladesh. So definitely any bike should have to be legal being less then 155cc. Whatsoever, Trigger has a very powerful 149.1cc four stroke single cylinder air cooled engine which squeezes out 14 BHP at 8500 RPM and 12.5 NM of Torque at 6500 RPM.
The engine breathes with 2 valves with OHC valvetrain. The fuel supply is carbureted & you can ignite the engine with both electrically & with kicker. The five speed gear box patterned with 1 down & 4 up. But don't worry about your polished as the lever designed with traditional two arms.
The company claims the chassis is advanced diamond frame rather then regular diamond frame. The front suspension is regular telescopic but the rear one is mono. The front tyre sized 100/80-17 & the rear one is 110/80-17, where both are tubeless. Both wheels are alloyed & equipped with disk break with 240mm & 220mm disk where CBS is optional.
The CBS type is still not available in Bangladesh. The company described CBS as Combined Breaking System which applied with rear break lever. When you apply the rear break it will work on both front & rear wheel, that's it.
As we have not tested the CBS equipped Trigger, so we can't confirm how effectively it works. But it is really an attractive feature and it can be really a sharp nail for the Trigger if it gets availability on BD . But we are also in doubt as CBS is much expensive which is far away to be familiar with the bike like Trigger.
The bike is weighted (Kerb) just 137 KG, so power to weight ratio is noticeable. Once after gathering some initial speed when you have opened the throttle wider you will find the odo touching the 90 kmph mark very quickly. Until 90 kmph it runs very fast but after that it takes time to clock over but definitely not lazy like Yamaha FZS & of-course lazier than TVS Apache RTR.
The engine is super refined and it barely makes a noise. You can't hear it but can feel it as it like the gun with silencer. And the tyres give awesome grip and make you feel planted on the . While you are in corners you can feel that much and also feel how effectively the rear suspension working its way out.
You will feel confident even turning from one side to other very quickly. We tested the duel disc version of the Trigger and found wonderful craftsmanship by Honda as this bike's breaking system is really superb.
Appearance:
We couldn't categorize the look & style of the bike sharply at single segment. It's definitely not a sports shaped or pre-sports bike but the appearance is pretty stylish and most of the corners alike a commuter. From our assessment we can mention it as nice blend of sports & commuter.
We would like to mention the unique corners of the bike like the orange illuminated full digital wider dash board & panel which is very impressive.
The double stepped wide & bright led tail lamp, the super silent exhaust and also the side floating cowls which vents air for air cooled engine.
There are more attractive curves like muscular fuel with double dent which is little alike FZS but not made of plastic (made of metal), the aggressive head lamp assembly (little alike Pulser NS200), rear mono shock absorber & disk break, clear lens turning indicators and of-course the wide & comfortable seating arrangement both for rider & pillion.
Results From our Track:
Luckily we got the opportunity to experience a Trigger from the age of 0 Km. We are with the results after 3 week with riding over 1400 Km. We have tested it in crowded city like Dhaka and also on highways. We can't say it's not for touring though the look is near to city bike or commuter.
But within our test period of about 3 weeks with 1400 km we tried to experience it every possible way. And we found it very much comfortable on highway. We have experienced a comfortable high speed cruising over 350 Km.
We made 118 kmph with pillion while it was aged only about 800 Km. And also gained the top speed of 126 kmph without pillion while it aged over 1000 Km. So you can realize its capability after the break even. Within this test period we experienced the fuel efficiency around 48-52 kmpl which may expand after the break even. Yes that's true...48-52 kmpl.
Some Assessments:
We tested the bike over crowded Dhaka city & highways. We found peoples liked the decent outlook very much; maybe some of them are not comfortable with aggressive sports appearances. And simultaneously found some rider disappointed with its sober look. So it really depends upon rider & choices vary people to people. Whatsoever let's go for some little assessment.
Very much decent & sober appearance with awesome paint job which defiantly fits with every class of rider.
Super silent, refined & balance tweaked engine which delivers much power & acceleration with attractive fuel efficiency.
Most attractive wider full digital dash board which updates you with lots of information. We think this console can blow off the others.
We little disappointed of tyres which are not so wide as we expected like other bad boy on the but we really experienced value from them. We have experienced superb & safe cornering ability with maximum turning radius.
Wider handlebar turning radius. So you can turn your bike comparatively within a short area.
Head lamp capability is much impressive. It powered directly from battery when the engine is off but it trembles with engine while accelerated or decelerated which is really irritating both for rider & upcoming vehicles.
Breaking capability is really awesome & Suspension really works much more than its slender look.
Seating & handle position is very much comfortable & very much comfortable for long riding.
We are very much disappointed with the control switches which definitely do not match with its gravity.
There is no engine kill switch.
Need pure fuel as company recommends for Octane (RON95). Petrol (RON80) is not recommended for this bike.
Other specs:
*Battery 12V 4Ah *Head Lamp 35 Watt *Fuel Capacity 12 liter *Required Engine oil 1 Liter *Durable Viscous Air Filter with the lifetime about 16000 Km
Verdict:
At the end of our assessment we can say it's a FANTASTIC bike no doubt. It's a nice blend of sports & commuter which can support you for every event of daily commuting and of-course for colorizing your weekend long cruising. You will definitely like to get it parked at your garage.
And we are quite sure you can also hunt other bikes on the with its sheer power. So let's see what Honda CB Trigger really does in the long as we are also eager to see what happens in the real track with the rivals. So share your arguments & stay with us. Thanks.
You might also be interested in