Yamaha Service Like A Boss Season 2 - Yamaha R15
Published On 03-Dec-2020 07:27am , By Raihan Opu
Yamaha Service Like A Boss Season 2
Yamaha has always been dedicated to bikers. They are always thinking about their customer's satisfaction. For the second time, Yamaha is going to arrange "Service Like A Boss - Season 2" for the Yamaha R15 users. This service campaign will go on from 5th to 10th of December 2020.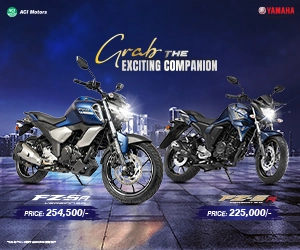 Not only service, but ACI Motors is also giving out offers in their parts and engine oil. They are giving a 10% discount on spare parts and a 20% discount on engine oil the YAMALUBE 10w40 Full Synthetic. Two days ago ACI gives an exciting Cashback offer on Yamaha R15 V3, Yamaha MT15, and popular 125cc commuter Yamaha Saluto 125cc.
ACI Motors Ltd. the official distributor of Yamaha motorcycles in Bangladesh, which includes the Yamaha R15 series, one of the most popular series of Yamaha in Bangladesh, also known as the dream bike of many.
This motorcycle series carries a very sentimental value to many. Yamaha YZF R15 first launch in the year 2008. After that, it has attracted so many bikers for its looks and performance.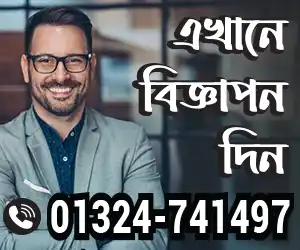 Basically, for a sport bike lover, the front of the bike and engine performance on the road must be like a beast. Then, after three years in 2011, Yamaha introduced the Yamaha R15 V2.
Click To See Yamaha R15 V3 Monster Edition | First Impression Review
After that the rest is history. Yamaha R15 V2 was one of the popular sport bikes in Bangladesh of its time. R15 V2 is a sport bike that has attracted all kinds of bikers and bike enthusiasts.
For a long time, the Yamaha R15 V3 rocked the streets of Bangladesh. The Yamaha R15 V3 launched back in 2017 in India, but it officially came to Bangladesh in 2018. You can see r15 v3 price in bangladesh here.
Yamaha took time to create this beast. They developed this bike with Variable Valve Actuation (VVA), slipper clutch, and Anti-lock braking system (ABS).
In conclusion, it can be said that the Yamaha R15 "Service Like A Boss - Season 2" is twice as better as the previous season. This season promises a smoother and more refined service experience over the last one. ACI promises to make you feel like a boss with the Yamaha Service like a Boss-Season 2.
Creating a value of life isn't easy. But creating life valuable is easy. So I tried to creating value and make an impact. I like to work in a team that is cooperative and helpful. I like to share my knowledge and skills for the betterment of the company. Always find out the opportunities and use in a proper way.
You might also be interested in