Yamaha Saluto VS Honda CB Shine Comparison Review
Published On 29-Jan-2017 05:38am , By Saleh
When talking about the brands like Yamaha and Honda it is too much difficult to come in comparison. Today we are herewith to deal such difficulties to make your decisions easier on selecting your commuter from these brands. Yes, here is our Yamaha Saluto VS Honda CB Shine Comparison Review. Therefore, if you are in confusion between these commuters from Yamaha and Honda then get in our discussion.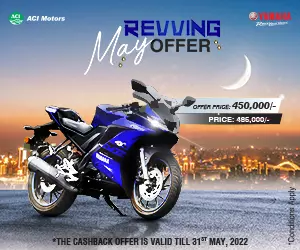 Here in this comparison table the Yamaha Saluto is from India Yamaha Motor Private Limited (IYM) which designed in direct cooperation of Japanese technology. The Saluto is the newcomer in the market and brought to light in mid-2015 in India. On the other side, Honda CB Shine comes from Honda Motorcycle & Scooter India (HMSI). That also produced under shadow of Japanese technology. This commuter launched in India in 2006.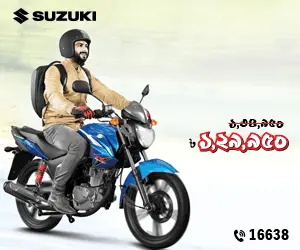 Therefore, the Honda CB Shine already has a position in the market from many years. But being a newly developed product Yamaha Saluto have the advantage to be featured with updated technologies like Yamaha Blue core Technology. So obviously, there are some visible concerns to be compared between Yamaha Saluto VS Honda CB Shine.
Yamaha Saluto VS Honda CB Shine – Looks & Design Comparison
In terms of looks and design both the Yamaha Saluto vs Honda CB Shine has quit difference in appearance. The Saluto designed with sharp edges while the Shine has a more conservative styling with more rounded lines.
The Honda CB Shine has a typical commuter styling. It is quite a bit regular but seems to have worked for the mature buyers or who likes the conventional looks. On counter, Yamaha Saluto's design aimed for all aged rider who wants a fuel-efficient but stylish commuter. It best suits to the corporate users who needed to be formally presentable with corporate personality.
The Yamaha Saluto designed with very sharp & stylish look though it's a commuter in core. The pentagonal shaped pilot lamp which sits middle top of the headlamp that grabs attention at first glance. Moreover, the windscreen is a neat addition which gives the Saluto a distinctive face.
The wide black strip running through the centre of the fuel tank that wrapped on both sides with plastic panels. It extended its sharp theme and can save the metal tank from accidents or getting heat from hot sun. The panels nicely match with the edgy design where the tail lamp unit stretched and flattened with rear panel.
On counter Honda CB Shine looks rounded considering overall body panel and exteriors. Headlamp looks regular with small pilot lamp and the regular odo.
Here the fuel tank looks quite bulky and it made of metal with nice graphics. The side panel and rear part is plastic made with bloated design. The graphics also nicely matched with its design.
The tail lamp is only the sharper part of the bike other than rest of the part and the body panel. Overall the Honda CB Shine looks very decent and nothing to complain.
Yamaha Saluto VS Honda CB Shine – Feature Comparison
As per feature, both bikes offer alloy wheels, tubeless tires, electric start, alloy grab rails and disk brake at front. Here the Yamaha Saluto and Honda CB Shine are equipped with an analogue instrument console with speedometer, odometer and fuel gauge. In addition both the bike offers front drum brake version for the economic customers. But here the difference is in seat length and ground clearance.
Here the console on Honda CB Shine looks traditional while the Yamaha Saluto's is quite futuristic. The Saluto's odo designed matching with the sharp design of the headlamp assembly. It looks different in comparison with Honda CB Shine's all analog double pit round counter.
Moreover, the Saluto has parking lamp. This parking lamp helps Saluto to park safely in dark which ensures its presence to other vehicles quite easily. On the other side CB Shine needs to keep the headlamp on for visibility. It somewhat loads on the battery.
The rest of the features like Halogen Headlamp, Clear lens indicator light and rear tail light are almost same in the both bikes. However, none of them offers engine kill switch, which is a bit disappointing.
Yamaha Saluto VS Honda CB Shine – Riding Behavior & Comfort
Being commuter motorcycles both the Yamaha Saluto and Honda CB Shine have raised handlebars and center-set foot pegs. Riding posture on both the bikes is upright and comfortable.
Both the bike has nice and comfortable seat, which got more than enough room for both rider and pillion. There is little difference on the design of their grab rails. But the Yamaha Saluto has the advancement of a longer seat and better ground clearance than the Honda CB Shine Shine.
Yamaha Saluto VS Honda CB Shine – Braking, Tires & Suspensions
Here both the motorcycles have telescopic front forks and twin hydraulic shocks at the rear. Both the bike equipped with front hydraulic disk brake where drum brake is an option and rear brake is drum type.
Here tires of both bike is very similar in measure and all are tubeless type so no hassle of sudden flatten on the road. But in terms of ground clearance the Yamaha Saluto has a advancement. The Saluto has 23mm of more clearance than the CB Shine. Therefore, Saluto have the better capability to deal with most of the terrain.
Yamaha Saluto VS Honda CB Shine – Specification Comparison
Before discussing on the engine and the performances here we should get the comparative view of the technical specifications of both bike. Therefore, here is the specification table.
Specification
Yamaha Saluto
Honda CB Shine
Engine
Single Cylinder, Four Stroke, Air Cooled SOHC Engine
Single Cylinder, Four Stroke, Air Cooled SI Engine
Displacement
125cc
124.7cc
Bore x Stroke
52.4mm x 57.9mm
52.4mm x 57.8mm
Compression Ratio
10.0:1
Not Found
Maximum Power
6.1KW (8.3PS) @ 7,000RPM
7.88KW (10.57PS) @ 7.500RPM
Maximum Torque
10.1 NM @ 4500RPM
10.3NM @ 5,500RPM
Fuel Supply
Carburetor
Ignition
CDI (capacitor discharge ignition)
Starting Method
Electric start & Kick start
Clutch Type
Wet, multiple-disc
Lubrication
Wet Sump
Transmission
4 Speed, Pattern N-1-2-3-4


Frame Type
Diamond
Dimension (LxWxH)
2,035mm x 700mm x 1,080mm
2,012mm x 762mm x 1,090mm
Wheel Base
1,265mm
1,266mm
Ground Clearance
180mm
157mm
Saddle Height
805mm
787mm
Weight
112 Kg (with oil and a full fuel tank)
123Kg (Kerb)
Fuel Capacity:
7.6 Liters
10.5 Liters


Suspension (Front/Rear)
Telescopic Fork / Spring Loaded Swingarm, Double
Brake system (Front/Rear)
Front: Disk/Drum; Rear: Drum
Front: Disk; Rear: Drum
Tire size (Front / Rear)
Front: 80/100-18 47P; Rear: 80/100-18 54P; Both Tubeless
Front: 80/100-18; Rear: 80/100-18; Both Tubeless


Battery
12V,5.0Ah/5.0Ah(10HR)
12V 3Ah (MF)
Head lamp
Halogen bulb 12V,35/35W×1
12V 35/35W
Speedometer
All Analog
All Analog
Fuel Efficiency
76kmpl (Under Standard Riding Condition)
Not Found
*All the specifications are subject to change upon company rules, policy, offer & promotion. BikeBD is not liable for the changes.
Yamaha Saluto VS Honda CB Shine – Engine & Performance
Therefore, after the specification table we see the heart of the Yamaha Saluto is a 125cc engine. It produces 8.3PS of power @ 7,000RPM and 10.1NM of torque @ 4,500RPM. On the other side Honda CB Shine propelled by a 124.7cc air-cooled engine. It produces the maximum power of 10.7PS@ 9,500RPM and maximum torque of 10.5NM @ 7,000RPM.
Here we find Honda CB Shine has the advancement with power and torque figure than the Yamaha Saluto. But Yamaha Saluto has the better power to weight ratio than the CB Shine as it is significantly lighter than the Shine.
Moreover, Yamaha Saluto has a remarkable fuel efficiency of 76kmpl under standard riding condition. This capability featured with Yamaha Blue Core technology which also suported by its significant lightweight.
On the counter Honda CB Shine optimax engine featured with Honda Eco Technology (HET) ensures balanced fuel efficiency blended with more power. Therefore, you can see both bike is featured focusing different kind of user.
Yamaha Saluto VS Honda CB Shine – Conclusion
So guys now after all the comparisons, we are here to conclude the discussion on Yamaha Saluto VS Honda CB Shine. You know here is very tough competition between these bikes as both are featured and have different kind of advancement. So choosing one after another is very tough job.
However, both the bikes share lot of similarities and have some dissimilarity and advancements. Nevertheless, these two bikes in 125cc commuter segment focused to offer the users best possible fuel efficiency and comfort. Moreover, added features, looks and design are the attracting phenomenon of selecting the bike to suit best with user personality.
So it's up to the user, which bike would they choose and which one will match with their personality. That's up on you. So readers, thank you all this time and feel free to ask your queries on our Yamaha Saluto VS Honda CB Shine Comparison Review. Stay with us.
You might also be interested in