Yamaha Riding Fiesta 2018 Arranged By ACI Motors Ltd
Published On 29-Sep-2018 03:45am , By Ashik Mahmud
ACI Motors Ltd will arrange a Yamaha Riding Fiesta 2018 between October 1 -3 2018 at International Convention Centre Bashundhara (ICCB) near Purbachal 300 feet. This event is open for all bikers and the main program will be from 4 PM till 7 PM at night.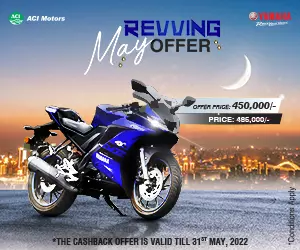 The main theme of the program is to provide Certificate to all the bikers who participated at the Guinness World Record event. Any biker who participated at the event will receive a SMS from ACI Motors Ltd can come and receive his certificate from the program from 11 AM in the morning till 7 PM.
<<<<<Yamaha FZS FI V2 Dual Disc - First Impression>>>>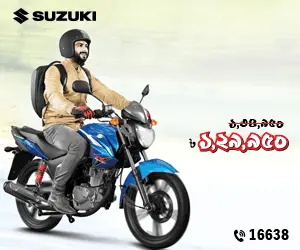 The biker must bring his SMS, his mobile number with which he used in the registration for the Guinness World Record Programs. All the bikers who participated in the Guinness World Record program can come and collect their certificate.
Also in the three days from 4 PM till 7 PM you can come and enjoy Gymkhana Riding, Test Ride Event for Yamaha FZS Double Disc, Yamaha R15 V3 & Yamaha Scooters ). There will be YRC stall, Bikers Café, Photo Booth, Concert, Dance Show & DJ party.
For test ride & gymkhana you have to do pre registration online & also you have to bring your driving license to take part in the test ride & gymkhana. ACI Motors Ltd introduced many new motorcycles in Bangladesh this year. They launched Yamaha FZS Fi V2. The bike has the same spec as Yamaha FZS FI V2 but they added a rear disc brake to the motorcycle, changed the rear view mirror, new alloy wheels and this edition is available only in Armada Blue Colour.
Also launched this year is the Yamaha R15 V3, Yamaha Ray ZR, Yamaha Facino & many other motorcycles. BikeBD will have a small pavilion in the Yamaha Riding Fiesta 2018 program premises from where Bikers can collect BikeBD Stickers & also some lucky bikers will get BikeBD branded T Shirt for FREE from Yamaha Riding Fiesta 2018.
Published by Ashik Mahmud
You might also be interested in