Yamaha Riding Academy (YRA) In Bangladesh
Published On 13-Oct-2018 11:50am , By Ashik Mahmud
Yamaha Riding Academy is an international organization which works under Yamaha Motor Company. YRA works in many countries of the world and they promote safe riding provide training to bikers & help the bikers to improve their riding skill.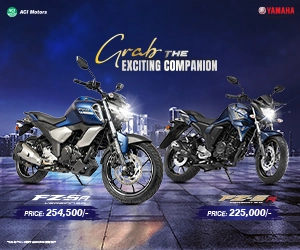 Bikers from YRA (Japan) came to Bangladesh for a 3 days event at ICCB between October 1st till 3rd of this month and gave training to the Police. During the three days session they gave training to around 20 police officers.
<<<<Yamaha Riding Academy At Yamaha Riding Fiesta 2018>>>>
During the three days event they gave training about proper way of riding a motorcycle, talked about the safety gears which every bikers should wear while riding their motorcycle, also gave training about riding a Yamaha FZS Fi V2 more perfectly. They taught them zigzag riding, straight line riding and most important of all how to brake efficiently. One of the key things which were taught in the training was while doing cornering the Japanese people from Yamaha Riding Academy asked the police officers not to use Clutch while decelerating on cornering.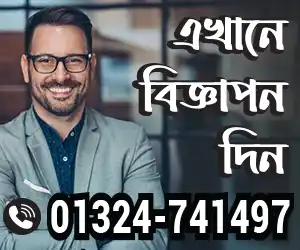 See All Yamaha Motorcycle Showroom Addresses Here
Under heavy braking it is not the best thing to use the clutch and brake, rather apply both the front and rear brake and instead of using the clutch let the engine braking also help you to stop the motorcycle. It is a common habit for us to press the clutch under heavy braking or taking a high-speed corner but instead of that it is better not to touch the clutch and let the engine braking help to keep the bike more stable.
See All Yamaha Motorcycle Prices Here
All the police officers during the 3 days training used helmet, gloves, riding shoes, knee & elbow guard. Japanese trainer from Yamaha Riding Academy told the bikers why it is important to use all the safety guards during riding.
<<<<< Yamaha FZS FI Review By Team BikeBD >>>>>
Yamaha Riding Academy was a training session only for the police officers but we hope that in the near future ACI Motors Ltd & Yamaha will also allow the regular bikers to take part in the training which will also help to teach and improve the skills of the bikers in Bangladesh.
Five months back they gave training to the police officers on Yamaha FZ 25, a 250cc motorcycle from Yamaha. Unfortunately in Bangladesh we don't have permission to ride motorcycle over 165 cc due to safety but we are hoping that come 2019 the Bangladeshi government will give permission of around 250cc motorcycles in Bangladesh.
Published by Ashik Mahmud
You might also be interested in