How Do Wider Footpegs Ensure Comfort?
Published On 30-May-2023 11:53am , By Saleh
You know a motorcycle is an awesome vehicle and we really love to personalize our motorcycles according to our riding taste, desired comfort level, and other personal requirements. Hence motorcyclists often go for modifications and updates of various stock parts of the motorcycles and replacing stock footpegs with wider rider footpegs are common modification these days. So the question arises how do wider footpegs ensure comfort? Is that really fruitful? So let's find the answers.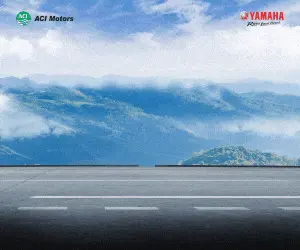 How Do Wider Footpegs Ensure Comfort?
Motorcycle modification or customization is literally a very frequently practiced trend around the world. It especially helps to personalize and match a motorcycle with the owner's riding taste and profile. Hence skin modification is very much common and secondly, people go for enhancements for the comfort and controllability of a motorcycle.
And here at this point, upgrading the motorcycle stock rider footpegs by a pair of wider footpegs often takes place together with a set of stock parts upgrades like the handlebar, control levers, etc. So here we are going to know how wider footpegs can ensure better comfort and here we described the benefits of having wider footpegs in your motorcycles.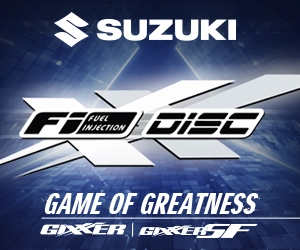 Wider footpegs very commonly also feature an extended length than the stock footpegs, hence its surface dimension is quite larger than stock ones. Thus wider footpegs allow far better placement of the rider's foot no matter if he/she is large-footed can very comfortably place his/her foot on the pegs.
Placing feet on wider and larger footpegs simply increase grip and control over the motorcycle and riders can feel confident even suddenly riding over ant unpredictable surfaces. Hence it allows a secure riding experience and a rider can ride comfortably and worry-free.
Wider footpegs straightforwardly increase safety level whereas a rider feels better grip placing his/her feet on the pegs and the chance of slippage from the pegs is very minimal. Thus it allows better control, and comfort, and ensures safety.
Large footpegs very commonly come with foldable features and those also can be adjusted for height and angle of foot placement. Thus it offers comfortable adjustment according to the rider's comfort zone; hence a rider can easily adjust the placement of the pegs according to his/her riding pattern, desired terrain, and of course comfort level.
Having large footpegs on a motorcycle simply offers better operation of the gear lever and rear brake lever even in aggressive standing positions on the pegs in adventure riding conditions. Thus riding fatigue and complexity on uneven terrain are significantly minimized.
Further, in the case of adventure riding, wider footpegs very significantly increase the comfort to a certain level no doubt. Wider footpegs allow better placement and standing comfort even for a longer time. Hence a rider can place or stand on the pegs very easily on the toe, hill, or middle of the foot. Thus a rider can avail more comfort than standing on small sock footpegs.
So riders, now surely you have understood the benefits of having quality wider footpegs on a motorcycle and how it can increase the comfort level in riding motorcycles. Therefore be caring about this modification and have a great ride, thanks.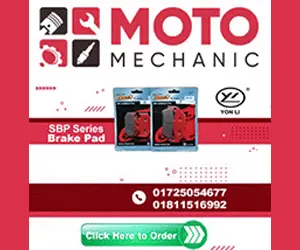 You might also be interested in