Yamaha Riding Fiesta 2018: What Was The Event About?
Published On 08-Oct-2018 01:39pm , By Ashik Mahmud
ACI Motors Ltd the sole distributor of Yamaha motorcycles in Bangladesh arranged a 3 days Yamaha Riding Fiesta 2018 at Purbachal 300 feet near ICCB between October 1-3 of 2018. The event was attended by mostly bikers around Dhaka city and also some of them came from outside Dhaka city to join into the program.
See All Yamaha Motorcycle Showroom Addresses Here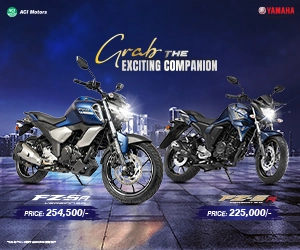 Yamaha Riding Fiesta 2018event was divided into 4 segments:
Is to provide training to the police offers & sergeant on how to improve the riding skill with Yamaha motorcycles. As we know currently ACI Motors are providing Yamaha FZS 153, Fazer & FZ25 to the police for maintain law & order in the city & also to use them in the PM protocol.
Providing certificate to the bikers who attended for the 26th March program for the Guinness World Record. ACI Motors published certificates & approximately 900 bikers collected the certificates from the 3 days program and the rest of the bike who couldn't come in this short notice can collect them from ACI Motors head office at Tejgaon.
Test Ride event with Yamaha R15 V3 (2018), FZS Fi V2 (Double Disc), XTZ & Yamaha Ray ZR. I think this is the first time any motorcycle company gave test ride to the bikers with one of the most exclusive motorcycles in Bangladesh, the Yamaha YzF R15 V3. Also bikers got the chance to test ride Yamaha FZS Fi V2 (Double Disc) & also some female riders took part at Yamaha Ray ZR. Around 400 bikers took part in the test ride event over the course of 3 days.
Gymkhana is a ZigZag motorcycle riding skill test which was performed by 135 bikers . Only 17 bikers managed to finish the full ZigZag without being disqualified. The whole Gymkhana event was coordinated by President of KB Riderz Michael KBR.
See All Yamaha Motorcycle Prices Here
During the three days Yamaha Riding Fiesta 2018 there were DJ performance by DJ Nowshin. Singers Upoma, Kornia, Ritu Raj & Ayesha Moushumi sang for the three days event. On the final day of the event Eagle Dance Group performed dance show for the event.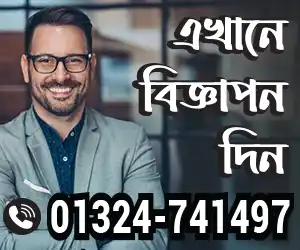 Many BikeBD fans came into the program to collect BikeBD stickers and as we ran an online competition we will be revealing the winners of that competition very soon. In the past 2 years Yamaha organized many open air event for bikers but sadly it is mostly restricted for the bikers in Dhaka city we hope in the near future Yamaha will do program in bigger divisional cities like Chittagong, Sylhet, & other parts of Bangladesh.
Published by Ashik Mahmud
You might also be interested in