Yamaha R15 Version 2 Owner Review By Tina
Published On 28-Jan-2013 10:53am , By Shuvo
Hi I am Tina & I am going to discuss about my Yamaha R15 version 2 owner review. In profession a BBA student who loves stunt rather then speed.
In Bangladesh many lady riders now a day you will see in the road. But I am something different. Because I choose my Yamaha R15 v2 not for just office or versity updown. I use it to move my soul with it by speed & stunt.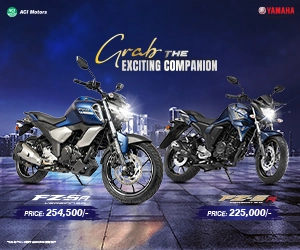 Yamaha R15 Version 2 Owner Review By Tina
I am writing this article because I want to change the point of views of the people of Bangladesh. Whenever a lady biker ride her bike, people around the road see it amazingly. A I want to change it as a normal scene of the road & a respectful view towards the lady rider.
My first bike was a Hero Honda Splendor. When I am in Class Eight, after many request my uncle agree to teach me. Later I own a Bajaj Discover 135 & I run it nearly 1.5 years. After I sell it my family give me a scotty. But I madly want to be a owner of a Yamaha R15 V.2. I just love the looks of the bike.
I was try to convince my parents to give me the R15. For why I chose a different way. I want to gain the believe of my parents that I am a safe rider & I can handle the R15. So several times I make my mother or father back seat passenger of my scotty. After few days of try finally my father convinced to give me the R15. This believe create on his mind that his little daughter can handle the bike & ride safely back to home.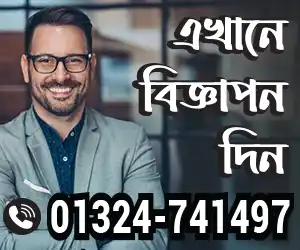 So after some waiting day my father give me the Yamaha R15 version 2. That was the most happiest day of my life. I am the first lady owner of a Yamaha R15 V.2. in Bangladesh. Surprisingly without saying a word & blinking my eyes I saw my bike few times. I was so happy that I hug my father & thank him for the support. Many lady riders want a bike like Yamaha R15 but my father only trust me to give that.
With a pretty face & surprise others in the road my journey with my Yamaha r15 v.2 begins. Purpose to buy this bike is Stunt, speed & university updown. All my friends feel happy when they see me to ride a monster like Yamaha r15 v2.
Design & Features
You can think that what a lady can tell about the features of bike like R15. But I want to tell you that I am a bike maniac. I read lots of articles about bike & biking. The sporty look of R15 v.2 I love the most. The front fairing delta frame box give a looks of famous Yamaha R1. The delta box help me to ride in high speed. The blowing air not touch the legs in high speed.
Yamaha r15 v.2 directly inspired from the R series. The Back tail LED lights help to recognize the bike even in full dark. The back side of the bike is especially design to pass the air smoothly.
Engine & Performance
I think every bikers in Bangladesh know about the performance of a Yamaha R15 v.2 Engine. its the king bike in performance in Bangladesh. The Diasil cylinder & the forge piston combination serve a brilliant acceleration. Diasil cylinder means all aluminum made cylinder with a special coating in the inner surface of the cylinder.
This cylinders can better dissipation of heat & less weight. The forge pistons means pistons of aluminum built in a forged process for ensure the lightwet & strength. This forged pistons also used in the famous R series of Yamaha. Yamaha r15 v.2Â liquid cool engine capacity is 149 cc but it can produce 17 PS at 8,500 RPM.
(
Its equipped with 26 pin ECU which ensures the fuel injection process to give a better fuel efficiency without compromising the power I need. Acceleration of the Yamaha R 15 v.2 is so much better that I feel it every time when I left the red lights. All bikers who amazingly watching me at the red lights, they disappear from my looking glass when I accelerate. The liquid cooled engine help you to get the right performance in long tour.
Brakes
I think the control of a brakes depend on bikers skill. As a stunt rider I need good braking system for the stoppie. The smoothness of the brakes of Yamaha R15 v.2 combined with the needs.
The front & rare brakes are the same single disk hydraulic brakes. Which you can use it easily for a hard stop or stunt like stoppie & a rolling stoppie by using the softness of the brakes.
Tires & Wheels
Everyone was not satisfied with the Yamaha r15 v.1 rare tire. So in concern of that lacking Yamaha gives a broad 130/70 R17 tire with the Yamaha R15 v.2 . I think road like Bangladesh need the tires. Because broad rare tire gives better grip in the roads like full of mud & sands.
In the rain the tire traction helps me to stick with the road. The 5 spoke alloy wheels give a charm sporty looks. Its not only for the looks, its lightwet helps to gain speed. For better stunt its help me a lot.
Control & Comfort
A lady don't compromise with the comfort. Its Linked type monocross suspension act superb in high load. No matter what the passenger weight you can ride it with a feel like no one in your back.
The monocross linked type suspension assembled with the aluminum rear arm. This rear arm cast in one piece. This tectonics also applied in the Yamaha YZR M-1. This swing arm help the rider in cornering in high speed. The suspension adjust the body control system with the help of this swing arm.
The split seat position gives a better feel to the backseat passengers. The slip resistant seat cover help the passenger to maintain the sitting position properly in high speed & brakes.
Under the cover a small compartment for toolbox & documents. The rider seating position is so much helpful to a biker like me with 5.3'' hight. The riding position help me to stick together with the bike in high speed.
Mileage & Servicing
Till now I got 30 KMPL in City & 35+ in Highway. After 500 in odometer I took the bike to the Yamaha service center & Change the engine oil. I use Yamaha lube. After service I think its giving a little more mileage.
Pros
Nice Pick up
Best Look Among the available Motorcycle in Bangladesh.
Super Balance in high speed.
Best Braking system along with the tires.
Best Riding Comfortability.
Cons
High price of the motorcycle.
High price of the spare parts.
Not suitable to ride in the Traffic Jams of Dhaka City. Specially moving the bike in the jam.
No option to catch anything for the backseat passenger. So if I press brakes he or she have to depend on my shoulder for balance.
The odometer have no option to record the 0-60 km timing & highest speed record like TVS Apache RTR have.
Should have the two headlight turn on option for upper. Because in high speed I feel lack of light in night.
After I bought it till now my highest ride was Rangamati to kaptai. 1.30 hour drive from my Grandpas home. The hill roads was seem to me the perfect creation for Yamaha R15 v.2 ride. The engine performance was so awesome that I forget the rules to ride for a new bike. I love the cornering in high speed too much. That's a road is perfectly built to lean your bike as much as near to your knee.
As my bike not cross the 2,500 KM in odometer, I don't try it to check its highest speed. Although my bike highest speed was 112 KMPH when some boys trying to disturb me on the Savar-Dhaka road.
That's all from me about my Yamaha R15 version 2 owner review No matter what care your bike as much as you can. If any women want to learn about bike & Biking & also stunt please feel free to contact through BikeBD. I will definitely help her. Ride safely & wear a helmet while riding.
-By Tina
Note: You can send your motorcycle review to us. For Details Please Click Here
You might also be interested in