Why Sportbikes Do Not Have Wired Spoke Rims
Published On 05-Jul-2023 02:21pm , By Saleh
Sportbike is somewhat an altered name of enthusiasm. Most of us at least love that beast perhaps even for a short ride or for frequent casual use but we love to have a sportbike in our garage. Most commonly we're just fascinated with its puffed fairing, aggressive headlamps, and most probably the fatter alloy wheel setups. Then why are there only alloy wheels and why sportbikes don't have wired spoke rims? So if those questions arise in your head also then let's find the reason behind them herewith me.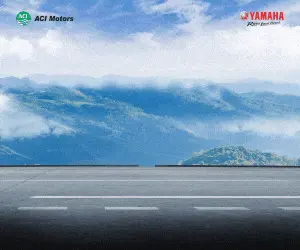 Why Sportbikes Do Not Have Wired Spoke Rims
Deliberately sportbike is made for sport, therefore, track racing purposes, and except the factory racing bikes, the rest of the sport models are made for enthusiastic riders who love sportbikes. Hence sportbikes are made copying the shadows of track racing bikes. Thus those exclusively copy various features from the track racing bikes including the wheel setup.
And obviously, sportbike wheels are alloy rim-fitted street-focused wheels most commonly comes with a very wider profile and tubeless type tires, and those never ever use the wired spoke rims. But why sportbikes don't have wired spoke rims as does in other category bikes? Well, nothing to be worried about, here are the reasons in brief below.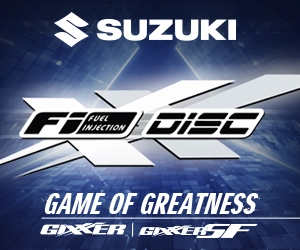 Spoke Wheels Are Flexible In Construction
The most significant reason for not using the wired spoke rims in the sportbikes is they are built to be flexible which is the inverse of cast alloy wheels. Wired spoke rims are purposefully not solid in construction that usually can put the sportbikes in unstable situations while pushing hard, in corners, and even in extreme braking conditions. That's why wired spoke wheels are not eligible to feature in sportbikes.
Not Eligible To Hold Wider Profile Tire
Wired spoke rims are simply made of steel materials and those are not solid and rigid in construction. Hence like the one-piece cast alloy frames, those are not eligible to hold wider profile tires which is a very common feature in modern sportbikes. Thus manufacturers never use steel spoke rims in their sportbikes.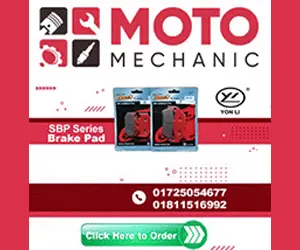 Not Eligible To Hold Tubeless Type Tire
Steel spoke rims are unavoidably made of several detachable parts and not having a one-piece alloy wheel construction those are much more flexible in nature. Thus wired spoke rims are obviously unable to hold the tubeless type tires as those unavoidably need inner tubes to hold air pressure inside. Hence, steel-wired rims are ineligible for sportbikes.
Not Capable Of Deal Enough Power And Torque
Due to flexible construction, wired spoke rims never can stay rigid and stable while dealing with huge power and torque delivered by the performance sportbike engines. Hence those unable to perform with stability as the alloy wheels do. Further, a minor penetration from the wheels can be too dangerous on the tarmac for a sportbike which is perhaps admired in adventure bikes. Hereafter as obvious sportbikes do not feature steel spoke rims in the wheel setup.
Heavier In Weight
Wired spoke rims are fully made of steel material and those are unavoidably heavier than cast alloy rims. This is one of the most significant drawbacks of wired spoke rims and also for that reason manufacturers never adopt spoke rims in their sportbikes.
Needs Periodic Maintenance
Wired spoke steel rims obviously are not maintenance-free as cast alloy rims do. Even the wired spoke aluminum rims also require periodic maintenance like spoke re-tensioning, de-rusting, inner tube changing, etc. Hence wired spoke rims are usually not a good choice for sportbike wheels.
So riders, we guess you already have come to know the reasons why sportbikes don't have wired spoke rims from our above discussion. Hence so far as modern technological developments, not only high-performance sports bikes but also other categories of two-wheelers are also these days featuring alloy wheels instead of conventional wired spoke rims and availing the benefits.
You might also be interested in