Yamaha R15 V3 In Bangladesh! Price & Details
Published On 02-Jul-2017 05:24am , By Saleh
On the night of 21st June when most of the people in Dhaka city were busy in making their last minute preparation for their Eid vacation ERS Global LTD. by showcasing Yamaha R15 MY 2017 or in our case Yamaha R15 V3 in Bangladesh at their office. R15 V3 came in Bangladesh through the hand of importers not through ACI Motors who are the authorized distributor of Yamaha Motorcycles in Bangladesh.
Yamaha R15 V3 In Bangladesh! Price & Details
Before we start the main topic if you want to know r15 v3 price in bangladesh and all discount offers , news, review follow our Facebook Fan groups & BikeBD YouTube channel and website. I think you won't be disappoint after reading this bike review.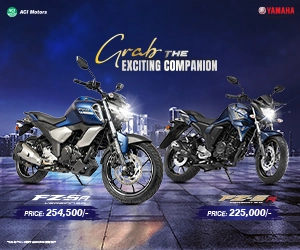 Click Here For Yamaha R15 V3 Video Review
Photo Courtesy: Abidur Rahman
Click Here For Yamaha R15 V3 First Impression Video
Yamaha R15 V3 is a brand new motorcycle from Indonesia & one which the bikers of Bangladesh were waiting for a long time. Many asked us why or how this bike entered into Bangladesh given that this bike is 155.1 cc & the maximum permission we have in Bangladesh is 155 cc. Though it was holidays so couldn't do much of the investigation but I pieces together few pointers which might say how this bike entered in the market:
Photo Courtesy: Shamsuzzaman Riman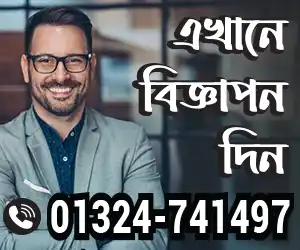 First reason which I can see that may be the customs gave an exception about R15 My 2017 because the bike's engine is only 0.1 cc over the rules which is actually by math 0.64 % over the regulation so may be the customs thought that they leave it & made it legal in Bangladesh. As we know that 0.64% is too less of crossing the regulation.
Photo Courtesy: Shahed Shuvo
Second reason which is can see is a loophole in the regulation. I checked the blue book of my motorcycles & found something interesting. My Honda CB150R Streetfire is actually 149.16 cc (according to their international website) but in my blue it is written 150cc. Not only that I also checked the specification of Race Fiero 150FR is 149.4 cc but again in the blue book they have written it 150cc.
>> Click To The Comparison Between New Yamaha R15 v3 vs Suzuki GSX150r vs Honda CBR150r <<
Though I didn't check the blue book of the Yamaha R15 V2 My 2017 but am guessing that they might have written in 155cc to demonstrate a round figure. Which will put the bike in it's safe zone.
Photo Courtesy: Shahed Shuvo
Now the third reason is what is the most interesting of all, back in August 2016 we posted an article on our website with the title 'Upcoming Bikes in Bangladesh if Government Approves up to 165 cc' that article was written on the basis that few motorcycle companies in Bangladesh asked the government to increase the engine capacity regulation for allowing to import motorcycles up to 165 cc instead of 155 cc.
Photo Courtesy: Tanvir Ahmed Ony
I wonder whether Yamaha R15 V3 in Bangladesh entered in that process, but if it did entered in that process when why the government didn't announced anything like this in the 2017-2018 budgets? & if 165cc is approved in Bangladesh then I think sometime soon this year we will see Honda Hornet & Bajaj Pulsar NS160 in Bangladesh as well.
Photo Courtesy: Tanvir Ahmed Ony
Sadly the real reason of how & why Yamaha R15 V3 in Bangladesh was permitted is unknown to us, the above pointers are just a guess by me & it is very natural that all my logics are completely wrong & there is a fourth back door to the process. If we find anything officially then for sure we will share with you. Until then Ride Safely everyone.
Thank you all. For further updates keep visiting our website and subscribe to our BikeBD Youtube channel, also stay connected to our BikeBD Facebook Fanpage. To see the details of Yamaha Bike prices in Bangladesh and the Yamaha showroom addresses near to you visit BikeBD.Com.
Useful Article You May Like
You might also be interested in