Yamaha MT15 New Price With A Cashback Offer!
Published On 05-Aug-2020 10:02am , By Raihan Opu
Yamaha Motorcycles Bangladesh - ACI Motors Ltd. announced a new price of their naked sports motorcycle Yamaha MT 15 and giving an August Blast Cashback Offer on other models. This cashback offers valid till 31st August 2020.
Yamaha MT15 New Price With A Cashback Offer!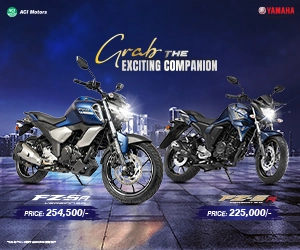 ACI Motors announced a new price of Yamaha MT15. Now Yamaha MT 15 Price will be 410,000 BDT. Yamaha also giving cashback offers on Yamaha R15 V3. On R15 V3 they are giving 10,000 BDT discounts and Yamaha Saluto 125 they are giving 8,000 BDT discounts with every purchase.
>> Click Here For Yamaha MT 15 Review <<
Yamaha MT 15 is a naked sports bike that is designed aggressively to take on the streets and with comfort to the rider. From the front looks and design, it will impress every bike lover. It has the same 155cc engine from the Yamaha R15 but with a slightly different tuning.
R15 sports series is one of the popular in Bangladesh, from the beginning of the series this bike loved by all types of bike enthusiastic. Yamaha R15 from the beginning looks and design of this series is unique. Now Yamaha R15 series has the third version of Yamaha R15 V3 which has equipped with ABS(Anti-lock braking system) and new technology.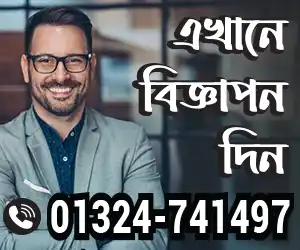 Saluto 125 is one of their commuter bikes. This bike is 125cc segmented bike and currently, it is one of the popular in its segment. With its rigid build quality, good styling and graphics, and good price tag along with the current cashback offer make it a really attractive deal for anyone who is looking to purchase a commuter bike.
The Pandemic COVID-19 making people scared so much. Also in this situation, people need to travel with safety. So they are not using public transport for the daily commute, now motorcycle getting popular day by day. Hopefully, this August Blast Offer will help the biker to purchase their desired motorcycle in this season.
Creating a value of life isn't easy. But creating life valuable is easy. So I tried to creating value and make an impact. I like to work in a team that is cooperative and helpful. I like to share my knowledge and skills for the betterment of the company. Always find out the opportunities and use in a proper way.
You might also be interested in