Yamaha Saluto Cashback Offer During November, 2020
Published On 09-Nov-2020 09:11am , By Raihan Opu
ACI Motors Ltd. the official distributor of Yamaha motorcycles in Bangladesh has announced a cashback offer on one of their most popular bike, Yamaha Saluto 125. This cashback offer is a celebration to mark the 4 years of collaboration between Yamaha and ACI Motors Ltd.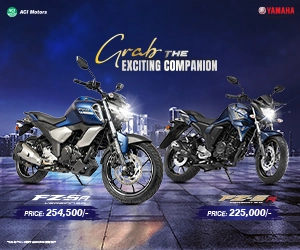 Yamaha Saluto Cashback Offer
ACI Motors Ltd. became the official distributor of Yamaha motorcycles in Bangladesh 4 years ago. To mark and celebrate this long journey, ACI Motors Ltd. is giving a cashback offer on both the variants of Yamaha Saluto 125, one of the most popular 125cc commuter bike in Bangladesh.
Yamaha Saluto 125 Armada Blue and the Matte Green variants are getting a cashback of 4,100 BDT. Also, the Sparkly Cyan variant is getting a cashback of 3,100 BDT.
After the cashback, all the variants of the Yamaha Saluto 125 has a price tag of 1,24,900 BDT. This offer will be valid till 30 November 2020. This cashback offer can be availed from Yamaha showrooms all around Bangladesh.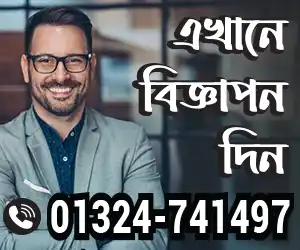 Yamaha Saluto 125 Video Review
Yamaha Saluto, Motorbikes & Covid 19
Yamaha Saluto is a really popular motorcycle in the 125cc category. The 125cc category appeals to people who use the bike primarily for commuting but wants a bit more power, style, and character.
Yamaha Saluto 125 has all those, especially the style with some really attractive colors. It has been almost a year since the first sign of Covid 19. In Bangladesh Covid 19 has been spotted first in March 2020, and quickly it spread all around the nation. After a long lockdown, every office and facility is opened again, but the risk to catch the disease is increasing day by day.
Everyone is advised to use their personal vehicles to travel and commute, and this is where bikes come on their own. As we all know owning a private car is really expensive and Bicycle is not only exhausting but also not safe in city roads and on the highway, therefore everyone is choosing a bike to travel around.
Buying a bike is becoming a necessity day by day especially for people living in Dhaka and other major cities in Bangladesh, and this Yamaha Saluto cashback offer could really help and inspire anyone who is looking to buy a 125cc bike.
Creating a value of life isn't easy. But creating life valuable is easy. So I tried to creating value and make an impact. I like to work in a team that is cooperative and helpful. I like to share my knowledge and skills for the betterment of the company. Always find out the opportunities and use in a proper way.
You might also be interested in