Why is my Yamaha R15 V3 heating even if I ride 5-6 kms?
Published On 28-May-2022 02:37pm , By imran
Heating issues of motorcycles are common problems that occur. There are quite a few reasons for heating. These issues might arise from engine problems, maintenance, bad engine oil and many other reasons. These problems sometimes can be solved and other times these problems are manufacturer problems that cannot be fixed. There are some unsolvable cases, where the problem can be brought down significantly using external methods.
Why is my Yamaha R15 V3 heating even if I ride 5-6kms?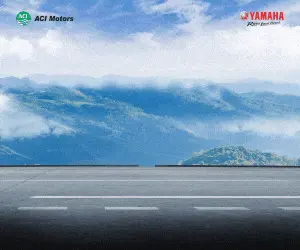 Let us first assume your bike is new. In this case, your engine is breaking-in. Hence your engine's unsmooth surfaces are smoothening out. This is a natural process as all bikes go through this process. During this process, the engine goes through some extra work which produces some excess heat. This is why your engine will heat during the break-in period. After the break-in period your Yamaha R15 V3 is expected to stop overheating, unless some other problem exists. You can see Latest Price of r15 v3 price in bd.
One of the first reasons for overheating after break-in is Maintenance. If your Yamaha R15 V3 is not well maintained, and not properly serviced according to time, then the bike might overheat. Every bike that has been broken into will need maintenance every 3000-6000km. This periodic maintenance keeps the bike up to date and allows for the bike to operate at its optimal condition. This also consists of the proper changing of engine oil and air filter. If the engine oil and air filter are changed according to the user manual, in that case, the bike is not expected to overheat.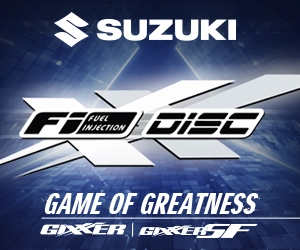 Riding style also matters when it comes to overheating. If a bike has sudden gear shifts without properly engaging the clutch or matching the RPM, the bike is expected to over heat. This is the result of the transmission putting too much stress on the engine. If proper technique is applied, gears can be changed without even engaging the clutch, but that would be very risky if the rider is not experienced. Hence the rider has to properly engage the clutch properly. If the rider is riding through heavy traffic, in that case, the bike might overheat due to too much clutch engagement and constant gear shifts.
Other reasons include manufacturer error, tire conditions, and external temperature. In a lot of cases, there are manufacturer errors in the bike, which causes the bike to overheat. However for Yamaha, manufacturer error is very less likely to happen as the Yamaha R15 V3 goes through a lot of tests before being dispatched. Even if there is a manufacturer error, the manufacturer is bound to fix the issue for you. If the tire condition of the bike is not right, the bike might overheat, as less tire pressure causes the engine to do more work than usual. In other cases the external temperature might also affect the engine temperature of the bike.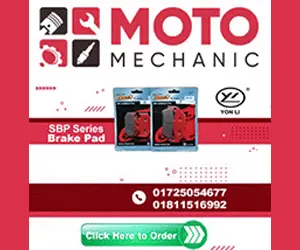 In conclusion, we understand what reasons might cause the overheating issues. We also understand what kind of repercussions to take when said issues occur. In cases where problems are unsolvable, the manufacturer can look into it for you.
I'm Imran Hossain. I'm certified Digital Marketer. I just Love to writing . I like to work in a team that is cooperative and helpful.
You might also be interested in