Yamaha Motorcycle Price In Bangladesh By ACI Motors
Published On 09-Aug-2016 04:40pm , By Saleh
It's been a long wait and finally we can confirm that ACI Motors Ltd will start selling Yamaha motorcycles in Bangladesh in the middle of next month (September,2016). Today some senior executives from ACI Motors confirmed us details about their plan with Yamaha in Bangladesh. In this article we will share some of the key pointers of ACI Motors plan with Yamaha in Bangladesh and give you the Unofficial Yamaha Motorcycle Price In Bangladesh By ACI Motors.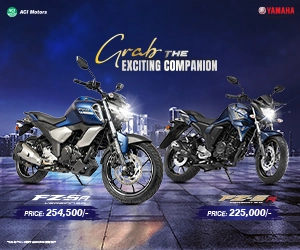 Currently the company is working on setting up Sales center or Dealers, ACI want to open 3S centers so that under one roof bikers will get to buy the bike & also get the support from the service team & spares. Sales of the bikes will start from mid September of this year.
https://www.youtube.com/watch?v=zHgBeuMbgFE
Preliminary their plan is to setup dealer points according to the districts of the country starting with priority markets After the completion of Sales and Service point establishment officially ACI Motors might to for a launch program by November 2016.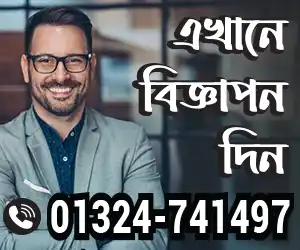 The existing customers of Yamaha motorcycles who have bought motorcycles only from Karnaphuli Motors will also get spare parts from ACI Ltd but nothing has been told about their warranty facilities or about their free service facilities.
Nowadays many Yamaha motorcycles are coming through many different channels & ACI Motors told us that they won't support or provide support for bikes those came from Thailand or Indonesia. They also stated that if any border cross bikes come at their service centre for service they will lock them and will take legal action against the bike.
ACI Motors are expecting to launch a pre-booking facilities through online by 3rd week of August, though which bikers will be able to pre booked the bikes and will get the delivery after the middle of next month.
Unofficial Yamaha Motorcycle Price in Bangladesh by ACI Motors
Here are the product line up of their bikes & unofficial Yamaha motorcycle price in Bangladesh by ACI which we will see them soon on the roads of Bangladesh!
1. Yamaha YZF R15 Version 2.0 : (5,00,000)
2. Yamaha YZF R15S : (4,90,000)
3. Yamaha Fazer FI Version 2.0 : (2,85,000-2,95,000)
4. Yamaha FZ-S FI Version 2.0 : (2,65,000-2,75,000)
5. Yamaha SZ-RR Version 2.0 : (2,00,000-2,20,000)
6. Saluto Drum Brake (125 CC) : (1,60,000-1,70,000)
7. Saluto Disc Brake (125 CC) : (1,75,000-1,85,000)
See The Video Below
[embed]https://www.youtube.com/watch?v=WzIxiGx6Siw[/embed]
We will post another article where we will do in depth analysis on about their product line up. It is a great news that finally Yamaha is coming in Bangladesh in new form with all the updated products, so far we have seen many Border Cross Fi V2 motorcycles in Bangladesh and we hope with a company like ACI they will be able to stop them and come with the best quality and service to the Yamaha users in Bangladesh.
Thank you all. For further updates keep visiting our website and subscribe to our BikeBD Youtube channel, also stay connected to our BikeBD Facebook Fanpage. To see the details of Yamaha Bike prices in Bangladesh and the Yamaha showroom addresses near to you visit BikeBD.Com.
Useful Article You May Like
You might also be interested in