TVS Apache RTR 160 4V X-Connect ABS Test Ride Review - Team BikeBD
Published On 26-Feb-2022 09:33am , By Raihan Opu
It's a comfortable motorcycle with a pipe handlebar, space for 2 elder people to sit on it, and a very powerful engine under the fuel tank, that's the main thing about an RTR, it must be extremely fast.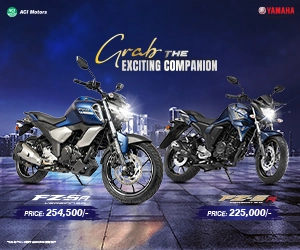 So let's go & see what is what!
The name Smart X Connect refers to the Bluetooth connectivity you have now with this bike which can be used with the help of an app & it has many many features on its sleeves.
First, it will notify you about any incoming phone call or SMS
Then when you will run low on fuel, using google Maps will redirect you to the nearest fuel pump.
Using the app's map you can select a destination and on the speedometer, it will show the turn by turn navigation.
With the help of the app, you can see many telemetries of your ride, including top speed, average mileage & many others
Finally with the help of a gyroscope you can see the lean angle of the bike on a particular corner at a particular speed.
& to maintain all this they have a dedicated I button on the top of the switch gears.
The onboard speedometer like much other info also shares the average top speed, top speed achieved & lap timer.
With the expectation of adding this software TVS also added a brand new LED headlight, a first for RTR 4V. This new LED headlight makes the bike more powerful which showcased its tremendous power. They also changed the decal off the bike & now added a dual-tone seat cover. Front indicators are now moved a bit higher.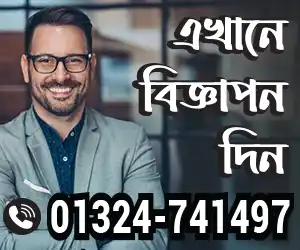 TVS unlike many others in this segment didn't change the engine, they fitted the same carburetor fuel feeding 160cc single cylinder 4 valves oil cooling engine. The oil cooling helps to cool the engine oil faster than conventional non-oil cooling engines as this engine does need to cool faster because it produces 16.3 BHP of power @ 8000 RPM & 14.8 NM of Torque @ 6500 RPM.
Click To See TVS Apache RTR X-Connect With ABS Full Test Ride Review
Engine vibrations creep in around 7000 RPM which is normal for many bikes in this segment but unlike the RTR160 2v this vibration is manageable and you can notice how good TVS has worked on the refinement of the bike. Vibrations can be felt on the footpeg and handlebar.
Oh talking about the other change, this bike now gets a single-channel ABS attached with the front wheel which according to TVS they call it Super Moto ABS & I have no idea why.
The ABS gave good feedback to us on different road conditions in Bangladesh. It still does lacks the front-end bite but overall it is a good add as having ABS with a powerful machine helps to increase the confidence of your ride.
The new LED headlight has better illumination power over the old halogen unit, the new light helps to make the bike look more aggressive & also at the same time adds more charm to it. I won't say it has the best illumination in the segment but a huge improvement over the old version.
Because this bike now comes with a pipe handlebar the sitting position is very comfortable and due to the rear mono-shock suspensions which now come from Showa & is 7 step adjustable depending on the road condition & payload you can have a good comfortable ride on most roads in Bangladesh.
Now if may look like the bike is a bit low in height, it has a saddle height of 800 mm which is standard these days but it has a ground clearance of 180 mm so even if you are carrying a total payload of 140 kg+ you won't be hitting the underside of the bike on speed breakers in Dhaka.
TVS Apache RTR 160 4V X Connect ABS doesn't have any mechanical changes over the old RTR160 4V, so the weight of the bike remains near about the same 145 kg (DD version). One of the changes they added is the addition of a new tyre, now I never complained about TVS Remora tyre but now the new MRF Euro Grip radial tyre, although helps you to do better cornering on the dry road but on a slippery road these tyres don't give good feedback.
More importantly, they need time to heat up to get the maximum amount of grip even on a very hot day. I didn't like the additional switchgear they installed in the bike which felt like adding pineapple on Pizza & ruin the whole taste.
The engine of the bike is very responsive, low end, mid-range. As they have the power and no technical doubt that this is still one of the quickest 160cc sports commuting motorcycles.
Suspensions of the bike with or without pillion give good feedback as the 7 steps adjustable rear mono-shock is a joy to ride on long-distance as well.
Top Speed:
Mileage: Highway 38-40 kmpl , City: 35 kmpl
PROS:
Most powerful engine in the segment
Refine engine
Smart XConnect is a good added feature for bikers who want data
Suspension feedback
New LED headlight gives good illumination at highway riding.
Build quality is still good
CONS
Braking misses the initial bite
Rear tyre not good for wet roads
Misses 6th gear on the highway
Turning radius is bigger
The extra AHO light wasn't necessary
TVS unlike many of its competitors still hasn't introduced the Fuel Injection version of this bike. That Fi version produces more power but at the same time would require high maintenance. For starters, many will ask why is RTR160 4V is one of the bestselling 160cc motorcycles in the segment, well it has the power to out drag its competitors, it is comfortable thanks to the suspension setup & it also goes well on the road.
If You want to Find TVS Bike price in Bangladesh and TVS Bike showroom near you visit BikeBD.Com. Stay with us for more update motorcycle news.
Creating a value of life isn't easy. But creating life valuable is easy. So I tried to creating value and make an impact. I like to work in a team that is cooperative and helpful. I like to share my knowledge and skills for the betterment of the company. Always find out the opportunities and use in a proper way.
You might also be interested in