Yamaha And Brac Bank Collaborates For Motorcycle Loan In Bangladesh
Published On 21-Jan-2019 04:35pm , By Ashik Mahmud
Yamaha Motorcycle Bangladesh – ACI Motors Ltd has partnered up with Brac Bank Ltd for making the process of buying a bike easier for Yamaha Motorcycle lovers of Bangladesh (Source). People who want to purchase a Yamaha Motorcycle in Bangladesh can now get a Motorcycle Loan in Bangladesh from Brac Bank to buy their desired Yamaha motorcycle.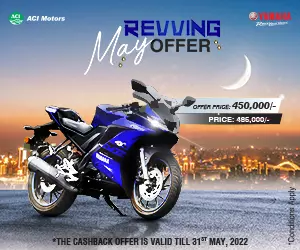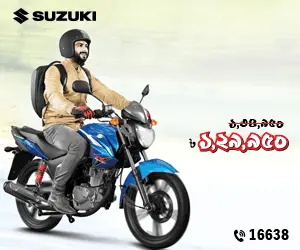 Click Here For Yamaha FZS FI V2 Review
Bike loan is relatively a new term in our country. Though car loan has been around for many years, only a few Banks are coming forward for a bike loan. Day by day bikes are becoming a necessity, and not everyone can afford the entire initial cost of buying a bike at once. Therefore, the idea of Bike Loan in Bangladesh is a really great initiative, and Yamaha Motorcycles Bangladesh and Brac Bank is definitely going to get huge response for this approach.
Brac Bank Motorcycle Loan In Bangladesh
The Brac Bank Bike loan for Yamaha bikes are really simple and easy to get. The key features of this Bike Loan are:
You can get a loan from 50,000 BDT up to 5 Lac BDT
You can get loan up to 80% the price of a bike
There are several installments packages from 12 months to 36 months
The loan processing fee is 1% for the male and 0.5% for the female riders
This bike loan is available throughout 186 branches of Brac Bank across Bangladesh
Hassle free and fast services
This loan is applicable for mainly job holders, businessmen, house owners and etc. There are some rules and grounds for eligibility.The interest rate for this Motorcycle Loan In Bangladesh is 11.99%, and the installments can be of 12 months up to 36 months. An income range is set to be eligible for this Bank loan. For job holders, the minimum monthly income range is 15,000 BDT to 18,000 BDT. For businessmen, it is 30,000 BDT average income per month and for house owners, it is the same as the businessmen. Though this loan processing is really simple, easy and fast, some papers must be included with every loan application. The papers required are NID, E-Tin, Reference, Personal Guarantor, Utility Bill Copy, Security check, bank statement, bike quotation, and some other things which vary over the occupation.
Brac Bank promises to let the applicant know if he/she is eligible to get to motorcycle loan or if his/her loan application is approved within 3 working days of the submission of the application. For more and detailed information on the Motorcycle Loan in Bangladesh, the eligibility and the paperwork, visit your nearest Brac Bank Branch.
This is definitely a great news for Yamaha lovers and motorcycle enthusiasts of Bangladesh but more importantly, a news of joy for people who wanted to buy their desired Yamaha motorcycle but couldn't due to many reasons. Many companies and banks should come forward and collaborate to help the bikers to buy their bike, and fulfill their dreams.
FAQ - Frequently Ask Question
1. What is the smallest motorcycle in Yamaha?
Ans- The smallest motorcycle is Yamaha SR400.
2. Who started Yamaha motorcycle?
Ans- Genichi Kawakami started Yamaha motorcycle.
3. Who is the CEO of Yamaha motorcycle?
Ans- Yoshihiro Hidaka
If You want to Find Yamaha Bike showroom near you visit Our Website. Stay with us for more update motorcycle news.
Published by Ashik Mahmud
You might also be interested in