Yamaha FZS V2 20000 KM User Review - Arup Ratan Baidya
Published On 08-Jul-2020 11:16am , By Arif Raihan Opu
Hi, I'm Arup Ratan Baidya. I am currently using the Yamaha FZS V2. My home is Khulna, My current bike is running about 20,000+ kilometers. Today I am sharing with you my experience with my Yamaha FZS V2 bike. Please pardon any writing mistakes.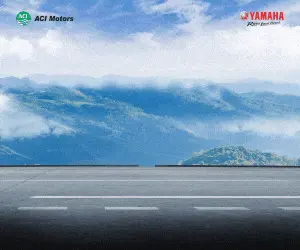 Reasons why I like biking- When I feel bad, I ride my bike and go to the side of the river. and I feel better. Again, the problems of public transport, wait for someone else to ride, that's why your bike is the best. And I have come to this biking community and got some people and some brothers! Feelings of touring with a Yamaha bike are different. The first bike in my life that I learned to ride with is YAMAHA RX! About 15/16 years ago.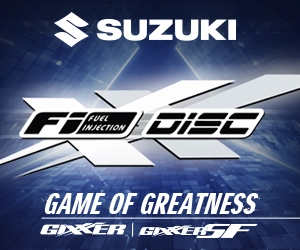 A weakness towards Yamaha Bike used to be within me from the very beginning. When I started earning by myself, I planned to save money and buy Yamaha FZS V1 in 2013. I sold that bike to one of my younger brothers. Believe me, I can't explain how many days it has been bad for the bike! As if there is no one, a kind of love is made on the bike.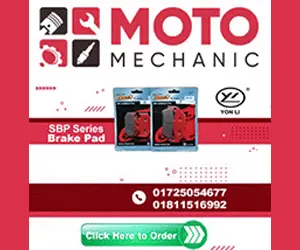 Towards the end of 2016, ACI Motor legally started importing Yamaha V2 bikes in Bangladesh. I told Sujan Bhai, a Yamaha dealer in Jessore, that I need a YAMAHA FZS V2 WOLF GRAY color. He said, "Brother, it is not in stock. I can manage it if you book. The next day I took my father to book and gave him 2 lakh Tk for pre-booking and kept due of 70,000 Tk for the delivery day.
After the bike arrived within a week, Sujan Bhai called. Sujan Bhai, (owner of Khan Auto Jessore) a good person. entertained a lot, and kept less than 2000 Tk. With my father and younger brother Sajib, I finished all the work of the bike and left for Khulna. I was not excited about anything. However, it is good to get the updated model fuel injector bike. The bike is pretty good.
There is no specific reason to ride a bike. I am a freelancer (office online in Khulna, working online, sometimes I need a bike to go to the office), my wife likes to go for a walk when she has time. When I have time, I go for a walk with him. As much as it feels good to ride, the fun of riding your bike is different. I like the design of the YAMAHA FZS V2 bike. Build quality, wheel size, cornering, riding position, braking are number 1 in one word.
It also has a fuel injector mileage of 40+. Everything is 100/100. The feeling of riding a bike depends on whether the mind is in a good or bad mood. I don't drive at 60/70 speed. It feels good. I have confidence in my bike and I have control over it. I have been using YAMAHA V1 since. Earlier it used to import Karnaphuli motors! They have a good understanding of the technicians they have and they do the service with my bike. When the free service of ACI MOTORS is over, I have done full service at every 5000-6000 km.
After 250 km, I got a mileage of 40+ average. In the meantime, I changed the bike chain sprocket. I have modified the back panel, light, brake shoe, tire guard, and sticker. And the engine oil has to be changed to Yamalube, I have used Motul every 1000/3000 kilometers. Top speed I have reached a maximum of 118/19. Although I do not run on 60/70 maximum time.
5 good sides of the bike -
Design
Breaking
Controlling
Mileage
Brand Value Customer Satisfaction.
Khulna to Dhaka and Khulna to Satkhira Shyamnagar have been visited once on a long tour. I'm happy to use a bike! And has had the good fortune to ride many bikes in the 150/165cc segment that came to Bangladesh, but riding Yamaha gives a different feeling and another comfort. Lets See FZS V2 Price In BD here.
Thank you Team Bike BD for continuing its efforts to bring all bikers in the country into one community. Today, BikeBd is the number one biking platform in Bangladesh. Love is constant. I will request for consideration. Use Helmet Drive carefully. I wish you all good health. Thanks.
Written By - Arup Ratan Baidya
Published by Arif Raihan Opu
Creating a value of life isn't easy. But creating life valuable is easy. So I tried to creating value and make an impact. I like to work in a team that is cooperative and helpful. I like to share my knowledge and skills for the betterment of the company. Always find out the opportunities and use in a proper way.
You might also be interested in