Riding A Motorcycle Without a Driving License – What Can Happen?
Last updated on 25-May-2022 , By Ashik Mahmud
Riding a motorcycle without a driving license, what can happen? Is that okay or quite a simple thing that sometimes can be ignored? Isn't it an illegal act? So what can happen if anyone rides a motorcycle without any driving license on public roads or highways? Hence, let's try to figure out the situations that can happen riding a motorcycle without a driving license.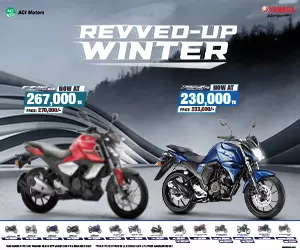 Riding A Motorcycle Without a Driving License – What Can Happen?
First of all, you can't ride a motorcycle on public roads without any driving license. Straightly it's against the law. Secondly, anyone can't ride a motorcycle being only aged 16 or 18. According to a specific place regulation or law, a person should get a valid driving license to ride on the road after that age.
So if anyone rides a motorcycle on a public road without any license then he/she commits misconduct. It's against the law. Then the person is eligible for monetary and other types of penalties according to specific area government regulations.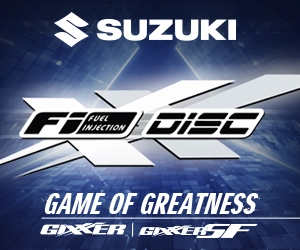 In some cases, the accused person may face other types of punishments like trials, and even staying few times in jail. So, a different type of situations can arise while riding without a driving license on public roads. So we're focusing here few common of those.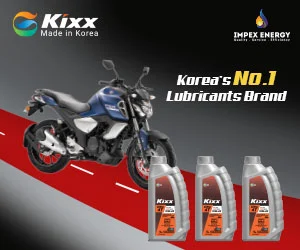 You May Charged With A Minimum Penalty
This the most common practice around the world charging a minimum penalty while someone found riding without a driving license. In the most common cases, the traffic police or sergeants charge the accused person with a minimum penalty.
It's only applicable for those who have a driving license but perhaps he/she left that at home or office. But who has no driving license or aged below the authorized riding age may be accused including other charges. In such a case, the accused person or their guardians may carry the penalties.
You May Warned Without Any Punishment
This is one of the most common possibility leaving someone warned only, while found riding without a license. Perhaps a person mistakenly left the documents at the home, office, or just lost then can get such redemptions. It's upon the law officer's wish or needs to convince he or she will leave anyone uncharged or not.
But in some places around the world, it's quite a common scenario leaving someone uncharged riding without a license. It's quite common in third world countries where implement of law is not strong enough. Or where enforcement of the law is just developing which causes such a dilemma of implementation.
Your Bike May Seized
Getting the bike seized by traffic police is the worst happening on the road. It could be also while riding a motorcycle without any valid driving license. In some places riding without a license is a severe violation of traffic rules.
Therefore, traffic police may seize the bike and the owner or rider may face trial. Further, the person may accuse of extensive punishment. Or in the case of a Juvenile, the guardian of the accused may face the punishments allowing the under-aged to ride.
Secondly, in most common situations, an accused person may convince a law officer with a positive approach. A good approach and behavior positively can solve even a harder situation. But while anyone behaves rudely and tries to show attitude then the situation may go worst.
Resulting, a traffic officer may put a bike to seize showing many reasons which sometimes they ignore. So accused person remains nothing to defend and has to pay the penalty or watching seized the bike. So it's better to behave well and approach gently.
Your License May Seized Or Deduct The Points
If anyone who has a valid driving license may face deducting of points for not carrying the license while riding. In some cases, the traffic police may leave him/her only warned. But while it found as a regular mistake then he/she may charge with the point deduction.
Furthermore, in some high-security zone or sensitive areas riding without a license, it may be punished with the point deduction. Even in some road accident cases someone's license may be seized forever and banned for riding for a couple of years.
So riders, it's always advised to carry a valid driving license while riding a motorcycle on the road. A rider must have to be aged for being eligible for a valid license. Therefore, while riding on the public road always should carry all the necessary documents like the registration, license, and insurance. That's the thing.
Published by Ashik Mahmud
You might also be interested in