Yamaha FZS FI V2 Dual Disc Test Ride Review By Team BikeBD
Published On 24-Oct-2019 08:07am , By Raihan Opu
It is hard to find any people who complained about the braking and controlling ability of Yamaha FZS Fi V2, now with some added changes to the bike Team BikeBD will present you the Test Ride Review of Yamaha FZS FI V2 Dual Disc Version.
Yamaha FZS FI V2 Dual Disc Test Ride Review By Team BikeBD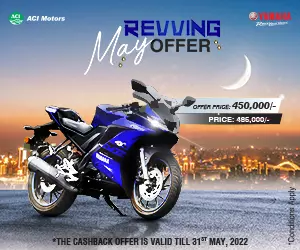 Before we start, lets answer why we are 15 months late in doing so, firstly when the bike was launched in Bangladesh it came only CBU (Complete Build Unit) now ACI Motors Ltd who are the sole distributor of Yamaha motorcycles in Bangladesh are bringing these bikes in CKD (Complete Knock Down) unit in Bangladesh (Source). This is the 2nd bike in their list which is now coming CKD form after Yamaha Saluto. So to check whether ACI Motors Ltd is still keeping the same quality & standard just as a CBU bike we decided to test one of their CKD motorcycles. When I tested Yamaha FZS FI V2 back in 2017, a bike that was coming in CBU in Bangladesh I managed to find some issues with the motorcycle. The drive chain for an instant wasn't reliable & used to make lots of noise, the build quality wasn't polished & there was the issue of not having too many service centers across Bangladesh, as Fi bikes require more maintenance then carburetor bikes.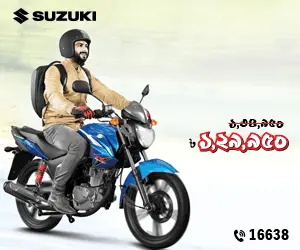 Also Read: Yamaha FZS FI V2 (Single Disc) Test Ride Review
Yamaha FZS Fi V2 Dual Disc: Upgrades and Features
Comparing to the single-disc version the Yamaha FZS Fi V2 (Dual Disc) has some added features:
282 mm front disc brake
220 mm rear disc brake
10 spoke alloy wheels
New rearview mirror
Only Matt Colour options for the duel disc version.
Other then the above changes they kept the engine, chassis, suspensions and overall design still the same. The engine is refined & smooth thanks to its fuel-injected system and vibration only kick in once you ride at high revs over 7000 RPM.
The 149cc engine now delivers 13 BHP @ 8000 RPM & 12.8 NM of Torque @ 6000 RPM, added to it is a 5-speed gearbox where the changes are very smooth right after the first servicing. Yes, the bike lacks the instant acceleration but Yamaha concentrated more on the braking, stability & comfort rather than speed. We tested the bike for 5000 km & after 2000 km when we calculated the mileage we got a feedback of 40-42 kmpl in Dhaka city while on the highway it went to 45 kmpl! Now to achieve good mileage and top speed from the bike you MUST always use RON 92 fuel in the bike.
During our testing, the top speed we achieved was 118 kmph and with a pillion, we achieved 105 kmph. Even at high speed the bike stays planted on the ground.
So what about the braking system! Adding a bigger disc brake & a rear disc brake the braking performance of the bike improved a lot. Yes, there were less complain about the single-disc FZS but this just took things to a new level. With the current braking setup you get lots of confidence under braking more to that now during zigzag riding you can use the rear brake to add more balance to the motorcycle. I Am happy with the braking of the bike.
Among the new features I don't like the new rearview mirror, it varies from rider to rider but to me the old looking glass had a better view. The ground clearance is still not good if you have a heavy pillion with you. The finishing and color quality of the Yamaha FZS Fi V2 Dual Disc Edition was good and improvement over the single-disc version. Also now they give O Ring chain to the motorcycles which although does increase some drag but now the chain is more long-lasting.
Now come to the suspensions, the front as always is there to always support you while the rear suspension does take some time to get in touch but once both of them are ready the feedback is good. The rear suspension gives good feedback on smooth or normal roads but you won't get good feedback if you ride on a very bad road with a heavy pillion. But to get the best suspension feedback always read the owners manual for the recommended tyre pressure, most of the time we managed to ride with a pillion on this motorcycle with the combined weight of 130 kg+.
The handling of the bike is good, there isn't any significant difference comparing to the single-disc version but still like the old one you can throw the bike on the corners and lean at some very good angle. The headlight is a DC unit and good enough for highway riding but I think that they should have added a kick starter with the bike. We tested the bike on many different and difficult roads to make sure that whether the bike gives any quality issue or fit & finishing issue, during our 5000 km testing we found none of that.
The tyre setup we tested isn't good for off-roading, it will skid a lot if it goes off-roading. Turning radius of the bike is too big, you need lots of angles to turn the bike so going through small 90 degree gaps in Dhaka city will be a concern. Due to the Fi engine of the Yamaha FZS Fi V2 Dual Disc Edition, the service maintenance is too high, you need to pour all the time the best quality fuel and also you need to clean/service the Fuel Injection very often, & those can be done only at Yamaha authorized service centre, which is ok if you live in Dhaka city but if you live outside Dhaka city then finding a service centre isn't easy.
Also Read: Yamaha FZS FI V3 Feature Review
PROS:
Refine engine
The Fuel Injection system made the bike more smooth.
Handling & cornering ability is fantastic.
Braking efficiency increased a lot with bigger disc brake.
Finishing & Build quality
Good mileage feedback if good quality fuel is taken.
Very good for long-distance touring.
CONS:
Turning radius
Fi engine needs regular maintenance.
Rear suspension with a pillion not good on bad roads
With a pillion on big speed breaker, you will hit the underbelly of the bike
Lack of instant acceleration.
When Yamaha launched FZS Fi V2 (Dual Disc) back on 2017 in CBU condition the bike was priced at 2,65,000 BDT, now after bringing the bike in CKD condition since the middle of this year, the new price of Yamaha FZS FI V2 (Dual Disc) is 2,45,000 BDT.
Frequently Asked Questions:
What is the mileage of Yamaha FZ Version 2?
Ans: Yamaha FZS Fi V2 Dual Disc gives out 42 kmpl of mileage in the city, and 45 kmpl of mileage in highway.
Which Colour is best for Yamaha FZS?
Ans: Yamaha FZS Fi V2 Dual Disc is available in
What is the price of FZS bike?
Ans: Yamaha FZS FI V2 Dual Disc Price In Bangladesh is 2,45,000 BDT.
Does Yamaha FZS have abs?
Ans: Yamaha FZS FI V2 doesn't have ABS. But, Yamaha FZS Fi V3 has a single channel ABS up front.
Which is the most expensive bike of Yamaha?
Ans: Yamaha R15 V3 is the most expensive bike of Yamaha In Bangladesh.
Related Article You May Like:
You might also be interested in