Yamaha FZs ownership Review By Zia
Published On 30-Mar-2013 04:13pm , By Shuvo
Hello everyone, my name is Ziaur Rahman Siddiqui, I am 22 years of age, I live in dhanmondi,Dhaka. I am a proud owner of a Yamaha FZ-s & now I am going to share with the BikeBD readers about the Yamaha FZs ownership Review. I am a student of Independent University and I am also a stunt rider of a well known stunt riding group called Haunt Ryderz (HRZ). Like you all know Yamaha FZ-s is called 'The Lord of the Streets' may be because of it's balance !
_x000D_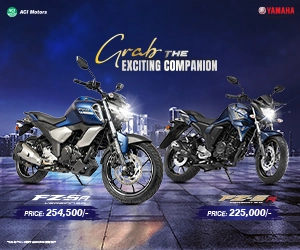 _x000D_
I use my bike for commuting and stunt riding at the same time. I was very fond of bikes at a very young stage of my life. Being a passionate rider was my dream since childhood. As the days passed, biking slowly became my lifestyle from my hobby. The passion of biking and courage together helped me to overcome the fear and then I stepped towards stunt riding. I started stunt riding because I found it very challenging and interesting as well. I entered in the world of biking with a "Kinlon Rocket", that was my first bike. This bike was purchased from Karnaphuli motors Bangladesh and the market price was 1,97000 tk excluding papers.
_x000D_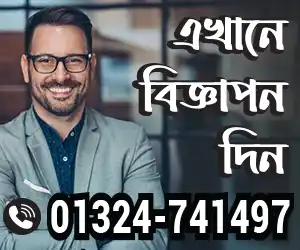 _x000D_
I was craving to ride this bike since I first saw it on the road, I was waiting desperately until I bought the bike. 12th December 2011 was the date when I finally got this brutal machine. I was really very happy when I got this bike and was delighted after riding it for the 1st time. Durability, longevity ,fuel economy and comfort with pillion rider are the important factors I kept in my mind while choosing the bike.
_x000D_
I love to ride fast, travel long distances therefore I need a powerful bike, a bike with a bold and sporty look, considering all these points I finally came to a decision to buy a Yamaha Fz-s. This bike has a massive blend between balance and power for which it's easy to ride in the city. If you are an avid biker and passionate about Bikes, you can confidently choose a Yamaha FZ-s it will never let you down.
_x000D_
_x000D_
Well as a whole this bike has a lot of features to sort out. I would like to share some of the major features of this wonderful machine and I can easily conclude that, it has a very bold and macho look, the shape of the head light and fuel tank are eye catching, it's a bit muscular than the other typical bikes seen on the road. The total outlook of the bike has been inspired from "YAMAHA FZ1".
_x000D_
The combination of wide radial tyres with the mono cross suspension will give you a total comfort on the rough road conditions. The powerful engine will prove itself to you in each and every throttle. While you are riding the bike in the top gear and the forceful wind passes by you, the aerodynamic shape of the bike will let you know that you're totally in the comfort zone no matter what the speed is.
_x000D_
_x000D_
You will always want to reach the top speed when you have an enormously powerful braking system which this Yamaha FZ-S has. With the persistence of brilliant engineering and keeping all the major point in mind this bike is made truly to be "the lord of the streets" !
_x000D_
I take care of my bike by my own, I wash it once a week and take it to the service center when necessary. I took the service from Karnaphuli motors and after that my bike covers a few more kilometers. I am happy with the service they provide._x000D_ Recently I have changed the brake shoes, air filter and engine oil filter which are essential to change when you are riding your bike regularly. I kept my bike in stock condition, didn't modify anything other than the 12 O' clock wheelie bar which I need while practicing my stunts.
_x000D_
I wanted to go outside our wild city so I took a ride till "Voirob" with this bike, I have achieved 123km per hour on that day. Its was a great ride on that day, the roads were lonely I went fast down the road, leaning at the corners satisfying my soul, the intimacy between my bike and me grew stronger as I rode on. Slowly the sun turned into a dim orange color and I was returning back with the head lights on seemed like my bike and me are haunting all the way through!
_x000D_
_x000D_
The positive points:
_x000D_
*Power_x000D_ *Mileage_x000D_ *Looks_x000D_ *Technology
_x000D_
There are not many negative things about this bike other than_x000D_ * the price of the bike is high compared the other commuter bikes in BD._x000D_ *high price of the parts and accessories._x000D_ *there is not enough gap between the lower surface of the bike and the road, while a speed breaker sometimes the bottom surface of the bike comes in contact with the road.
_x000D_
_x000D_
That's all from my side about yamaha fzs ownership review thank you BIKEBD for sharing my review and the honorable readers for managing time to read this review. Lastly I would like to request all the riders please put your helmets on while riding, ensure your safety first. And always remember a biker without a helmet is a king without his CROWN!_x000D_ RIDE SAFELY !
_x000D_ _x000D_
You can send us your motorcycle ownership review too. Share your experience and moments with your bike via our blog. You can write in Bengali or English or, both. Click here for a guideline on how you should write you ownership review and then send your ownership review to articles.bikebd@gmail.com
You might also be interested in