ACI Motors Launching Yamaha FZS FI 2017 Edition And 2 More Latest Bike In Bangladesh
Published On 21-Apr-2017 12:29pm , By Saleh
ACI Motors is going to launch Yamaha FZS FI 2017 Edition and also 2017 editions of Yamaha Fazer FI and Yamaha SZ-RR Version 2.0 . A program is going to be held on 22nd April where ACI Motors officials are going to make a press announcement about the launching of the 2017 Edition of Yamaha motorcycles.
ACI Motors Launching Yamaha FZS FI 2017 Edition
The 2017 Editions of Yamaha Motorcycles are going to have more attractive color combinations along with some very useful technological upgrades like AHO, redesigned split grab rails, upgraded mudguards, and saree guard (Source).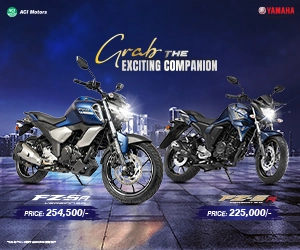 AHO (Automatic Headlight On)
AHO means All-time Headlight On or in manufacturer's term, Automatic Headlight On system. This is a safety measure which is followed in many international countries. The idea behind this is that keeping headlights on throughout the day, even when the sun is nice and bright, makes spotting two-wheelers easier on the road. So, others on the road can see the motorcycle from a distance. It is also helpful during tricky light conditions during dusk, dawn or in case of sudden clouds casting a shadow. From the beginning of April, 2017, Indian government ruled a regulation that every Indian motorcycles must have AHO system and bs4 standard engines. So, motorcycle models from 2017 will have their headlight on all the time. The new motorcycles will not have a button to turn the headlight on or off, the headlight will be automatically turned on when the bike will be started. There will only be high-beam and low-beam buttons along with the pass switch.
New Stylish Graphics
The New 2017 Edition Yamaha Motorcycles has a new combination of colors along with some different shades. These new color schemes give the bikes more contemporary and sporty look and make sure that it's an absolute head-turner.
Split Tandem Seats
More seat space provides more comfortable riding experience. That's why the new 2017 Yamaha motorcycles have split seats specially designed for the comfort of not only the rider but also the pillion.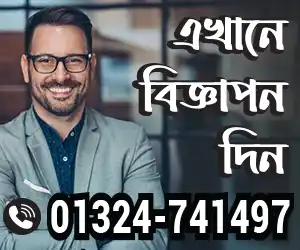 New Redesigned Grab Rails
Yamaha Motorcycles redesigned the grab rails for the pillion to easily hold them and split grab rails will provide extra support for the pillion during long rides. Also, the grab rails are made of aluminum, so it is light but strong.
Sporty Mud Guards
The new mud guards are designed specially for 2017 Edition Yamaha motorcycles. They will protect the rider and the pillion from muds and dirts. Also, these redesigned mudguards give the bike more stylish looks and makes it more attractive.
Saree Guard
Yamaha is going to introduce saree guards again with the new color of 2017 Edition Yamaha Motorcycles considering the customers demand. The saree guard is an important accessory to prevent loose & flowing clothes going inside or getting tangled in the rear wheel.

Yamaha Fazer FI 2017 Edition
The Latest installment of the Yamaha Fazer FI V2 built its DNA on the baseline of the global Yamaha Fazer series which is globally acknowledged as one of the best half faired motorcycle series. Yamaha Fazer FI V2 is and upgraded version for the previous Yamaha Fazer Version 1 , and the New Yamaha Fazer FI V2 is an updated version for the existing one with more beautiful and attractive color combinations which gives the bike tremendous ergonomics. Yamaha Fazer FI 2017 Edition will be available in three different colors – Burning Red, Marble White, and Midnight Black.
Yamaha FZS FI 2017 Edition
The Yamaha FZS Series set a new benchmark for the street bikes. The new Yamaha FZS-FI 2017 Edition takes it to the next level. It brings the most advanced Yamaha Blue Core concept to offer bikers an unmatched experience of performance and efficiency. And now, with the new bs4 standard Fuel Injection Engine, The Yamaha FZS FI 2017 Edition stands out on the road with its unmatched smooth performance. And, it also stands out of the crowd with its new color combinations which makes it tremendously attractive. Yamaha FZS FI 2017 Edition will be launched in four new colors: Hurricane Grey, Knight Red, Lightning Cyan and Opal White.
Yamaha SZ-RR Version 2.0 2017 Edition
The new Yamaha SZ RR version 2.0 brings a new dimension to the concept of 'Powerful and Stylish Commuter'. Powered by Yamaha's unique 'Blue Core' technology ideal, it offers outstanding performance and more mileage. Its key features include a new engine that maintains the feeling of power. It has Newly designed tubeless tires, Newly designed instrument panel, an array of other features that make it worthy of a 149cc class model, like a handlebar holder with the "SZ" logo and shroud fitted to add a more sporty character. All New Yamaha SZ-RR Version 2.0 2017 Edition will be launched in two new colors: Predator Cyan and Beast Black.
It is great to see the motorcycle companies in Bangladesh launching new models and latest editions of various motorcycles in this year. We hope that with this launching of Yamaha FZS FI 2017 Edition, Yamaha Fazer FI 2017 Edition and Yamaha SZ-RR Version 2.0 2017 Edition by ACI Motors will lead the way for other motorcycle companies in Bangladesh to launch more latest and updated bikes in 2017 and further. Lets See FZS V2 Price In BD here.
Thank you all. For further updates keep visiting our website and subscribe to our BikeBD Youtube channel, also stay connected to our BikeBD Facebook Fanpage. To see the details of Yamaha Bike prices in Bangladesh and the Yamaha showroom addresses near to you visit BikeBD.Com.
You might also be interested in