Why Yamaha FZs Is The Best 150cc Motorcycle In Bangladesh?
Published On 04-May-2014 05:03pm , By Shuvo
I know many people will disagree with me but I will write it anyway. WHY I THINK YAMAHA FZS IS THE BEST 150CC Motorcycle IN BANGLADESH under Naked Segment. If you remember months back I said that FZS is the best 150cc Motorcycle in Bangladesh, today I will explain in details WHY!.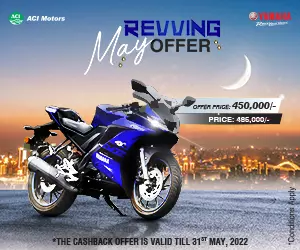 Forget the OLD Yamaha FZS, yes I admit there were many faults in it, but the new 2013 version is a piece of master piece according to me. The bike doesn't look beautiful and in some aspect it is not mind blowing, so what!
Let's talk about the engine, it pumps out 13.8 BHP and 13.6 NM of Torque, all the rest 150cc bikes currently in BD produce more POWER but the torque of this bike is immense. It is this torque what lift that bike and give it a thrust coming out of the corners. Yes against its competitor it lack power but due to its high torque and well sorted gear ratio on the straight it never lacks speed by that much.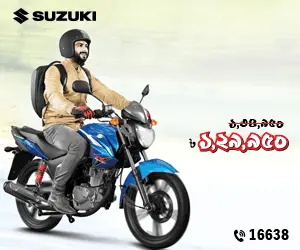 The gearbox is very smooth; barely has it made any noise whatsoever, the gear ratio is fine too, yes it doesn't accelerate the way TVS Apache RTR or Hero Honda HUNK neither it has greater top speed than its counterpart but it has the two most essential things that can save your LIFE.
It has the best in the class brake system, and come on the corners, it attacks them like a hungry dog given a piece of meat, it is one of the best bike for cornering.
The main reasons of that good braking and handling is due to that FLAT 140/60-R17 rear tyre, Diamond frame chassis and that huge radius front telescopic suspension which neither of the 150cc bikes currently in Bangladesh have. Yes the rear suspension is a bit firm. & it's weight, just 135 kg which makes it very agile.
Yamaha is well known for changing the stickers and colour of the bikes every now and then, the rod handle which I think is of perfect shape and size is a good reason for why this is good for long rides and among all the naked bikes in BD FZS is probably one of the best for both CITY RIDE and HIGHWAY ride.
Now that is for a rider what about for STUNT? Most stunt riders will say that FZS is one of the best stunt bike now in the market, you can ask from Piyash GRz From BD Ghost RiderZ to Mithun Mridha of Haunt RiderZ.
When 3 people gave a long tour of Teknaf to Tetulia of 1000 km under 24 hours back in August last year, one of the three bike was a FZ16, a sibling of FZS. When June Shadiqullah tried to attempt Shaddle Shore where a bike needs to cover 1610 km less than 24 hours his choice of bikes a FZS.
Few months back I gave one of the wildest rides with my bike from Teknaf to Dhaka in 17 hours covering almost 500 km, alone with my Glamour there was a FZS, TVS Apache RTR and two Lifan KP150. The Lifans and the RTR were fast but when it came to conquering the corners none came anywhere close to that Yamaha FZS.
So what are the negative aspects of this bike?
Fuel consumption is very high, many people says that they struggle to get more than 35 km/L.
The fuel tank is too small for a bike of this caliper, only 12 litres, given most of the fuel tank is covered with plastic cover which to me was unnecessary.
I hate the SPEEDOMETER, specially the REV counter and as someone will point out there is no CLOCK.
The rear tyre is too soft, wears out easily.
Spares parts cost a lot.
Rear suspension could have been a bit better.
Lacks instant acceleration.
Tail Light, yes it is a carbon copy version of Honda CUB 50.
Now at this moment some people will ask what about Yamaha FAZER? Yes they have the same chassis and engine and probably almost the same expect Fazer has a fairing and weigh 6 kg more, But due to that front fairing which is sometimes very annoying in city traffic like Dhaka I prefer FZS over FAZER.
But I know some people who rides Fazer will say to me that fairing is not an issue, well no disrespect to them I just shared my view.
CONCLUSION:
Yamaha FZS is probably the Best 150cc Motorcycle In Bangladesh I have ever ridden, it has a pure blend of SPEED, BRAKING and HANLDING and you can take anywhere you want. BUT I still find this bike a bit serious, a bit not FUNNY therefore it's a bit soulless. And yes it is too EXPENSIVE!
You might also be interested in