Yamaha FZS FI V2 35000 KM User Review - Naim Rajib
Published On 08-Aug-2020 10:46am , By Raihan Opu
Hi! I am Naim Rajib. I am currently using the Yamaha FZS FI V2bike. The bike I am currently using is 35000+ km. Today I will tell you about my experience with this bike.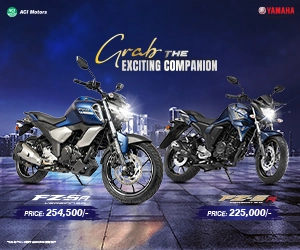 I live in Khulna Dumuria. When I was very young, my father had a Yamaha Deluxe100 Bike. From then on, the love for Yamaha bikes started, and I owned my first bike, Yamaha FZs FI V2 I liked to travel a lot since childhood. On the day of school closure, I would go around with my father. Ever since I grew up, I wanted to ride my bike. It was a lot of fun to ride a bike. My father used to ride a Yamaha brand bike and I had a special love for the Yamaha brand. From that love came the Yamaha FZS Fi V2 bike. The bike has a smart look and good control, that's why I bought the bike. I bought the bike from the Rinse Consortia showroom in Khulna for 255,000 Tk.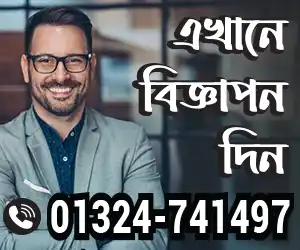 The night before I went to buy the bike, I couldn't sleep. I was excited that my dream of so many days was about to come true. I woke up in the morning and saw a lot of rain from home. My father asked me whether or not I wanted to delay the purchase until the next day, but I wanted to go and purchase that day!
My three or four friends and I set out to fulfill the dream. By the time I got to the showroom, no one but me and a friend knew I was buying a bike. Everyone was surprised after going to the showroom. Everyone liked the bike very much. My friends were more excited than me. I couldn't drive myself before I bought the bike and came home, everyone was driving home from the showroom. The funniest thing was the moment everyone rode the bike while soaking wet in rain. Since I could ride a bike before and have ridden a lot of bikes, it didn't seem like much of a difference. But on my first bike, I had a different kind of fun.
There were some reasons behind buying a bike like I like to ride the bike. It feels good to ride a bike. The bike is used for business purposes.
Some good aspects of the bike -
Fuel injector
Mono shock suspension
Thick wheel
Lots of beautiful colors
Braking
Controlling
Some bad aspects of the bike -
The light of the bike is very low so it is very difficult to ride the bike at night.
Acceleration is very low.
Tapet adjustment lasts for a very short time.
The price of 2,55,000 Tk seemed too high.
Riding with a slightly higher speed breaker Pillion causes the bike to rub down.
While riding the bike every day, I feel like I am riding a brand bike which is very beautiful and comfortable to look at and I feel a good feeling in my mind. So far I have done four free services from the showroom and three paid services as well as two more services from outside. The bike got a mileage of 42/43 km per liter till the first 2000+ km.
Later I used to get mileage of 45+ kilometers per liter but now I am getting mileage like 48+ City and long drive 42/43 kilometers per liter. I wipe my bike clean with a soft cloth once a day. I wash the bike once a month, change the clutch cable, accelerator cable, air filter, brake shoe every 10,000 km, I use the chain lube in the chain.
At first, I used Yamalube 10W40 mineral engine oil but now I am using Yamalube 10w40 synthetic engine oil. So far I have changed 3 times clutch cable, 3 times accelerator cable, 3 times air filter, 1-time chain sprocket, and 1-time tire change.
I am doing some stickers and I have not done any modification. The highest speed of the bike so far is 127 km per hour single and 119 km per hour with a pillion. The seating position is very nice, the braking is also very nice. The bike is very smooth, there is no pain in the body even after riding for a long time. Very comfortable.
I went to different places in the country with the bike. The longest tour was Khulna to Chittagong, Chittagong to Cox's Bazar, Cox's Bazar to Bandarban, Bandarban to Sajek. The total journey was of 1474 km. After all, the bike is one of the best bikes in Bangladesh today. If anyone wants to buy a new bike, I will suggest them to try the bike at least once. The bike is a very beautiful bike. Everyone should ride safely, use helmet and safety kit all the time, follow the traffic signals. Thanks, everyone.
Written by - Naim Rajib
Creating a value of life isn't easy. But creating life valuable is easy. So I tried to creating value and make an impact. I like to work in a team that is cooperative and helpful. I like to share my knowledge and skills for the betterment of the company. Always find out the opportunities and use in a proper way.
You might also be interested in