Yamaha FZS Fi V2 Ownership Review By Sakib
Published On 16-Feb-2017 06:18am , By Saleh
Greetings Everyone ! I'm Nazmus Sakib Ashik. I am 28 and live in the Motijhil area of Dhaka City. I think that without a bike, men are incomplete. Since childhood, I had an affection towards motorbikes. The first bike I rode was an Dayang DY 50, which was owned by the father of my friend, Shofique. Currently I am riding a Yamaha FZS Fi V2 – Viper Black Edition and I want to share my experience about the bike to everyone throughout this review.
Since 2010, I wanted to buy a Yamaha FZS 150, but at that time I neither had the age nor the financial ability to purchase it. Before buying Yamaha FZS Fi V2 , I discussed a lot with my biker brother and in BikeBD Facebook Group. Everyone suggested me to go for FZS as it don't have any major downside except from low fuel mileage. It was the sitting position and the comfort of this bike that attracted me the most, not to mention the great longitivity of Yamaha Bikes! and when I heard that Yamaha FZS Fi V2 gives out an average mileage of 40+kmpl, I decided to go for it.
I purchased my bike with 2,60,000 BDT. I booked it at 1st September, 2016 and got the delivery at the 27th from Toky Trade International. My hometown is Khulna, me and my brother live in Dhaka due to our jobs. After various changing of delivery dates, ACI Motors Limited finally called me and told me to get the delivery of my bike from Toky Trade international. In the following day, Me and my brother went to the Toky Trade International and after almost an hour , I started my bike. Then we went to hatirjhil and everyone gave a little test ride of the bike. In the first day, the bike had almost 69 kilometers in its odometer.
Till now, I've serviced my bike two-times. Both of them are from Toky Trade. I did the first one at 1123 kms and the second one at 3855 kms. I find a very little time to take care of my motorcycle- so I gave this job to a well-known mechanic , who really does all the work needed and also, with proper care!
I always use Yamalube 10W40 Mineral which costs almost 600/650 bdt. But , as I am a member of FZS/Fazer Fi Club BD, Dewan Motors gives us a discount on that price. I haven't changed any parts of the bike and as it is already a gentle looking beast, I haven't modified any of the parts even for a bit. I received a mileage of 40 kmpl, but after 2500 kilometers, it increased to almost 45 kmpl ! to top speed I achieved with a pillion was 116 kmph and without pillion I managed to click 120 kmph in Mawa Khulna Highway.
To Me, the biggest plus side of this bike is it's outstanding comfort and control. Not to mention it's fabulous looks and styling, which took the crown of FZ series a little higher than ever! It got a great mileage too; as a result it could even compete as a commuter! There are quite a few downsides too. The thing that irritates me most is its low ground clearance, which causes trouble in the city road. Another thing that sometimes causes a problem is its low top-end acceleration, which sometimes disappoints in the highway.
Till now, I've done several tours with my Yamaha FZS Fi V2 , And the biggest of them is Dhaka-Khulna tour. I started that journey at 31st January, 2017 along with another 10 riders who I knew very well. We started at the morning from TSC, and very soon reached the Mawa Ferry Ghat. At 10:05 we reached Kathalbari ferry ghat via ferry, and from there we started riding to Khulna. In 11:45 we had some snacks in Vatiapara.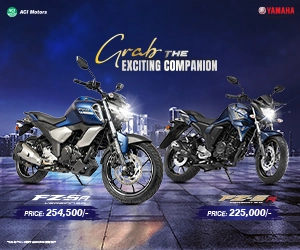 We reached Rupsha Bridge in 1:25 and in 2:30, we reached Khulna. In the tour, my Yamaha FZS Fi V2 ran highest 90 kms without any break, but didn't give any problem. Lets See FZS V2 Price In BD here.
I think that because of having the new Fuel Injection Technology, the bike is sensitive. Many people said that the battery is not up to the mark, I haven't found any complication about that. Till now, this bike has been keeping up with every task I gave it, and if anyone wants to buy an all-rounder bike which will give him excellent comfort in the city and tremendous performance in the highway, I will suggest him to go for the Yamaha FZS Fi V2. Written By: Nazmus Sakib Ashik You can send us your motorcycle ownership review too. Share your experience and moments with your bike via our blog. You can write in Bengali or English or, both. Click here for a guideline on how you should write you ownership review and then send your ownership review to articles.bikebd@gmail.com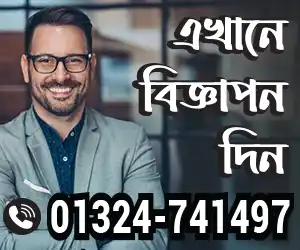 Thank you all. For further updates keep visiting our website and subscribe to our BikeBD Youtube channel, also stay connected to our BikeBD Facebook Fanpage. To see the details of Yamaha Bike prices in Bangladesh and the Yamaha showroom addresses near to you visit BikeBD.Com.
You might also be interested in