ACI Motors Will Launch Yamaha FZS Fi V2 (Dual Disc) In Bangladesh : Coming Soon & Expected Price
Published On 01-Jan-1970 06:00am , By Ashik Mahmud
ACI Motors Will Launch Yamaha FZS Fi V2 (Dual Disc) In Bangladesh
ACI Motors Ltd will launch Yamaha FZS Fi V2 Duel Disc Brake edition very soon in Bangladesh. This is a new edition motorcycle which was launched in India on the early 2018.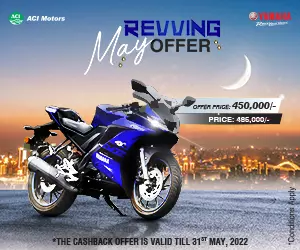 The word FZS is roaming on the road for near about 10 years. They made lots of modification to the bike (cosmetic) since it was launched. Back in 2014 they also upgraded the engine of the bike from 153cc carburetor to 149cc Fuel Injected (Fi). The engine of the bike is an air cooled SOHC unit which produces 13 BHP & 12.8 NM of Torque. Added to that there is a 5 speed gearbox to the bike. With 220 mm disc brake on the rear wheel of the bike the bike now gains 1 kg of weight (now weight 133 kg).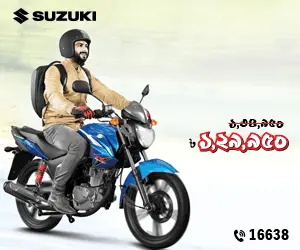 The duel disc edition of Yamaha FZS Fi V2 comes only in Armada Blue colour. Among other change it gets 10 spoke alloy wheels, newly design rear view mirror. Other then these changes there are no major changes in terms of design or mechanical.
>> Yamaha Saluto 125 Test Ride Review <<
We are still not sure about the expected launching date of the bike but price is expected to be around 260,000 BDT – 270,000 BDT. For the people who will be asking why the price will be high it is because ACI Motors still brings the motorcycles in Bangladesh in CBU Condition.
We tested Yamaha FZS Fi V2 back on the last half of 2017. In our testing we found a mileage of 38 km/l in city while on the highway that figure went up to 42-45 km/l. You can find more details about the review in the link below. Top speed we received was 120 kmph.
With most motorcycle companies turning towards 165 cc engines Yamaha currently don't have any 165cc motor but the Executive Director of ACI Motors Mr.Subroto Ranjan Das did say that this year ACI Motors will introduce 4 new two wheelers for the Bangladeshi Yamaha lovers. On May 1st 2018 ACI Motors Ltd announced that they are taking booking of Yamaha FZS Fi V2 (Duel Disc), the booking money is 30,000 BDT & the price of the bike will be 265,000 BDT.
Published by Ashik Mahmud
You might also be interested in