What Is Yamaha Blue Core Technology ?
Last updated on 19-Nov-2023 , By Saleh
Renowned motorcycle brands like Yamaha, Honda, Kawasaki, Suzuki who have been continuing motorcycle business worldwide are also engaged with the regular development of their product and services. Their R&D engaged developing technologies for their product to give optimum support to the customers. Yamaha Blue Core Technology is one of the legendary technologies invented and adopted by Yamaha. Therefore let's get the detail of Yamaha Blue Core Technology.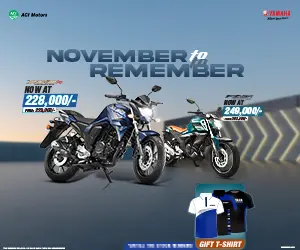 Yamaha Blue Core Technology - Concept
Yamaha blue core technology is Yamaha's new generation engine development ideal. The main theme or concept of Blue Core is optimizing fuel uses, power delivery and emission control.
Also Read: Yamaha MT 15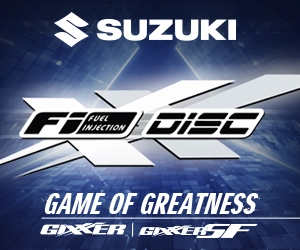 Therefore Blue Core is not a single term of technical development or technology. The concept is a combination or a set of multiple development or refinement of technology. So it's a précised or optimized mode of engine efficiency.
A blue core engine of Yamaha is the optimum combination of fuel utilization, power delivery and Eco-friendly emission system. It ensures optimum level of fuel efficiency, optimum level of fuel utilization and extracts maximum possible power & performance. And thirdly it ensures Eco friendly lower emission.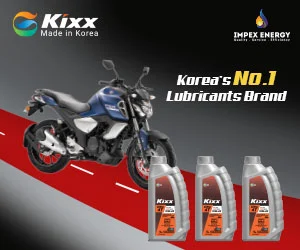 Yamaha Blue Core Technology – Essential Factors
This Yamaha Blue Core ideal is ensured by three major terms. These terms are considered as essential factors of Blue Core. Here are those:
Improving Combustion Efficiency.
Reducing Mechanical Loss or Power Loss.
Increasing Cooling Efficiency.
Each of the factors of Yamaha Blue Core has different way of refinement or precision. These terms can be achieved in different way which may differ in terms of different engine or model of vehicle. Consequently let's get some enlightenment on the terms in brief.
Improving Combustion Efficiency
This is one of the major term of the Yamaha Blue Core Technology. To ensure combustion efficiency here engine design developed and précised. Blue Core engine may achieve the combustion efficiency by the design optimization of the combustion chamber and other related parts.
The precision may achieved by updating the design of intake port, realignment or reshape of valve, increasing compression ratio etc. Thus optimizing the valve timing, precising the control of fuel supply and ignition timing etc. the maximum combustion efficiency achieved.
Also Read: Yamaha Cashback Offer
Moreover Yamaha also improves the tumble effect in the combustion chamber for better combustion efficiency. They also implement the compact combustion chamber for optimum efficient combustion.
Reducing Mechanical Loss or Power Loss
Mechanical loss or power loss is another concern of optimization in Yamaha Blue Core Ideal. Reducing the mechanical loss it increases engine smoothness and efficiency. It also increases the usable power, increases engine performance and also increase the hassle free lifetime. Moreover it also ensures significant amount of fuel efficiency.
To reduce mechanical loss or power loss Yamaha implements different type of refinement on their blue core engines. Considering different engine they optimize the shape and weight of various engine parts like piston, crankshaft, connecting rod, valve etc. Thus major parts get lighter in weight, moves smoothly and work with minimum friction. Resulting, the entire engine decreases the mechanical loss and increases usable power.
Yamaha also implements the offset cylinder in the performance motorcycle engine to reduce piston friction against the cylinder wall. In the engine head the roller rocker arms work swifter with the roller bearing enhancements. The blue core engine alternator is also compact and more efficient which reduces the horsepower loss of producing the electricity.
To reduce the mechanical loss in blue core engine Yamaha also improves the drive force efficiency. It ensures in combination of primary and secondary sheaves with lower thrust force design, high final reduction ratio, low idling RPM. So the idling, gear operating and in accelerating or decelerating it gives smoother feelings to the rider.
Increasing Cooling Efficiency
For optimum engine performance and efficiency balanced operating temperature is a big issue. Under well balanced and controlled temperature situation engine works more efficient and get more lifetime. So Yamaha also adopts this term in their blue core technology. Hence the third term of Yamaha Blue Core Technology is increasing cooling efficiency.
To ensure cooling efficiency Yamaha adopt various steps for their blue core engine. They reshape or optimize the cooling fins, air flow vents or approaches. They optimize the casting or coating of the engine casing to increase better cooling characteristics.
Moreover in high performance bikes they also use the hi-tech features like DiASil cylinder, oil jet piston cooler, compact and efficient cooling fan etc.
Benefits of Yamaha Blue Core
According to Yamaha the Blue Core ensures maximum utilization of every drop of fuel. So fuel efficiency increased in significant amount. Moreover maximum utilization of fuel also squeezes the maximum amount of power. Therefore maximum fuel efficiency and maximum power is ensured in blue core implemented engine.
Also Read: Yamaha FZS-FI V3 VS Pulsar NS160-FI
Hence the third most significant benefit of Blue Core engine is lower amount of emission. As optimum utilization of fuel ensured so emission is lower. So the blue core engines are more Eco friendly. In addition blue core technology ensures better engine performance, fun, economy and miles and miles of hassle free ride.
Notes on Yamaha Blue Core Technology
So readers that was all about the Yamaha Blue Core Technology. After the detail discussion you may have understand the theory of blue core. In this closing I should mention here very clearly that Yamaha may not or doesn't need to do all the development work on every bike rather do whatever needed on any specific bike or engine which is under tag of blue core.
But one thing is sure and confirmed that which bike is tagged with Blue Core those are ensured and standardized with the Blue Core Essential Factors.
Also read: Yamaha Saluto Test Ride Review By Team BikeBD
Therefore thanks for enjoying our Yamaha Blue Core Technology. Feel free to ask or query on any issues of bike and stay connected with us for latest updates. Thank you all.
FAQ - Frequently Asked Questions
1. What Is Yamaha Blue Core Technology?
Ans: Yamaha Blue Core Technology is a technology by Yamaha Motorcyc les to save up fuel and increase the smoothness.
2. What Are The Bikes With Yamaha Blue Core Engine?
Ans: Yamaha FZS FI V2, FZS V3, Sz-RR Version 2.0, Yamaha Saluto, etc are bikes with Blue Core Engine.
3. What Are The Yamaha Bikes In In Bangladesh?
Ans: Yamaha has a product lineup consisting Yamaha R15 V3, Yamaha FZS V2, FZS V3, Yamaha Ray-ZR, and a lot of bikes for various segments.
Thank you all. For further updates keep visiting our website and subscribe to our BikeBD Youtube channel, also stay connected to our BikeBD Facebook Fanpage. To see the details of Yamaha Bike prices in Bangladesh and the Yamaha showroom addresses near to you visit BikeBD.Com.
Useful Article You May Like
You might also be interested in