Reasons Why Yamaha R15M And R15 V4 Ahead From Its Rivals
Last updated on 24-Nov-2023 , By Arif Raihan Opu
Even in the twenty-first century, Bangladesh has a CC restriction in the two-wheeler market, making it one of the world's unusual countries. However, beneath 165cc, we have some exciting and performance-oriented motorcycles, and the Yamaha R15 series will be ahead of the curve.
Reasons Why Yamaha R15M And R15 V4 Ahead From Its Rivals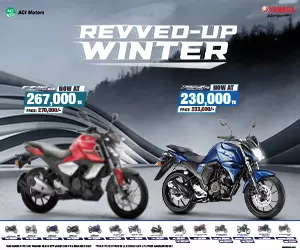 The R15 V4 and the Premium Yamaha R15M were recently brought into the market by ACI Motors Ltd, the official distributor of Yamaha motorbikes in Bangladesh.
Suzuki GSXR 150, Honda CBR 150, and GPX Demon GR 165R are its main competitors. These motorcycles compete in terms of design, appearance, and overall performance. So, what makes it stand out from the competition?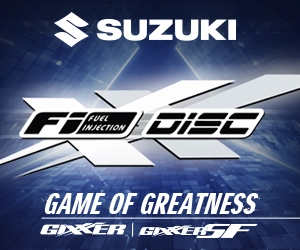 This new version of R15 gets some improvement in features and appearance. Let's take a glance at the improvements.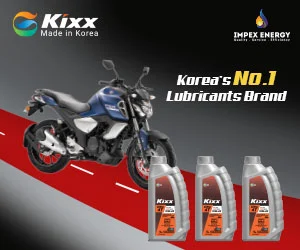 More aerodynamic cutting-edge design.
Bi-functional LED Projection lighting set-up.
Re-tuned and refresh the engine.
Premium coated seats.
Quick-shifter and Traction Control system.
Newly designed instrument console.
Track & Street two riding modes
A slipper and assist clutch, as well as the well-known Variable Valve Actuation (VVA) technology, are included in the Yamaha R15 series. These features and technologies are exclusive to the Yamaha R15 series, putting this motorcycle miles ahead of its competitors.
Another benefit of this two-wheeler is its fuel efficiency. We all consider mileage because of the high cost of fuel. R15 V4 has higher consistency and reliability in this category. This bike gets roughly 46-48 kilometers per liter, which is rather impressive. We've also heard that this miracle can get up to 52 kilometers per liter of fuel.
Quick-shifter and Traction control system are two new premium features offered by Yamaha. Even with the 200-350cc motorcycles, these qualities are rare. Yamaha, on the other hand, includes these features on the R15 V4 and R15, which is outstanding.
Quick-Shifter is a feature that allows us to change gears without having to squeeze the clutch lever. This is a fully automatic system that is controlled by the Engine Control Unit (ECU).
Traction control, on the other hand, is activated when the rear wheel spins faster than the front wheel, preventing the motorcycle from drifting. Though it's a popular feature on higher-powered motorcycles, it's infrequent in the lower-powered class.
Along with these features, Yamaha also added two riding modes and a new LCD informative instrument console to this motorcycle.
When comparing Yamaha R15 V4 and Yamaha R15M to its competitors, it clearly outperforms them. Yamaha included a lot of useful features for a bike in this segment. It is hoped that its competitors would develop as well, providing fierce competition.
Published by Arif Raihan Opu
You might also be interested in