Engine Control Unit-Motorcycle ECU or ECM
Published On 31-Jul-2016 05:21am , By Saleh
Engine Control Unit- Motorcycle ECU or ECM. The part already been very much known to some of you. But some of you maybe not known enough about the technology and features integrated with the ECU. So here is today's feed on Engine Control Unit-Motorcycle ECU or ECM. Let's get in the details.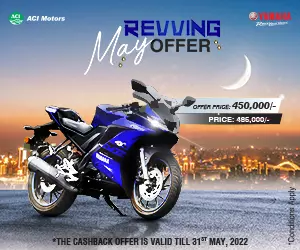 You know, these days the roads of Bangladesh becoming so hot as this is 2016. And now there are some performance motorcycles rolling on our road. In terms of technological advancement those motorcycles are fitted with latest features and technologies.
Necessarily these motorcycles come with some hi-tech technical features. So those hi-tech machines which are controlled by electronically programmed digital controlling device that is ECU.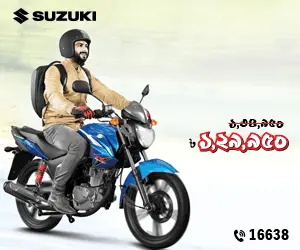 What is Engine Control Unit - ECU or ECM?
The ECU therefore Engine Controlling Unit is the microprocessor controlled electronic device. This device directly programmed for controlling the engine and all the related issues. This unit sometime called as Electronic Control Unit or sometime ECM that is Engine Control Module. This is generally like the brain of an engine therefore the motorcycle.
The ECU directly works for operating the engine. It ensures the optimum performance with optimum efficiency. The ECU works here like a wide range of electronic protocol for operating the engine and other related activities. It also ensures the regulatory activities of the engine.
Tasks of Engine Control Unit - ECU
In the regular motorcycles like low capacity or low performance commuter or in air cooled motorcycles there is no ECU or ECM. There the engine activities are controlled mechanically. And sometime with some limited pre-programmed electronic chip like CDI (Capacitor Discharge Ignition) but separately.
The controlling and performance activities are also operated here mechanically. So fuel supply, air fuel mixture, ignition system, temperature control or other activities are also operated separate technology.
On the other side in ECU or ECM operated engine or motorcycle all the tasks related engine operation and performance operated and controlled by ECU microprocessor. Here all the tasks like air-fuel mixture according to throttle & temperature, fuel injection, injection timing, ignition timing, idle speed control, temperature control, emission directly controlled by the ECU therefore Engine Control Unit. In some hybrid machine the valves are also controlled by ECU.
Features of Engine Control Unit - ECU
You may have already understood the activities of an ECU from our above clause. These days the high performance motorbikes or other engines can't be operated with optimal performance without support of an ECU. So ECU definitely has some advantages and here are those in bullet:
Optimal and précised use of fuel
Air-fuel ratio and mixture automatically controlled by ECU considering throttle position, temperature and weather.
No need for manual choke operation in cold start.
Minimal scope for engine knocking.
Ensure maximum performance, optimum fuel efficiency.
Control and ensure lower emission.
Gives smother and responsive throttle response
Controls operating temperature.
Limitations of Engine Control Unit - ECU
ECU is the most hi-tech addition in modern performance motorcycles. It's like the brain of an engine or any motorcycle. We have already figured out the features and advantages of the ECU above. But here are the limitations or disadvantages of that. Though we can't categorize them as disadvantages but here are those. Whatever lets take a look.
ECU combines and controls all the task related with engine operation. So there is no way to customize or control any of the operation separately like fuel control or air-fuel mixture tuning except the pre-programmed presets.
ECU cannot be modified for further customization. Only Authorized after market ECU can be the solution for further modification.
Repair work and tempering is not fruitful on ECU.
It's an expensive device and technology. It makes any bike or engine more costly.
New Hi-Tech Engine Control Unit - ECU
The modern performance motorbike comes with some hi-tech and hybrid ECU's. This ECU comes with some enhanced features. The hi-tech and modern ECU has various presets of various operating mode like economy riding, cruising or high speed racing etc.
Some of the modern ECU's are also programmable, customizable and upgradeable with authorized software's. The Modern ECU also controls the features of ABS (Anti-lock Brake System), traction control, lean control, cruise control, gravity sensor etc.
Engine Control Unit - ECU in Bangladeshi Motorcycles
In Bangladesh we are still far away of modern and hi-tech technologies of motorcycle. Though we are using some top end performance motorcycles in our country within our government applied cc limitation. But we are using the basic features of ECU.
We are still not getting the hi-tech features of the modern ECU operated bikes like customizable or programmable ECU, ABS or traction control features. But hope fully some of us personally importing some hybrid ECU's for their motorcycles. These ECU's are featured for high rev mode, lower idle speed, RPM limiter etc.
So hopeful thing is our motorcycling status is changing. We just started tasting the modern technologies. Here we expect for the days when the cc limit will be expand and high rate of taxes with be relaxed. Maybe that time we would taste the world class motorcycles in Bangladesh.
So guys here we are the end of our feed. If you have any question or query on Engine Control Unit-Motorcycle ECU or ECM, feel free to ask or share. Thank you all.
You might also be interested in