Yamaha Motorcycle Price Will Be Increase In Bangladesh
Published On 28-May-2022 03:19pm , By Arif Raihan Opu
In recent times, one of the successful products is the motorcycle, which is making an impact on the market and economy of Bangladesh. COVID-19 helped to raise the motorcycle market. Because at that time, people are trying to find an alternative to public transport.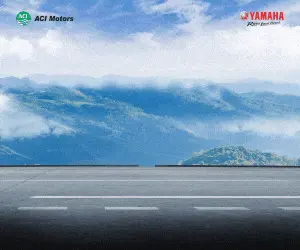 In the 2016-17 economic year, the government gave some privileges to the motorcycle companies' business owners. For that reason, the price of motorcycles decreased and the motorcycle market expanded.
Almost every motorcycle company that is an importer and producer of motorcycles produces their motorcycles in Bangladesh. For that reason, bike prices decreased and prices came to the hands of customers. The motorcycle then gains popularity as a personal vehicle.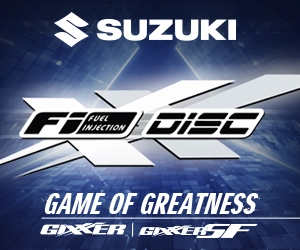 Right now, motorcycles are not the only necessary vehicle. Because of its popularity, a motorcycle is not a trendy product. And now for this, a community is growing up, which is the biking community.
Right now in Bangladesh, premium segment motorcycles are in demand. In this segment, with performance, looks, style, design, and features, Yamaha Motorcycle is ahead of many other brands. ACI Motors Ltd. is the official distributor of Yamaha bike in Bangladesh. And they always come up with trendy motorcycles for their customers.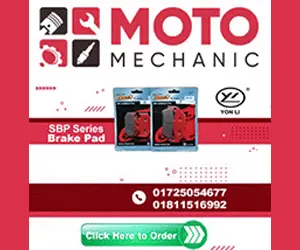 But before the budget of 2022-23, there will be some surprises for customers. Motorcycle prices will increase after the budget. For Yamaha, it will not be different. But there is some logic for the price increase.
First of all, one of the main reasons is the economic inflation of money. Yes! You heard it right. If you look at the market, you will see that the market is imbalanced. As the BDT depreciates against the dollar, extra money may have to be counted for any import-dependent product.
Most of the motorcycle companies dependent on imports. In the year 2019, ACI Motors inaugurate Yamaha Motorcycle factory in Sreepur, Gazipur, Bangladesh. But it's a CKD factory, and for this reason, the machinery of motorcycle has to import from other countries.
Because of the rising dollar, machinery prices, shipping costs, and other import expenses have risen. Premium segment motorcycles such as the Yamaha R15 V3, Yamaha XSR 155, and Yamaha MT15 are all available in CBU form. tax is also high on these motorcycles.
According to higher authority of ACI Motors officials, if the dollar rate hike and the imposition of import duty are not changed, the price of Yamaha motorcycles will increase by up to 5% depending on the different models.
However, many believe that this sector will play a leading role in the country's economic crisis. With the demand for motorbikes in this premium segment increasing day by day in the market, many people seem to think that there will be no shortage of buyers in this direction even after a slight increase in prices. To buy Yamaha motorcycles visit your nearest Yamaha Showroom in your area.
But we thought about the market and what would be the impact. Because each customer has a budget, if the price increases, it will be difficult for the customer to buy their desired motorcycle. We hope this situation will be overcome very soon. Thank you.
Published by Arif Raihan Opu
Creating a value of life isn't easy. But creating life valuable is easy. So I tried to creating value and make an impact. I like to work in a team that is cooperative and helpful. I like to share my knowledge and skills for the betterment of the company. Always find out the opportunities and use in a proper way.
You might also be interested in