Walton Fusion 110 Ownership Review By Fahim
Published On 14-May-2015 04:03pm , By Shuvo
I have lived better part of my life in India. My first Motorcycle experience was on a Hero Honda Splendor. Then teenage craze struck and I jumped on a RX 100. That was my favorite motorcycle. One mean machine that was. I miss her.
I am not much of a stunt rider or a racer. But I do love the experience of the wind blowing on my face. And the freedom that comes with riding a motorcycle.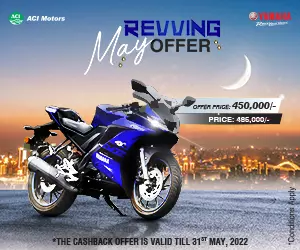 Bangladesh has seen a rapid boom in its Motorcycle craze in last decade. However the motion of the craze is not in par with the quality of services provided by the Garages or workshops for motorcycle. I find it to be very sketchy.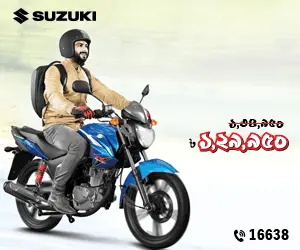 About My Bike:
Walton Fusion 110 (2012), Purchased it Secondhand. So lets start my Walton Fusion 110 Ownership Review.
It was in very poor condition. But I figured if I needed to cut down on my travelling expenses and avoid pissing people of in a public transport because of my sheer size. I am huge. So I decided to take the challenge of taking in a bike made in Bangladesh with Chinese origin, so they say.
However I decided to take up the challenge of making it a dependable commuting machine. Bike was involved in minor accidents with broken foot pegs. Bent break paddle. And broken lights. Cosmetics wasn't a problem because living in old town comes with its perks of having Bangshal at your disposal. Event then the shops there can rip you off. I put it through a thorough servicing.
Mechanics told me the engine was fine. I felt so too. But other problems such as breaks and tail lights had to be fixed. Finding Walton parts are real pain in the ass. Because retails shops don't have them and Walton sales it only at their designated service center.
This is the first bike I bought in Bangladesh. And so far I am impressed with the performance of this Motor bike. I would like to give my points for the following:
Ride Quality:
Original Seat cover is like a brick wrapped in sand paper and your butt would hurt if you ride it for like an hour or so.
Acceleration:
Below Average. Throttle response is good but I wish the engine had more to offer. I like the cracking sound of engine on higher RPM. If I ride it alone the bike does quite well. And when there is a pillion rider. The acceleration is diminished by 35 to 40%. And it sucks.
Breaking: Good.
Fuel Efficiency: company says it would give 48kmpl but my record says 53kmpl. Which is not bad for city traffic.
I use to commute from Keranigonj to my workplace in Uttara. I work for a International Chain Hotel. And I look after the room reservations and revenue department.
And I am enjoying my first bike. And would love to upgrade to better CC bike when time comes. But I would like to stay loyal to Bangladeshi brands. Because it is us riders who would make or break our countries product. It was same with India. And Indians love their motorcycle and their brand loyalty. Thus making it successful for motorcycle companies in India.
Workshops & Garages:
It would be really appreciated if you can publish a list of garages that would be certified by your website. Where riders could go to those workshops and without getting ripped off. I have learned it the hard way. Every single places where I have been to actually ripped me off and with substandard service. And lack of transparency or a maintained price database for spare parts. And I blame the Businessmen in Bangshal for making too much profit from new riders.
One such example is HID lights: In some shops its 1200 BDT and if you Burgain it would be sold for 950 BDT. But I haggled so much that I got it for 600. Which is almost 50% of the actual asked price.
So you can imagine how difficult it is to be assured that you are not getting ripped off just because you are not aware of the actual market prices. Specially the new riders.
I would really recommend you to prepare a list of spare parts/ accessories that is bought by almost all the riders. And common in motorcycle scene. It would be really nice of you guys. I know it's a very time consuming thing. And maybe I am asking too much.
Thanks so much for taking time in reading my Walton Fusion 110 Ownership Review.
Kind regards,
-Fahim
You can send us your motorcycle ownership review too. Share your experience and moments with your bike via our blog. You can write in Bengali or English or, both. Click here for a guideline on how you should write you ownership review and then send your ownership review to articles.bikebd@gmail.com
You might also be interested in