Uttara Motors launched Bajaj Pulsar 150 2017 In Bangladesh
Published On 28-Mar-2017 04:21pm , By Saleh
Uttara Motors silently launched Bajaj Pulsar 150 2017 in Bangladesh. The motorcycle follows all the new regulations which were governed in India but their government which should be implied from April 2017 in their country. Bajaj Pulsar 150 2017 is available at most Bajaj Dealers across Bangladesh since 27th March.
Under the new regulation all India-made motorcycles must have BS4 standard engines which will emit less pollution & better mileage & engine reliability. Also all the bikes mush have AHO (Always Headlight ON) which is a standard procedure in Europe & America & it helps a lot to grab the attention of incoming traffic from other direction.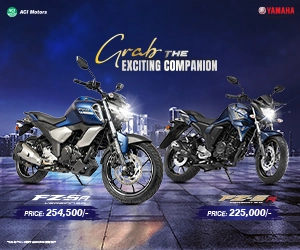 Due to making the new changes in the engine the POWER of the bike has gone down by 1 BHP while the torque gone up by 1 NM. The new bike is expected to give better fuel mileage due to new CDI mapping.
New 2017 Bajaj Pulsar has the following features:
Upgrade to the engine to make it BS4 standard.
New engine will emits less pollution in the air.
Engine changed, now the bore is smaller & stroke longer
The engine now produces 13.8 BHP @ 8000 rpm (1 BHP down from old version)
Torque is more, 13.4 NM @ 6000 rpm. (1 NM more than old version)
They changed the bottom part of the engine.
New CDI, as now it has 5 Map CDI (2 map CDI in old version)
Bigger muffler.
Tubeless tyres
240 mm front disc brake.
All new laser edge graphics.
Gun metal engine color
color coded alloy wheels decals
New speedometer cluster graphics.
AHO ( Always Headlight ON)
The new bike is available in three different colors in the market: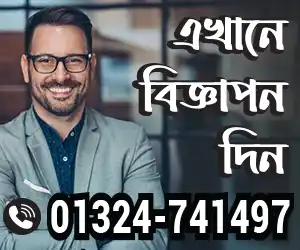 Nuclear Blue
Laser Black
Dyno Red
The pulsar 150 price in bangladesh Is 169,000 BDT which is good news for the bikers that even though the price of Bajaj Pulsar 150 2017 is increased in India, Uttara Motors didn't increase the price of their motorcycles in Bangladesh.
Uttara Motors Ltd silently launched Bajaj Pulsar 150 2017 in Bangladesh. They became the first company to launch 2017 Edition motorcycles in Bangladesh under the new regulation. We are expecting that more motorcycle companies will launch 2017 edition motorcycles soon as all motorcycle companies from India must follow it. Let see Bajaj bike price in Bangladesh here.
So readers, stay with us for new and updated news and don't forget to subscribe to our BikeBD Youtube channel, and also an eye on our BikeBD Facebook Fanpage. To see the details of Available Bike Prices in Bangladesh and the Motorcycle Showroom Addresses near you visit BikeBD.Com.
You might also be interested in