UM-Runner Motorcycle Launch In Bangladesh : Event & Product Details
Published On 28-Sep-2016 02:22pm , By Saleh
Today Bangladesh's leading motorcycle manufacturer Runner Motorcycle took another leap ahead by signing a collaboration agreement with USA Company UM International LLC to manufacture UM-Runner branded motorcycles in Bangladesh.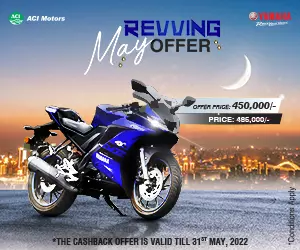 The motorcycles will be manufactured at Runner's motorcycle manufacturing facilities at Bhaluka while UM International LLC will provide R&D support in technological & engineering fields as well as global component sourcing.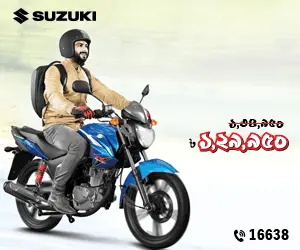 Today the signing took place at UM Runner showroom at Malibag. Present in the signing were Chairman of Runner Group Mr. Hafizur Rahman Khan, Business Development Director of UM Mr. Juan Villegas, Excutive Director of Runner Automobiles Mr. Mukesh Sharma & Assistant Manager of Project Development & Supply Chain Mr. Amid Sakif Khan.
During the signing event we got the following messages from the companies' higher representative
UM-Runner motorcycles in Bangladesh would initially be present in the Sports & Cruiser category with XTREET & RENEGADE
UM Motorcycles are currently present in over 25 countries.
Engine size will range from 100-150 cc & the bikes will be equipped with KUI's (Key UM Innovations).
UM has been recently launched in India with positive feedback.
As per of the agreement Runner in future will produce & export bikes for UM for India, Nepal & Sri Lanka, in these case the engine size will be bigger than that are restricted in Bangladesh.
They are planning to open 60 more UM Runner showroom all over Bangladesh in the next 6 months.
Runner will launch a new SPORTS BIKE in Bangladesh; if this happens then it will be the first sports bike in Bangladesh which will be manufactured in our motherland. What we know so far that it will have duel disc brake and will have a 125-150cc single cylinder carburetor water cooled engine. Still now launch date is not confirmed but we might see prototype at the end of this year.
UM-Runner official product line up for the Bangladeshi market:
Max Ecoboost: 100cc commuter motorcycle,
X Street: this is a naked bike and will come with 100cc, 125cc & 150cc engine.
Renegade Sports: 140cc engine cruiser bike.
Renegade Commando S150: 150cc water cooled engine.
Renegade Commando 150: water cooled engine cruiser bike.
Currently Runner Motorcycle didn't reveal the price of the bikes or the launch date but we will keep the bikers updated as soon as we get any news. Also we hope to see the Runner Sports bike very soon in the market.
You might also be interested in