Lifan Motorcycle Is Giving Ramadan Discount Offer And Free Gifts
Published On 02-Apr-2023 11:31am , By Arif Raihan Opu
In Bangladesh, Chinese motorcycles were not so popular. But Rasel Industries Limited changed the game with the brand Lifan Motorcycles. People now trust Chinese motorcycles. Lifan has come up with a new offer for the upcoming Eid Ul Fitr 2023.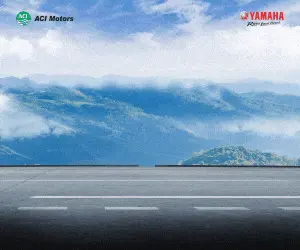 Lifan's KPR series creates a revolution in the sports bike segment. In the sports segment, KPR fulfills the dream of many bikers who want to ride a sport. Now in KPR, Lifan is giving 15,000 BDT off and a free windbreaker on pre-bookings of the Lifan KPR 165 EFI.
Right now, the LIFAN KP165 KPRO is the most powerful street motorcycle in Bangladesh. In the naked sports segment, this bike will be a tough competitor. Lifan takes pre-booking of this bike, and they are giving 15,000 BDT off or two years of free registration, and also a free Bilmola helmet for the riders safety.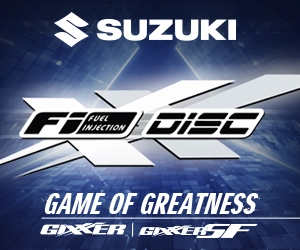 If you are interested in cruiser motorcycles, the Lifan K19 will be a good option for you. In style, design, and graphics, this bike will be ahead of its competitors. Lifan is offering a 20,000 BDT discount and a free certified riding jacket.
There are not so many adventure motorcycles in Bangladesh, but one of the most popular is the Lifan KPT 150 4V. Lifan is also taking pre-bookings for this motorcycle, and customers will get a 20,000 discount and a free windbreaker.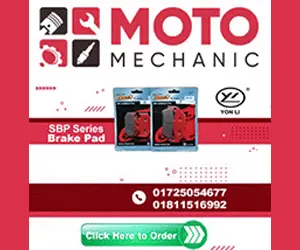 In Bangladesh, café racing is not so popular, and you will not see many café racers on the roads of Bangladesh. The Victor-R Café Racer 125 is one of the stylish café racers. On this motorcycle, Lifan is offering a 10,000 discount and a free windbreaker.
Rasel Industries Limited is offering six months at 0% interest on selected banks. That you can buy a Lifan motorcycle on bank loans.
If you want to buy a Lifan motorcycle and take advantage of the discount offer, visit your nearest Lifan motorcycle showroom. Make this Ramadan more delightful with the Lifan Discount Offer! Thank you.
Published by Arif Raihan Opu
Creating a value of life isn't easy. But creating life valuable is easy. So I tried to creating value and make an impact. I like to work in a team that is cooperative and helpful. I like to share my knowledge and skills for the betterment of the company. Always find out the opportunities and use in a proper way.
You might also be interested in