UM Xtreet Review By Team BikeBD
Published On 18-Aug-2014 03:24pm , By Shuvo
In present the motor biking scenario of Bangladesh has been showing a shifting tendency. Once a time we had to choose from a limited array of motorcycles. Hopefully we are getting out from this phase. Very recent in this succession another breed stood before Bangladeshi riders.....It's UM Xtreet 150 and we are herewith UM Xtreet Review, on the basis of test ride.
UM Xtreet Review By Team BikeBD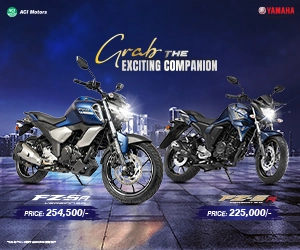 Doorway:
UM Xtreet originating from UM (United Motors) which is an American brand and has registered with U.S. Trademark and Patent Office in 2000's. This American motorbike manufacturer with UM brand is currently available in 37 countries in Europe, Asia, Australia, Africa, North America and South America. In Bangladesh 'Bronze Limited' has been representing UM brand where we are the 38th country of consuming UM products. Info: UM Global Website.
In this connection Mr. Rashid Bhuiyan Parvez the managing director of Bronze Limited assures to take Bangladeshi motor biking experience to a new height with world class motorbikes with innovative & exhilarating design, quality & reliable service at affordable price.
BikeBD kinship:
From the end of 2013 BikeBD has been started working with some brands, representative, dealers and concerns related with motor biking in Bangladesh. We have achieved the opportunity to examine their product & services directly. In this sequence our team has encouraged to work on UM products and review our perception for the enthusiast of BikeBD.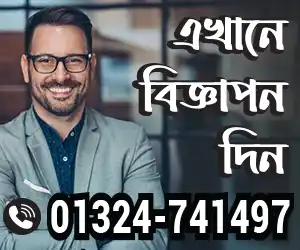 In this purpose Mr. Rashid Bhuiyan Parvez the managing director of Bronze Limited warmly addressed us and expanded his support for our interest. As we do follow some standard for our testing for any product or service he also encouraged us not to be biased or overlook any perception in terms of our testing. So we are here very much comfortable to represent our findings on UM Xtreet review.
Course of BikeBD:
For our test ride and other inspections Bronze Limited provided us a brand new UM Xtreet 150 for a week with tank full fuel. We did our testing activities on different type of riding situation on various roads and covered over 400km of track. We think that was quite enough to review a bike for its features for enthusiast and simultaneously the flaws.
Xtreme Extremist:
UM Xtreet is undoubtedly a killer looked bike. It always shows you a HE MAN attitude from every corner. We would like to reference their promotional excerpt ' The Xtreet combines raw attitude, electrifying design, and aggressive appearance'. Let's peep on our observations.
We found UM Xtreet as an aggressive look naked bike. We are really impressed with its extreme quality of design & look. We would like to mention the sporty uncommonly dented dual tone fuel tank integrated with gorgeous 37 LED contours on both side of tank muffler, which works as DRL (Day time running light) and makes him sharply visible in any kind of road & traffic.
The face of UM Xtreet also shows its aggressiveness as the head lamp is quite big and boosted with sparkling diamond shape. It really gives a killer look combined with tank side LED DRLs.
The reinforced steel tube diamond shape chassis & frame is naked and quite boosted which makes a sexiest appeal to a rider. The bikini engine cowling and under belly pan also designed very well and looks very nice. You can find the seating arrangement also little different from other bike. It is segmented and cushioned with cutting edge design. But disappointingly we didn't find it comfortable both for rider as well as for pillion during long Distance Ride.
The 130mm fat rear tire, reticulated rear fender, naked swing arm, vented petal break disk, notchy clear lens blinkers, crafted control switches are really impressive. But we are very much frustrated to see the control panel as it is the true copy of Yamaha FZs dashboard. We really expected something different from Xtreet! In this concern we have talked with Mr. Parvez and he assured us as their next model of Xtreet Named XTREET R will be equipped with different shaped and featured dashboard.
We are really influenced with most of the corners of UM Xtreet for its new, innovative & cutting edge design. So we are ignoring the common corners and enlightening the specialties. From our view the tail section is also an attraction of this bike. The tail is equipped with double vented under seat heat protected exhaust system with uniquely notched & sharp LED tail lamp. And at the top, the aggressive grab rails looks like threatening of an angry bull with sharp horns!
Powerhouse & other specifications:
The Xtreet is powered by 150cc four stroke air cooled engine as Bronze Limited claimed. The mill produces maximum power of 14.5BHP @ 8000 RPM and maximum torque of 11.65NM @ 7000 RPM with the decent compression ratio of 9.2:1.0.
We found the engine delivering raw power and raw acceleration up to 80-95 kmph speed. Its pulling power is really great but top speed is quite low as it featured with low torque. But as a light weighted bike power to weight ratio is noticeable. With single rider you can really gain a decent top speed. And of-course it's a bike for riding in unpredictable off-road due to active pulling power.
Whatever let's peep on the other spec:
Weight (Dry) : 120 KG
Total Height : 1100 mm
Total Length : 2040 mm
Total Width : 812 mm
Wheelbase : 1410 mm
Suspension : Front Hydraulic telescopic & Rear monoshock system
Wheels : Front 110/70-17, Rear 130/70-17
Tires : Both are tubeless & puncture proof gelled.
Breaks : Both breaks are ventilated petal disk break with hydraulic system.
Ignition : CDI
Starting : Electric / Kick
Transmission : 5 Speed with wet clutch
Fuel tank capacity : 22 Liters (Largest Fuel Tank Then Rivals)
Other Key Features : 360' visible lighting systems (Build in tank side 37 Lead DRL)
SAM Assistance with dashboard
Gel Cushioned Tire (Puncture proof gel inside the tire which ensure maximum safety on off-roads)
From BikeBD OT:
We did the test ride and other inspection with UM Xtreet 150 for a week on over 400km track as we mentioned earlier. We have also informed you above about the engine output. Let's elaborate our results.
Firstly we are very much influenced with the looks & design of the bike accepts the true copied dashboard. We will need not to mention anymore on this matter as no one can deny the design and appeal of Xtreet. In a word it's just awesome.
Secondly we would like to enlighten on engine response & performance, which is the core feature of any bike. If you consider the spec, you will see the maximum power is quite higher and torque is considerably low. This indicated the bike has a great pulling power and simultaneously top speed is quite low. But surprisingly we experienced noticeable raw acceleration till 95kmph. And the top speed we gained about 121 kmph at odo.
we think this result came out due to the power to weight ratio advantage. For this reason with pillion rider you may not gain the top speed as like that. But of-course you need not to worry within 100kmph speed range in any situation. It really did superb within this range.
Controllability is a major concern for a bike. It's an essential value of a bike. We are impressed enough in view of this matter. During the city ride in heavy traffic and on highway it performed nicely. We think it will be the same on extreme off-road.
Breaking is also good as both wheels are equipped with disk break. It might have better than we have experienced, as we have tested a brand new bike which might perform better after the disk & pads get polished after a period of use.
We haven't noticed any skidding tendency of-course due to gravity centralization and balanced weight distribution. But we are not happy with the tires as those do not matches with the bike features. We categorized the bike suitable also for off-roads but the tires are simply for on road, which are worse for off-roads.
Comfort is one of the major considerable feature for us. The suspension is average considering as a brand new bike. It might be more relaxed after a certain period of use. But we noticed the seat is the worst thing of this bike. It is very much hard cushioned and very much uncomfortable. While you are on off-road or on long trip it might make your butt blue.
Guys you might have been waiting for the mileage of UM Xtreet 150! Yes we are lastly herewith it as some of you will be very much dissatisfied. We have experienced the mileage is about 33-35 kmpl! because May be a bigger engine its containing. In international Um Global Website we found UM XTREET contain a 175cc Engine. Hope You Know about the CC barriers in Bangladesh. ;)
Some key concerns of UM Xtreet:
• Killer look, uniqueness in design.
• Built in DRL attached with fuel tank
• Heat resistant shielded under seat exhaust
• Attractive feature within affordable price.
• Raw power, raw acceleration.
• Superb sporty & rocking roar from exhaust system.
• Large capacity fuel tank (22 Liters) !!
• Light weight & better handling. (120 Kg Only)
• Noticeable sales after service.
• Available spare parts in the service center.
• True copied dashboard from Yamaha FZS.
• Engine rev limit only 9000RPM.
• Torque is quite low. (Better For Drag Race)
• Ready pickup started after 3,000 RPM with nice acceleration.
• The engine is quite raw & not refined.
• We have experienced enough engine vibrations.
• Exhaust sound may be irritating for aged riders.
• Seating position is the Average thing of this bike.
• Mileage is Average. (hope you understand the Bigger engine Matter)
Price & Warranty Details:
UM Xtreet price 1,85,000 BDT. Color Available Black & Red. 2 Year or 15,000 Km Whichever comes Earlier. 4 (Four) free service option. No installment. Only Job holders can get installment on case to case basis. BRAC bank credit card holder can buy using their card limit and pay Brac bank in maximum 18 installments without any interest or hidden charge. With each UM Xtreet you will get a Flip Up Duel purpose Helmet, key ring & rain coat.
Footnote of BikeBD:
UM Xtreet is an attractive featured bike from Bronze Limited. It comes from UM's production plant situated at China in CBU (Complete Build Unit) condition. So there is no way to retune or detune it within our expertise. From our end we do really appreciate the uniqueness of design of UM Xtreet for BD market. From our consideration it's a classified category bike focusing the young age rider who really wants something new Like Speed, Raw Power and something different in crowd! Hope you enjoy the UM Xtreet Review & we looking forward your valuable comment.
UM Sales Center & Details:
Bronze limited
291, Inner Circular Road
Fakirapool, Motijheel
Dhaka-1000, Bangladesh.
Call Center No:
01783 878481
01783 878482
01763 220882
FAQ - Frequently Ask Question
1. Is UM a Chinese company?
Ans- UM Motorcycles has been selling rebranded Chinese motorcycles in India for a while now, despite the company proudly claiming American roots on their website.
2. Where are UM motorcycles made?
Ans- It has invested 100 crores in a plant at Kashipur, Uttarakhand capable of producing 5000 units a month, and is headquartered in New Delhi.
3. Who makes Renegade motorcycles?
Ans- UM-Motorcycles (United Motors) may not have been a brand name anyone of us have it at any corner of our brains, but it is an 18-year-old American global company headquartered in Miami with R&D centers and offices in Miami, India, Italy, and China. With manufacturing facilities in India and China
Read By Category:
You might also be interested in