Types of Motorcycle Battery
Published On 19-Feb-2019 02:56pm , By Ashik Mahmud
A motorcycle battery is an important electrical storage device that stores electrical energy. Modern motorcycles are much more dependant on the battery to run several electronic gadget, light, signals and even the CDI or ECU.
Types Of Motorcycle Battery
Hence motorcycle battery plays a vital roll in modern motorcycles. Therefore the Types of Motorcycle battery is our today's concern of discussion.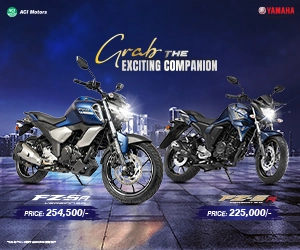 Types of Motorcycle Battery
In the motorcycles, the manufacturer uses different types of batteries according to motorcycle type, feature, and standard. But in common Lead Acid battery is much popular and cost-effective.
So we can see the Lead Acid battery used in most of the motorcycle and scooters. Whatever, currently, there are three types of batteries are frequent in modern motorcycles and here is those bellow.
1. Wet Cell or flooded cell batteries (also known as lead acid batteries)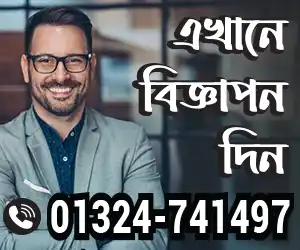 2. Dry Cell sealed type batteries (also known as maintenance free batteries)
3. Gel Batteries (this type is also maintenance free battery)


Wet Cell Lead Acid Battery
Wet cell therefore Lead Acid battery is the most conventional type of motorcycle battery that using even in modern motorcycles (Source). Its the most cost-effective solution for power management issue of the motorcycle and scooters. Hence in low priced motorcycle and commuters, this type of battery is very common.
Lead Acid batteries commonly come with a plastic container that filled with electrolytes and conventional Lead conductor bars. Hence the container is not sealed rather comes with electrolyte refilling cap.
Therefore this type of battery is needed periodic maintenance like electrolyte refilling and charging in case of long idle. Whatever here the battery cells are flooded and wet with electrolytes. Therefore it is known as Wet Cell Lead Acid battery.


Sealed or Dry Cell Battery (Maintenance Free Battery)
In the motorcycle battery, these days the Dry Cell battery is quite common. Modern motorcycle quite frequently using this type of batteries due to its Maintenance Free characteristics (Source). Whatever the Dry Cell batteries are completely sealed type battery and that is sealed in every aspect.
The sealed type dry cell battery also comes in a plastic container and that has no lid to refill anything. Here the battery is a dry type, so nothing needed to refill. Again it completely maintenance free and its one time use battery.
Hence for the same reason, it has no refill marking or fluid overflow channel. So this type of battery can be tilt in any position or direction.
Moreover, with compact construction now it getting so much popular in for modern motorcycle power management system.


Gel Type Batteries (Gel Acid Battery)
Gel type of Gel Acid battery is the latest addition in motorcycle battery (Source). It's not a conventional wet type battery or not the dry type. This type of battery also comes with a plastic container that comes with Acid Gel and Lead Conductor.
Hence this type of battery has no refilling lid so it doesn't need to refill the Gel. So, this type of battery is sealed type but it has a valve to exhaust the gas.
The Gel type batteries are also maintenance free type battery. So no maintenance is needed from consumers end. Again this type of battery also one-time use battery but it comes with quite a longer service life. So it has been using after the wet type batteries.
So, readers, these are the three type of motorcycle battery currently frequent in modern motorcycles. Hope you enjoyed the discussion.
Hence be tuned with us as we are coming soon with new and interesting topics. Therefore ride safe and stay safe. Thanks, everyone.
FAQ- Frequently Ask Question
1. Does a motorcycle battery charge while idling?
Ans: No, the motorcycle battery doesn't charge while idling even running the bike for a long time will not charge it reliably.
2. How long does a motorcycle battery last for?
Ans: A motorcycle battery should last 48 months
3. Can you run a motorcycle without a battery?
Ans: Most modern bikes will not run without a battery, nor will they start without a battery.
Related Article You May Like:
Read By Category:
Published by Ashik Mahmud
You might also be interested in