Top Five 150cc Bikes in BD, Best 150cc Air Cooled
Published On 22-Oct-2017 05:00am , By Saleh
Less than a few weeks ago 150cc was the highest segment for Bangladesh bike market. So all the high fascinations were around these bikes. If we conduct a research all over our country then we will found that air cooled 150cc bikes are being used and preferred by consumers of our country's bike market almost twice than the water cooled bikes. So today we are here with the list of the top five 150cc bikes in Bangladesh 2017. Let's check them out.
Top Five 150cc Bikes - Honda CB Trigger
Honda is one of the top listed brand of bikes in Bangladesh who has very less competitors based on the reliability, durability and performance. The bikes they made last before 20/30 years ago is lasting till now and surprisingly performing very well. Honda CB Trigger is another great creation from this company. It has great looks, efficient mileage, comfortable seat and high durability in a same package. This bike is a phenomenon in its segment as it has a very few hater compared to other bikes of this segment. That means most of the bikers found this bike one of a kind in its segment.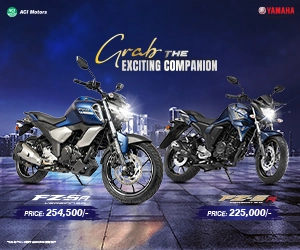 This bike has good looking head light and attractive LED rear lights. It has curvy big fuel tank which is colored very glossy and makes the look very attractive. The handle bar position will make the riding experience great by making the control very much easy. It has great long comfortable seat and the seating position is also good for the riders. It has very low sounds in its engine which will not bother the rider while riding. The bike has two versions. One of them has disc brakes at both sides and another version has disc brake at front and drum brake at rear end. Trigger got telescopic suspension at the front and mono-suspension at the rear side. Which will make the journey by this bike tremendous and hassle free. It can carry 12 liters of fuel and can pump out great power and torque. It has air cooled, 4 stroke, SI engine which delivers a great performance and durability or longevity to the rider. This engine also delivers great efficient mileage compared to other bikes of its segment. This bike has 80/100-18 size tire in the front and 110/80-18 in the rear side which could be a little bit wider to make the grip and braking more stable or classy.
The persons who are looking for a bike with great efficiency, standard speeding ability and great durability with reliability of "Honda" brand can definitely choose this bike with their eyes closed.
Top Five 150cc Bikes - Yamaha FZs-Fi
Yamaha is a very well-known motorcycle brand around all over the world. They won the trust worthiness and reliability and attraction through generation to generation by producing high class bikes by performance, durability and also stylish designs all over its models. Yamaha FZs-Fi is one of this company's best bikes in Bangladesh. This bike has great attractive looks with stylish headlight and very unique rear lights. It has great positioned handle bar which makes the controlling of the bike so much easier. It also got stylish big fuel tank with graphical designs on it which gives it a aggressive look. The curvy soft seat will give the rider same comfortable riding experience in any kind of situation like free roads or in traffic jams.
Check Out The Price of Yamaha FZs-Fi
This bike has fuel injection system in its fuel supply process which increased the mileage of this bike way much efficient than ever before. It has air cooled, 4 stroke, SOHC and 2-valve engine which makes it capable to perform very smoothly and strongly. It can produce enough power and torque by which we can say that it is a power booster bike also. So speeding can also be done very much easily by this bike as it has great disc brake in front and drum brakes at rear. This brakes are very much helpful to grow confidence about riding where the rider knows that he can stop the bike much better than other bikes in its segment. It has very much wide tires which gives it great capability to grip and keep balance while speeding, cornering or braking. FZs-Fi V2 got 100/80-17M/C size tire at in front side and 140/60-R17M/C size tire at the rear end. The bike has telescopic suspension at the front and Monocross suspension at the rear end which eventually makes the riding experience of the riders very much hassle free and weighing free.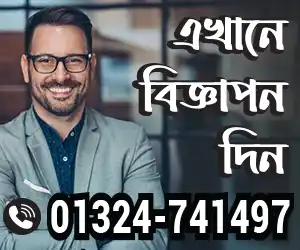 This bike is for those who are looking for a premium quality air cooled naked 150cc bike which will give style, attraction, mileage, speed, braking and durability at once. This bike is one of the most popular or recognized bike in Bangladesh also.
Top Five 150cc Bikes - Bajaj Pulsar 150
It is a legendary bike from Bajaj Company which has ruled the bike market for quite a long time. This bike has great looks and performance with comfort and mileage at once. It was the bike that bring revolutionary sell in the bike market of our country. Bajaj Pulsar 150cc has great looking head light and attractive tail lights. It also has long comfortable seat. The whole bike is colored solidly with glossy colors. This bike has disc brake at the front side and drum brake at the rear side. It has kick and self both type of starters. The engine of this bike is four stroke, DTS-I, air cooled. It can create good power and torque which will help the riders to act as per needed in different situations. This bike has telescopic front suspensions and triple rated spring , 5 ways adjustable with 105mm travel Nitrox Shock absorber in the rear side which give the riders great hassle free riding experience.
The durability and longevity is also very good of this bike. The availability and affordability of the spare parts is the biggest attraction for this bike. Spare parts of this bike can be found all most every corner of our country and it has one of the cheapest price range compared to all other 150cc standard bikes as well. Pulsar 150 has 90/90-17 size tire at front and 100/90-17 size tire at rear side which is a bit thinner than the most other brands are giving. For this reason this bike has great mileage but less balancing ability.
These bikes can be used by all aged persons who are looking for a bike with good looks, great mileage and comfort with huge availability and affordability of spare parts.
Top Five 150cc Bikes - Suzuki Gixxer
Another great 150cc bike in Bangladesh is this Suzuki Gixxer. Suzuki Gixxer has outstanding naked looks along with great performing abilities. It has very stylish headlight and unique tail light with attractive curvy fuel tank. Some graphical designs can be found on the fuel tank. It has curvy comfortable seat which will give very much comfortable riding experience to the riders. The handle position along with the sitting ratio is very low which will give the rider to gather so much confidence while riding at a high speed. Suzuki Gixxer has two versions as one of them has disc brakes at both sides and another one has disc brake in front and drum brake at rear. The brakes are quite good that will help to the rider to have confidence on the braking in various types of situations. It also has great wide tires at both end which gives the bike great gripping and balancing ability.
It has 100/80-17 size tire at front and 140/60-17 size tire at rear side. This bike has telescopic suspensions at the front and swing arm mono suspension at the end which will also help the bike to give the rider great comfortable riding experience. Weight of this bike is 135 kg and it has 12 liters fuel carrying capability. A good amount of 160mm ground clearance exists in this Suzuki Gixxer. It has 4 stroke, single cylinder air cooled engine which delivers great speeding performances very much smoothly and it also has great sounds. The engine can create great power and torque which clarifies about the abilities of the engine. It has alloy rims and tubeless tires at both ends which will give hassle free maintenance for the bike. Surprisingly it delivers good mileage also.
This bike is for those who would love to have an air cooled naked power boosting bike with great comfort and braking ability which will also increase the confidence among the rider.
Top Five 150cc Bikes - TVS Apache RTR 150
TVS Apache RTR 150 is one of the top selling 150cc standard bikes in our country. This bike has great stylish look and design. It has aggressiveness in its looks. Both headlights and tail lights are very attractive and the fuel tank also looks great as it has sharp edged kit also on it. It has standard seat which will give standard comfort to the riders. It has stylish engine guard just under the engine of it. This bike has engine which is 4 strokes, single cylinder 150cc which has capability to create great power and also it has great throttle response. It has capability to go instantly at 60 kmph in just 6 seconds as company claims. This bike has kick and electric both type of starters. Apache RTR 150 has 90/90-17 size tire in front and 110/80-17 size tire at rear side which gives the bike great gripping ability on roads and good balancing experience for the riders. This bike has 5 speed transmissions and it weights 137 kilograms. It has great ground clearance of 165 mm.
It has telescopic forks at front and Monotube inverted gas-filled shox (MIG) with spring aid suspensions at rear side which will give the riders good hassle free riding experience to the riders. Though it is being said that this bike vibrates slightly more than other bikes of its segment but the speeding ability and instant throttle response made it greatly attractive to the consumers. It has two versions. One of them has disc brakes at both side and another one has disc brake at front and drum brake at back. This bike will give a good standard mileage also.
As a package this bike is for those who are looking for a bike with great speeding ability and high throttle response with good mileage and look.


Honorable Mention:
Now its time to have little bit consideration about 150cc segment. Now we are going to add a bike which is most common and also powerful bike. Its the beast " Hero Hunk ".

Hunk has a special meaning among the bikers in Bangladesh, according to me after Pulsar and FZS Hunk is the 3rd most sold 150cc bike in Bangladesh.This bike is consist of a single cylinder, air cooled, ATFT featured 149.2 cc strong engine.
Hero Hunk will feature some sticker job and an upgraded engine while still keeping the looks and design the same. The current Hunk gives out 14.2 BHP and & 12.8 NM of Torque @ 8500 RPM, the new upgraded Hunk will give out 15.6 BHP & 13.5 NM of Torque still @ 8500 RPM.
Hero Hunk got telescopic hydraulic shock absorbers in front and Nitrox GRS suspensions at rear. The disc break of front side is 240 mm and rear one is 220 mm. It got 12V battery and 35W halogen bulbs as headlight with LED back light. It has gearbox along with 5 speed steps and a good ground clearance of 163 mm. That's all for now. Feel free to write to about your experience, share your feelings and review about your bike. I hope all of you enjoy the discussion. Thank you all. To see the details of Bike prices in Bangladesh and Bike showroom addresses near to you visit BikeBD.Com. Stay with us for more updated motorcycle news keep visiting our website and subscribe to our BikeBD Youtube channel, also stay connected to our BikeBD Facebook Fanpage.
You might also be interested in