5 Best Bike For UBER And PATHAO
Published On 01-Jan-1970 06:00am , By Ashik Mahmud
5 Best Bike For UBER And PATHAO
In our country bike is a very passionate thing for every single person. Bikes give you freedom and let's taste the wind. Nowadays bikes are really a dream thing for every aged people. People mainly use a bike for commuting but nowadays some company gives a chance to earn by ride-sharing with a passenger like UBER and PATHAO. These two apps are so much popular nowadays many people use these apps for going to a specific destination very easily by bikes. It is so much useful for everyone because of it's a bike and in our country, in the road, we have a common problem and that is the traffic jam so that's why it is easy to go to the specific destination very easily. Let's see the best 5 bikes for UBER and PATHAO.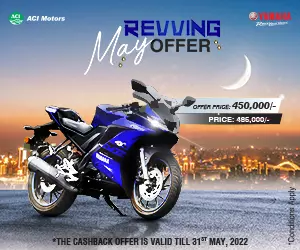 1.Bajaj Platina ComforTec
In my opinion, Bajaj Platina Comfortec is my first choice because of its price and its mileage. Bajaj Platina Comfortec is a commuter motorcycle with functions that make it reliable and efficient. With 100cc engine below its muscular body, Bajaj Platina Comfortec reaches each destination with comfort and ease. It is one of the most selling 100cc segmented bikes in our country. The engine can give 102.5cc though it is a 100cc engine and it has a single cylinder, air-cooled, OHC, 2-valve, DTS-I engine with Bajaj Exhaust TEC. This engine has the capability of 8.2 PS power and 8.6 Nm torque. The weight of this bike is 108kg. In design, this is a commuter segmented with seizing rail and gunmetal engine coloration. It has alloy wheels, drum brakes, skinny tires, orange turn signal, and many others. It has a mileage of about 96.9km per liter as per company claim. It has 4 types of colors ebony black with silver decals, ebony black with crimson decals, blue and candy crimson. It has a kick start and also Electric start. Do you know why I have an attraction on this bike because this bike spare parts are available and its mileage is also best for UBER and PATHAO and also the price is reasonable. The price of Bajaj Platina Comfortec is 96,900 BDT (kick start) and 97,900 BDT ( Electric start).


2.TVS Metro 100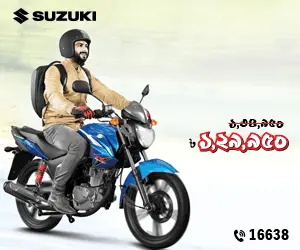 I think
TVS Metro 100
is a good choice for the best bikes for UBER and PATHAO. TVS Metro 100 is a clearly popular choice for everybody who commutes inside the town or within the village roads. It is used vastly in rural regions in which right looks and mileage is the concern for the riders. It has a top-notch call for being long-lasting, burning much less gasoline and going in the pace as needed. Controlling of this bike is awesome nothing to say about that. Both wheel has drum brake and suspension of the bike is telescopic hydraulic fork suspension in front and spring loaded hydraulic suspension in rear. Maintenance of the bike is easy and available. Mileage is also good. TVS Metro has served the humans as their everyday journey for a protracted period of time, and sincerely it will serve for numerous years greater. This bike has 99.7 cc engine which uses a single cylinder, 4 strokes, air cooled, spark ignition engine. Its maximum power is 5.5 PS @ 7500 rpm and maximum torque 7.5 NM @ 5000 rpm. The bike is capable of moving at a maximum speed of 80 kmph. The price of the TVS Metro 100 is 94,900 BDT ( Electric start ) and 88,900 BDT ( Kick start ).


3.Hero HF Delux
Hero HF Delux
is also a good bike for UBER and PATHAO. Hero HF Deluxe is one of the maximum popular 100cc motorcycles from
Hero MotoCorp
and is a bestseller from the Hero stable in the commuter segment. Targeted at each city and rural patron base, the HF Deluxe offers a very good combination of first-rate seems ok performance and fuel efficiency – making it an attractive proposition for those seeking out a fuel efficient, low protection bike. The Hero HF Deluxe is powered through an air-cooled 97.2cc four stroke, single cylinder engine which makes 8.36PS strength @ 8,000rpm and 8.05Nm of torque @ 5,000rpm. The HF Deluxe features energy begin, five-spoke alloy wheels, telescopic fork and step adjustable hydraulic shocks on the rear. Electric start is to be had as a choice on a higher variant. The braking gadget is shoe-type with a 130mm drum at the front and 110mm drum on the rear.. The price of the HeroHF Deluxe is 82,900 BDT (Kick start) and 92,990 BDT (Self-start).


4.Keeway magnet 100
For the best bike for UBER and PATHAO I think Keeway Magnet 100 will do good.
Keeway Magnet 100
is a bike for anybody who needs a simply correct and comfortable motorbike inside a constrained budget and additionally who wants a touch bit of favor and extraordinary commuting. This is an exceptional motorbike for normal use. You could think why I didn't put Suzuki Hayate in my list but I put Keeway magnet on the list. The main cause is though it is Chinese brand bike, it's built quality is really great and the price is cheap. On the other hand, Suzuki Hayate is also a great bike but its price is little bit much though it is a 100cc bike. Keeway Magnet 100cc first of all this is a commuting motorcycle so don't count on too much from the bike, the motorcycle includes a 100 cc engine which provides 7.4 BHP @ 7500 RPM & 7.6 NM of Torque @ 5500 RPM. It is an air-cooled engine with single cylinder unit with 2 valves and it carries a four pace gearbox where all the tools adjustments are within the front. It has both self & kick starter. This bike mileage is about 60 kmpl. The price of the KeewayMagnet 100 is 86,900 BDT.



5.Honda Dream Neo
The last bike which I think is best for UBER and PATHAO is Honda Dream Neo. This bike is also from the segment of 110cc and it is also enough strong to deliver good strength in the various situation as a 110cc bike. Dream Neo also delivers great comfort, high efficient mileage, and a decent look at once. Honda is mainly for those who are looking for a 110cc bike with durability, high efficient mileage, and great comfort during commuting around the city or outer city. Recently they build a Honda factory in our country and they recently making this bike. This bike has a decent look of a commuter bike. It has a little curvy fuel tank and long seat for the comfort of rider and pillion. It also has a well-shaped headlight and good looking rear light. Honda Dream Neo 110 is a 109cc bike which can produce 8.25 BHP of power @ 7500 RPM and 8.63 Nm of torque @ 5500 RPM which is pretty good as a 109cc bike. It has a mileage about 70 kmpl (approx). This bike has a telescopic suspension in front and both wheels have drum brakes. The suspension makes the pillion so comfortable and hassle-free ride in any condition. I choose this bike personally because we all know HONDA is HONDA and their built quality and performance is awesome. Because of the Honda factory, the spare parts are available. The price of the Honda Dream Neo is 97,000 BDT. So, thats all. Hope you get a clear vision about this article. But In my opinion, this companies like UBER and PATHAO makes unemployed people to employed, because of this people can earn money though they have no job or nothing to do and also it has many benefits like you can ride a new place and also get paid. Thanks all.
Published by Ashik Mahmud
You might also be interested in