Maximizing Your Runner Scooty Mileage: Tips and Tricks
Published On 31-May-2023 11:46am , By Jahid Hasan Jojo
The Runner Scooty boasts an impressive mileage of 45 kilometers per liter (kmpl). With this remarkable fuel efficiency, it stands out as an economical and practical option for riders who seek a cost-effective mode of transportation.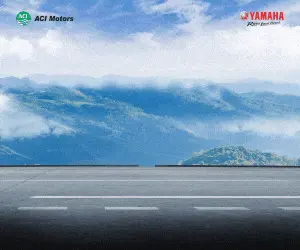 The Runner Scooty has gained a reputation in the market for its exceptional mileage, making it a preferred choice among scooter enthusiasts. With its efficient design and advanced technology, this scooter offers a remarkable fuel economy that stands out in its class. In this article, we will delve into the details of the Runner Scooty's impressive mileage, its key features, and the benefits it offers to riders.
Overview of the Runner Scooty
The Scooty Runner is a well-liked scooter variant recognized for its dependability and exceptional performance.It boasts a sleek and stylish design, coupled with a range of features that cater to the needs of modern riders. With its robust motor and innovative suspension system, the Runner Scooty guarantees an impeccably serene and pleasant journey, even across demanding landscapes.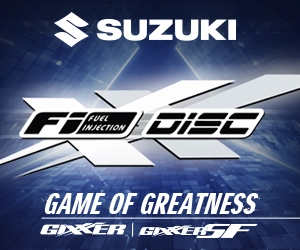 Understanding Mileage in Scooters
Mileage, in the context of scooters, refers to the distance that can be covered by a scooter with a certain amount of fuel. It is an important factor to consider when purchasing a scooter as it directly affects the operating costs and overall efficiency of the vehicle. Several factors influence scooter mileage, including engine performance, vehicle weight, riding style, and fuel efficiency.
Runner Scooty's Impressive Mileage
The Runner Scooty is widely recognized for its exceptional mileage capabilities. With an emphasis on fuel efficiency, the scooter has been designed to optimize every drop of fuel, ensuring a longer distance coverage per liter. The attainment of this goal is made possible by blending various elements, such as a streamlined structure, optimal airflow dynamics, and cutting-edge propulsion systems.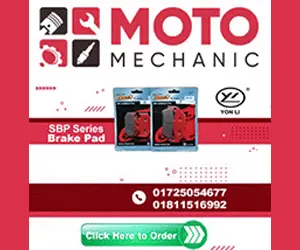 The Runner Scooty's lightweight construction plays a significant role in achieving impressive mileage. By reducing the weight of the scooter, it requires less energy to propel it forward, resulting in improved fuel efficiency. Additionally, the aerodynamic design of the scooter reduces air resistance, allowing it to glide smoothly through the wind and further enhancing its mileage performance.
Furthermore, the Runner Scooty incorporates advanced engine technology that maximizes fuel utilization. The engine is designed to deliver optimal power output while minimizing fuel consumption, resulting in an impressive balance between performance and efficiency. Regular maintenance and adherence to recommended servicing schedules also contribute to maintaining the scooter's mileage performance over time.
Comparing with Competitors
When comparing the Runner Scooty's mileage with its competitors, it consistently ranks among the best in its class. The combination of its lightweight design, aerodynamics, and efficient engine technology gives it an edge over other scooters in terms of fuel efficiency. Numerous independent tests and user testimonials have affirmed the Runner Scooty's superior mileage performance.
User Experiences and Testimonials
Runner Scooty owners have expressed their contentment regarding the impressive fuel efficiency of their beloved scooter. Many riders have reported achieving mileage figures that exceed the manufacturer's claims, validating the scooter's reputation for exceptional fuel efficiency. The Runner Scooty's mileage performance has enabled riders to save significantly on fuel expenses, making it an economical choice for daily commuting.
Benefits of Impressive Mileage
The Runner Scooty's remarkable fuel efficiency provides numerous benefits to its riders. Firstly, it translates to substantial cost savings on fuel expenses, especially for those who frequently use their scooters for commuting or daily travel. The efficient fuel utilization of the Runner Scooty results in increased savings over time, making it a financially viable option.
Moreover, the impressive mileage contributes to environmental sustainability. By reducing fuel consumption, the Runner Scooty helps to minimize carbon emissions, promoting cleaner and greener transportation. As the world increasingly focuses on environmental preservation, owning a scooter with remarkable mileage aligns with the goal of reducing our carbon footprint.
In conclusion, if you're looking for a scooter that offers impressive mileage without compromising on style and performance, the Runner Scooty is an excellent choice. Its lightweight design, aerodynamics, and efficient engine technology work together to maximize fuel efficiency and deliver a smooth and enjoyable riding experience. Join the ranks of satisfied Runner Scooty owners who appreciate the value of exceptional mileage and take the first step towards a fuel-efficient and sustainable future on two wheels.
Overall The Runner Scooty is a popular scooter manufactured by Runner Motorcycle. Known for its reliability, style, and efficiency, the Runner Scooty has garnered a significant following among scooter enthusiasts and commuters alike.
Published by Jahid Hasan Jojo
You might also be interested in