Top 5 Most Expensive Motorcycles in Bangladesh 2018
Published On 10-Jan-2018 12:37pm , By Raihan Opu
Motorcycle tax in Bangladesh is way too much compare to our neighboring countries but still people in Bangladesh are fond of motorcycles & many don't bother to spend huge amount of money to buy their desired motorcycle. To wrap up the session we present you the TOP 5 MOST EXPENSIVE MOTORCYCLES IN BANGLADESH 2018.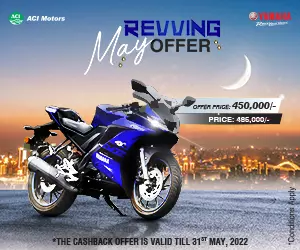 In this list you will find the motorcycles which are LEGALLY available in Bangladesh & also available in the market currently. The entire price are updated as of 10th January 2018. You can click on the Bold marking to know more details about the Top 5 Most Expensive Motorcycles in Bangladesh 2018.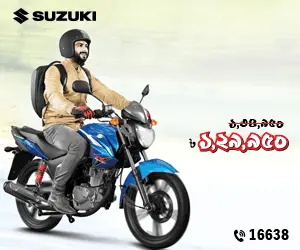 Top 5 Most Expensive Motorcycles in Bangladesh 2018


1. KTM Duke 125 – 595,000 BDT (including registration)
Engine: 125 cc
Power: 14.8 BHP & 11.8 NM of Torque
Importer: Motorcycle World Ltd
KTM is an Austrian brand which was launched in Bangladesh on 8th August 2017 which holds the number 1 position to be the most expensive motorcycle in Bangladesh.The motorcycle feature duel channel ABS, 150 mm specification rear Michelin tyre & USD front suspensions.KTM is well known all over the world for its premium motorcycle in the 125 cc segment.It has Euro IV engine for more refinement followed by LED headlights & tail lights. Now the pillion seat is positioned in much better way & unlike previous model the bike is now a bit bigger.

2. Aprilia RS4 125 Price – 575,000 BDT
Engine: 125 cc
Power: 15 BHP & 11 NM of Torque
Importer: Motorcycle World Ltd
Aprilia is one of the most popular motorcycle brands in the superbike territory (1000 cc). RS4 125 is no stranger in the European market. The bike was launched at Dhaka Bike Show 2017 with an exclusive price tag.Unlike KTM it doesn't feature ABS but in terms of styling it comes second to nothing.The bike is very beautiful to look at. It features 130 section rear tyres & front USD suspension. The engine of the bike is Euro 3 engine. It features halogen headlights.

3. Honda CB150R Exmotion – 565,000 BDT (ABS Version with registration)
Engine: 150 cc
Power: Didn't reveal by the company
Importer: ERS Global
Mostly we complain about the build quality of Honda motorcycles but with EXmotion they really changed everything. Although they didn't reveal the engine output of the motorcycle but it carries Euro VI engine. It has front USD suspension & duel channel ABS.Rear tyres are 150 sections & like most bikes these days it has LED headlights & tail lights. The design & finishing is what makes this motorcycle so lucrative among the bikers. It has a 4 calipers front disc brake & with all those changes it weighs only 125 kg. The non ABS version cost 525,000 BDT.

4. Yamaha R15 V3 – 530,000 BDT (Movistar Edition with registration)
Engine: 150 cc
Power: 19.04 BHP & 14.7 NM of Torque
Importer: ERS Global
First of all the normal edition of R15 V3 cost 510,000 BDT with registration & second of all I think this is currently the BEST motorcycle in Bangladesh. WHY? Well first of all it has the most powerful engine in the 150 cc segments, second of all it has many things which will make its rival drop their jaws & finally the ride of the bike is extraordinary.Bigger disc brake, front USD suspension, LED headlights & Tail lights, newly design motorcycle & on the rear 140 section tyre. I think the only thing they missed out was ABS but overall am happy about the performance of the bike.




5. Honda CBR150R – 452,000 BDT (Repsol Edition)
Engine: 150 cc
Power: 16.9 BHP & 14.4 NM of Torque
Importer: Bangladesh Honda Pvt Ltd
When Bangladesh Honda Pvt Ltd launched the new CBR150R (Indonesian version) it really surprised the Honda lovers in Bangladesh. Main reason was that they kept the regular edition price 450,000 (Same as the old Indian version) but the price for Repsol Edition increase by only 2,000 BDT given the fact when it came through the hands of importers the Repsol Edition cost around 50-60 thousand more.The motorcycle has some issues but as a bike it is a fantastic all rounder sport which can be enjoyed well both in city & on the highway. But funnily enough they missed out putting an engine kill switch to the motorcycle.

You can find the Video Review of Honda CBR150R & Yamaha R15 V3 at our Youtube channel while details about the other three motorcycles are available at our website. So here we come with the TOP 5 MOST EXPENSIVE MOTORCYCLES IN BANGLADESH 2018.
You might also be interested in