Discovering the Honda Dream 110's Mileage Magic
Published On 12-Jun-2023 12:29pm , By Jahid Hasan Jojo
The Honda Dream 110 is a highly fuel-efficient and popular motorcycle. With a mileage of 60 kilometers per liter (Kmpl), it offers an economical and efficient riding experience for riders. One of the key factors that make the Honda Dream 110 stand out is its excellent fuel efficiency.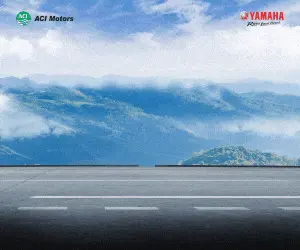 The Honda Dream 110 motorcycle has captured the hearts of riders worldwide with its exceptional fuel efficiency and impressive performance. As concerns about fuel consumption and environmental impact continue to grow, the Dream 110 stands out as a symbol of innovation and sustainability. In this article, we delve into the secrets behind Dream 110's mileage magic, exploring its advanced features, real-world performance, and practical tips for maximizing fuel efficiency.
Overview of the Honda Dream 110
The Honda Dream 110 is a compact and sleek motorcycle designed for urban commuting and everyday adventures. It boasts a lightweight frame, a comfortable seating position, and a powerful yet fuel-efficient engine. With a displacement of 109.17cc, this bike packs a punch while ensuring minimal fuel consumption.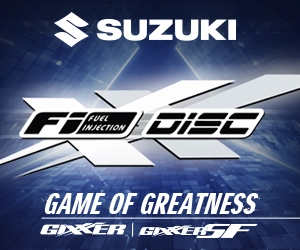 Importance of Mileage in Motorcycles
In today's world, fuel efficiency has become a paramount consideration for motorcycle enthusiasts. Rising fuel costs and environmental concerns have made it essential to choose vehicles that maximize every drop of fuel. The Honda Dream 110 recognizes this need, offering riders the opportunity to travel longer distances with fewer refuels. Owning a fuel-efficient motorcycle not only reduces the strain on your wallet but also contributes to a greener, more sustainable future.
The Mileage Magic of the Honda Dream 110
The Dream 110 is equipped with advanced engine technology that optimizes fuel efficiency without compromising performance. Honda's engineers have meticulously designed the engine to strike a perfect balance between power and economy. The result is an efficient combustion process that ensures every ounce of fuel is utilized effectively, providing an exceptional mileage experience.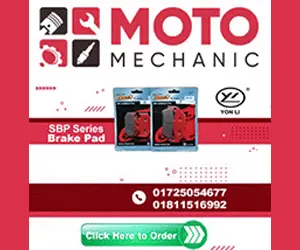 Additionally, Dream 110's aerodynamic design plays a crucial role in its mileage magic. The sleek contours and well-placed wind deflectors minimize wind resistance, allowing the motorcycle to glide effortlessly through the air. This reduction in drag not only enhances the overall riding experience but also contributes to improved fuel efficiency.
Real-world Mileage Performance
Real-world performance is the ultimate test of a motorcycle's fuel efficiency, and the Honda Dream 110 passes with flying colors. Riders have reported impressive mileage figures, with the Dream 110 consistently outperforming other motorcycles in its class. Whether navigating busy city streets or embarking on longer journeys, the Dream 110 proves to be a reliable companion, stretching each tank of fuel to its fullest potential.
Enthusiastic owners of the Dream 110 have lauded its exceptional fuel efficiency, praising its ability to save money on fuel expenses while still delivering a thrilling riding experience. The testimonials stand as undeniable proof of Dream 110's commitment to providing riders with a truly magical mileage experience.
Tips for Maximizing Mileage on the Honda Dream 110
To fully unlock the mileage magic of the Honda Dream 110, riders can follow a few simple yet effective tips. Regular maintenance, including tire inflation and engine tuning, is vital for optimal fuel efficiency. Employing smooth acceleration, avoiding unnecessary braking, and practicing economical riding techniques can also go a long way in maximizing mileage.
Furthermore, planning routes that minimize congestion and traffic can help riders maintain a consistent speed and avoid frequent stops and starts. By integrating these eco-friendly practices into their riding habits, Dream 110 owners can further enhance their fuel efficiency and reduce their environmental footprint.
In a world where fuel efficiency and sustainability are crucial, the Honda Dream 110 motorcycle shines as a beacon of innovation. Its mileage magic stems from a combination of advanced engine technology, aerodynamic design, and a commitment to delivering exceptional fuel efficiency without compromising on performance.
Overall, the Honda Dream 110 has emerged as one of the most popular bikes from the Honda stable. This compact yet powerful motorcycle has captured the attention of riders around the world and has gained a reputation for its exceptional performance, reliability, and affordability.
Published by Jahid Hasan Jojo
You might also be interested in